Today I will be reviewing Performix SST – which stands for 'Suspension Super Thermogenic'. This is a fat burning supplement that was recommended to me by one of my readers, so I thought I might as well give it a try. In this in-depth write up I'll tell you literally everything you need to know about this product. I'll spend most of the article talking about SST's benefits and will assign it a performance grade accordingly. The performance grade will be one of the most important elements when awarding SST it's official BPW grade 1-10. In addition to the performance review I'll discuss every single ingredient in here so that you can get a good idea for what's actually in this product. I'll finish things up with a few thoughts on the Performix SST packinging, and then conclude with the review summary- within which I will give out a value grade to the this supplement. By the end I think you will know if this is a product that might be right for you. Without further delay, let's hop right in – our official BPW Performix SST review!
As you know from reading my StrongGirl and Stance reviews, I've been on vacation for roughly two weeks now. And as my days in the sun dwindle down, I'm starting to re-focus myself towards my fitness and physique goals. I feel like with the help of various fat burners and pre workouts and protein supplements I DID manage to get in respectable shape for my vacation. But nearly 15 days of not-so-clean eating, drinking, and not really that much sleep have brought me back down to a much more modest physique. It never fails to amaze me how easy it is to get out of shape after spending so long to get in it. And let me tell you I was IN shape. I had my abs finally looking the way that I had envisioned them, with good definition all around from top to bottom, and side to side. Even my serrates and obliques were showing. I mean I was really good and ripped. Don't get me wrong, I had an amazing vacation, and my fitties made it that much better- but boy was I ready to get back on my horse and get back to where I wanted to be. If not even better than before! I was hoping that Performix SST was the product that could help me build my Summer Body 2.0. So how does this fat burner perform? Here is my Performix SST performance grade.
Preformix SST Performance Review Grade: 8.5
SST is a moderately effective fat burner. I think that this company did a good job finding the balance between a product that would appeal to athletes of varying levels of fitness. You will be able to see what I'm talking about when we talk about the ingredients, but when dealing with the effects, the cliff notes are that SST is a moderately effective diet pill when it comes to weight loss. I took SST for the first two weeks that I got home from vacation, and noticed three things as a direct result of SST: 
You definitely do get a burst of energy from this diet pill. I took SST as prescribed in the morning, first thing when i woke up. Almost immediately after taking this supplement you notice a pronounced response in terms of energy and alertness. While I am starting to be able to function on slightly less sleep than I am used to- I still do NOT consider myself a morning person by any stretch of the imagination. But when I took my two little blue beadlet SST pills, I did feel incredibly energized and ready to take on the day. I think this product is therefore really amazing for someone who needs that extra boost of energy to get them started, however I don't know if it's really compatible with a coffee habit such as I have. Another thing that you have to consider is that if you take a pre workout supplement you are going to be getting a good dosage of caffeine in that, so taking SST is going to put your daily intake up around 500 mg – which is a little too high in my personal opinion. But on non-training days I would actually take an extra half dose of SST in the afternoon to help me focus in to study for finals.
The second effect that I want to point out is not as much related to the performance and more something that I want you to be aware of. I found that taking it about a half hour before breakfast was giving me the best results in terms of fat burning result. A word of caution if you do it this way though. You are NOT going to be very hungry for breakfast. This is probably the only thing I would bring up if you asked me to describe any side effects of Performix SST. The ability of this product to blunt your appetite is significant. I usually like to eat a large breakfast high in protein and carbs because I workout in the mid-late morning. That being the case, a high energy meal first thing in the morning gives me the perfect fuel mix to perform at my best. The first day that I took SST, I literally almost forgot to eat breakfast because my body and mind were not hungry in the least! Even when I did finally eat something, it was not my usual quantity. That led to a sub-par workout later in the morning simply because I didn't have the same amount of fuel in my system that I am used to.
The third and final effect that I want to touch on is how this product works as a fat burner. I took it for two weeks and lost a total of about 2.5 pounds. This isn't the most dramatic result that I've had from a diet pill, but it also wasn't the worst. I guess I was expecting just a little bit more from SST just because I was coming off a pretty significant vacation filled with lots of food and not much training. I really thought that the combination of having all that extra energy, and getting back on track with my workouts, would really allow me to accelerate my results. By the end of the two week run I was definitely leaner, and more muscular looking than when I started, but again, just a little underwhelmed. If you've taken fat burners before you might have the same experience. Now let's have a look at the formula and see what's going on under the hood of Performix SST.
Performix SST Formula Grade: 8.6
I'm giving SST a B+ on the formula because there is a really impressive list of ingredients in here. They use several patented ingredients such as Sensoril Ashwangandha, and Advantra Z Synephrine. Bioperine is the third branded ingredient that they use to help shuttle the active ingredients into the bloodstream faster. The only real complaint that I have with this supplement is that the ingredients are sort of hidden in this one huge proprietary blend. As you know from reading my other reviews, I ALWAYS complain about this. Because you just don't know how much of each ingredient you are actually getting! This is annoying when you have an ingredient such as bitter orange, for example, that has studies proving it's effectiveness once a certain dosage is taken. Looking at the supplement facts panel here, we just don't know if that threshold is being reached. The other interesting and notable thing in this formula is the 'Diffusion Carrier Oil' which is Performix's fancy way of describing the clear fluid inside these cool blue pills. Here is the full list of ingredients in SST: 
Caffeine

Sensoril Ashwagandha

Advantra Z

Synephrine HCI

Huperzine A

Yohimbe HCI

Mucuna Pruriens

Bioperine

Medium Chain Triglycerides

CLA
Performix SST Packaging Review Grade: 9.0
Performs is a product that is built on packaging. Yes, it has a pretty impressive formula. But the reason why this product succeeds is because it's marketed and branded beautifully. Every product you see on the shelf has a differentiator behind it. A differentiator is the aspect of that product that makes it different from all the others, and is therefore worth YOUR money. That's how they compete for you. Some compete on cost, and bank on the fact that you want to spend as little amount of money possible. Some compete with plain old better, or superior products- appealing to the princess in all of us that wants the BEST product on the market. And then often times companies compete with branding and packaging- trying to elicit that emotional response from you that will make you pull the trigger and buy. Performix is one of these companies. The black secondary packaging (what we call the box that the actual jar comes in) is very rich and upscale. They focus on the unique nature of the pills themselves to sell you the product. The main graphic is the pill itself so that you can see the blue beadlets and how they are suspended within the pill itself. I give them credit for this – it IS a really cool looking pill. The black and blue (or should I say white and gold 😉 ) color scheme does an awesome job accentuating these pills, and helps you make the buying decision that much easier. Performix did a really impressive job in every element of this product management process, and I truly think that's why SST is poised to become a superstar in the fat burning vertical.
Performix SST Review Summary: 8.5
The Suspension Super Thermogenic is a middle of the road performer with an incredibly pretty face. I think SST is worth a try because it has no side effects, and will probably help you lose some weight. At $60 per 30 servings- this IS in the upper range of prices for fat burners- so you should make sure you are ready to pay $2 per serving for a fat burner. If nothing else, it's a great looking energy supplement with arguably the most beautiful packaging that I've ever seen. If you are looking for good, reliable, entry-level performance, and something really sexy to put on your shelf, SST might be for you.*
Preformix SST Performance Review Grade: 8.5

Performix SST Formula Grade: 8.6

Performix SST Packaging Review Grade: 9.0

Performix SST Value Grade: 8.0
Performix SST Final Review Grade: 8.4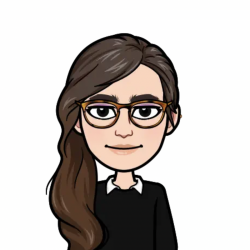 Latest posts by Allie Lewis
(see all)