PES Select Protein Reviews are easy to find. After all, PES, or Physique Enhancing Science, has been around for quite some time now. I think I've actually been on the PES mailing list for about five years now. Maybe even more, come to think of it. PES has been making sports supplements for a long time, and have modernized their brand for the new generation by making themselves accessible and quite communicative via Instagram, among other channels. I was surprised to look back through my reviews and note that I had never done a PES review until now! I figured the right product to kick things off with would have to be the Select Protein. In this review I'm going to tell you which flavor of PES Select is best, along with all kinds of other tidbits of information. Like what, Allie? You ask. Well, I'm going to tell you not only about the flavor, but also about the ingredients and supplement facts. I'll also discuss the label design. I'll round things up with a PES Select Protein review summary and give you my final score, taking the price and value into account. So without further delay, let's talk about this protein. Here it is people: finally, a PES review. PES Select that is.
Holy cow my computer is about to die in precisely 45 minutes so we better make this a quickie that's what she said. You love my jokes be honest LOL. So today we are going to talk about PES Select protein powder. But first we are going to talk about nothing. I'm going to talk. You are going to listen. Hashtag this is why I'm undateable hashtag not thirty yet shutup you're fine.
Ok. What's going on in my life. Well. I'm drinking a cup of coffee at 6 pm, and of course I've got some music blasting in the Dre Beats, and as usual I'm the only one in this stupid coffee shop with any energy. Come on people, let's get after it! WOo! Shutup Allie. Ok. No you shutup. Wow it's bad today. You are all in for a truly obnoxious review. That much I can promise you. But seriously my computer is looking at about a 45 minute time 'til death and holy cow if one more person interrupts this review I'm going to snap! AHH! Ok. Crisis averted. If you stop responding to someone enough times in a row they get the message. Especially after you throw hot coffee in their face. JK. I just did that in my head. Alright. Now that you are all concerned about my mental health, how about I offer you my guidance on a health supplement! LOL.
PES Select Protein Flavor Grade: 8.5
This protein powder comes in a myriad of flavors- and I bet if you are here checking out my PES Select reviews, you probably would like to know: 'What's the best flavor of PES Select?'. And my answer is that the best flavor of PES Select is Shakeology Chocolate protein shakes because it's better than all of these. Er. Wait. No that can't be right. The best flavor of PES Select is actually the snickerdoodle. I actually tried out a little variety pack of the 7 serving packs of PES Select, which is awesome because I get to tell you which of them turned out to be the best tasting. But again, if you want a quick opinion on PES Select vs Shakeology – it's this:
Shakeology tastes better and has a better formua, but you will end up refinancing your home to be able to afford it, whereas PES Select is really quite affordable of a protein supplement. Unless you are absolutely rolling in dough, which I know I am NOT these days, you are probably better off grabbing PES Select. 
But getting back on topic. What's the better flavor of the five? Let me go through them flavor by flavor and let you know. I'll start in order of best to worst. Because I'm cool like that. Yeah. Yeah you are Allie. You super cool gurl. OMG did anyone read those emails from Drake to Serena Williams? LOL. He legit like writes his emails like songs. It's not ok. It's incredible. I love Drizzy. Ok PES Select flavors. (you have issues, Allie, you really do). 
Snickerdoodle: Ok so it doesn't really taste like a real Snickerdoodle, but who cares. This flavor is a doodle all of its own, and it's wonderful. Well actually, you know what, this actually isn't that bad of a snickerdoodle representation. Because everyone's Snickerdoodle is different. If you think of it like an actual cookie- what two people make a Snickerdoodle that tastes the same as one another? Nobody. This flavor is sweet, it's cinnamon-ey, and it's overall just a pleasure to drink. If you like cinnamon and you like sweet, this is the flavor of PES Select for you.

 

Milk Chocolate: Call me old-fashioned. (You're old-fashioned, Allie). Yeah. I am. You gotta problem with it? No. You don't. Because my Puma's will be on your behind. YES I still rock Puma's. YES I'm a 90s chick and always will be. But yeah the milk chocolate is actually the second best flavor of PES Select protein. They've nailed this flavor because the consistency is super smooth- and the balance of bitter / sweet is totally on point. Definitely worth a try.

 

Cookies 'N Cream: While I'm giving the cookies 'n cream flavor the bronze medal, you should know that it was actually a super tight decision between this one and the milk chocolate. If you would rather eat an oreo than a double chocolate chip cookie (you know, the ones that are all brown), than you should get this flavor over the MC. This one is pretty darn near an Oreo flavor, but in my opinion the lack of bitterness lets you taste the artificial sweeteners just a little more. Not bad though.

 

Chocolate Peanut Butter: It's tough to go wrong with a chocolate peanut butter flavored anything, and PES is proving my point. I don't think this one is as good as some of the other chocolate peanut butters that I've tried (check out Trutein), but, hey, this one ain't bad. You get really strong PB notes and a really authentic chocolate to complement it. The consistency is also nicely executed.
Amazing Blondie: I'm giving the Amazing Blondie flavor of PES Select Protein the lowest marks of the bunch because it just wasn't up my alley. This flavor, to me, tasted as much like a plain old vanilla as anything, which makes it hard for me to really get behind it. It's also not 'bad' by way of taste, but it just didn't knock my socks off the way that the Snickerdoodle did. Ok we've talked flavor plenty. What's going on behind the scenes with PES Select Protein?
PES Select Protein Ingredient and Formula Review Grade: 8.8
Some of the smartest people I've ever known have told me that their favorite acronym in the world is 'K.I.S.S'. And no, we aren't talking about the rock band that everyone loves except for me (you too? Chill let's be friends!). We are talking about the meaning of 'KISS' which stands for 'Keep it Simple, Stupid!'. I love this acronym because more often than not, you really are better served just keeping things simple. Think of the last time you got way too fancy. Did it go well? No. No it didn't. Well PES Select clearly takes this acronym to heart, the same way that I do.
PES Select Protein is one of the more bae-sic formulas you will find on the shelf at GNC or Vitamin Shoppe. The premium protein blend is made up of milk protein isolate (casein, and whey of course), whey protein concentrate, leucine peptides, followed by a host of flavoring ingredients such as as natty and artificial flavors, cocoa powder (for the choco. flaves), sodium chloride, guar gum, sucralose (Splenda), and acesulfame potassium.
I don't have a problem with this formula at all. Are you going to write home to Mom and tell her you found the most creative and mind-blowing protein powder out there? No. Of course not. But what you are going to tell her casually, if you feel so inclined, is that you found a really pleasant-tasting protein with about 120 calories, 24g of protein, and virtually no carbs. And she'll say, wow, was he touring in Iraq? OMG Allie delete that right now. But I can't it's clever. Ugh you're the worst I hate you.
PES Select Protein Packaging Grade: 8.8
Ok. We've regrouped and collected ourselves and we're going to keep things clean in the packaging review section, I promise. And no, I won't quite my day job, I still think I can become a comedian, damnit! 
PES Select Protein packaging isss, well, adequate. Like just about everything about PES Select, it doesn't blow you away, and at the same time it doesn't turn you off. It's mediocre but in a way that's sort of pleasant. The jar itself is cheap black plastic, but I think it still looks better than a white would. The big black lettering of 'select' is the strongest design element of this label behind the flavor graphics- which are big, bold, and impactful. Another element of this product that I'm fond of is the blue callout box in the bottom right corner of the label. This area houses some additional benefits and information of PES Select Protein, and is a thoughtful way of keeping the label free of clutter while still allowing PES to give you a ton of information on the product right away. The more I look at this label the more I appreciate it's simplicity, and the way it matches the product overall. Nicely done, Physique Enhancing Science!
PES Select Protein Review Summary
PES Select Protein Flavor Grade: 8.5

PES Select Protein Ingredient and Formula Review Grade: 8.8

PES Select Protein Ingredient and Formula Review Grade: 8.8

PES Select Protein Packaging Grade: 8.8

PES Select Protein Value Grade: 9.0
I've got to give it to PES- what they've done is created the ULTIMATE average protein. And guess what? It's average (or actually JUST above in this case) that gets the job done 9 times out of 10. I bet they are selling the crap out of Select protein because it tastes good enough, has a simple, effective formula, and at just a dollar per serving, it's value is nearly unbeatable. I would easily recommend PES Select Protein to a friend. Thanks for reading my PES Select Protein review.*
PES Select Protein Final Score: 8.7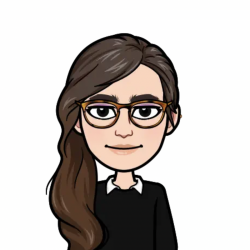 Latest posts by Allie Lewis
(see all)