Someone on Twitter asked me for a PLNT Plant Protein Meal Replacement Review and I said hey why not grab a few tubs of this stuff and do another good old-fashioned vegan meal replacement review. You guys know that I have reviewed a TON of these vegan meal shake products in the past several years and so it should come as no surprise that I'm trying out yet another one! In this PLNT Protein review, I'm going to do a handful of things that I think you'll really like. You'll find find out what the best flavor of PLNT Protein Meal Replacement is, and also what the ingredients are. I'll spend a little bit of time discussing the PLNT packaging before I appoint a final score to this Vegan product and wrap things up. Let's plant our feet and get this review started.
I found PLNT at my local Vitamin Shoppe in two different flavors- a chocolate and a vanilla. There a few things that I like about each flavor so I think I'll start my PLNT Protein review with a breakdown of the actual flavors. 
EDIT: I had no idea at the time of writing this review but it seems PLNT is actually a Vitamin Shoppe house brand. Sort of deceptive not having their name anywhere on it, but also sort of genius. I assumed I was buying from a cute little speciality brand called 'PLNT' 
What is the Best Flavor of PLNT Protein? 
The best flavor of PLNT is the VANILLA flavor. I know that sounds more boring than the chocolate, but just hear me out, will ya? The vanilla, even though it's quite boring, has quite a pleasant and smooth, truly 'vanilla' flavor, while the chocolate, be it a little 'stronger' tasting, was just not the type of chocolate that I like. You guys know as well as I do that chocolate comes in a whole slew of different varieties. The PLNT Protein variety is neither milk chocolate nor dark chocolate but somewhere in between. For that reason I found it to be not all that great. 
The vanilla flavor of PLNT also had a better balance of sweetness to it's earthy flavors. Sometimes these vegan protein powders DO get a little, well, 'earthy' tasting and it's nice when a company puts some effort into creating something that balances nicely. 
The last bit of flavor is the texture and how the shake goes down. Is it smooth? Is it chunky? Chalky? 
Fortunately the PLNT Protein Meal Replacement does have a nice smooth texture. I tried it mixed in just water and then also in almond milk. It does have a pleasant texture. 
Overall I'll give PLNT an 8/10 on the flavor. The vanilla is the better flavor but really both are drinkable and pleasant. Ok let's talk about the ingredients. 
What is in PLNT Meal Replacement Protein? 
This is going to make my fingers tired I can already tell. There are a LOT of different ingredients in this Meal Replacement meaning it is nothing like some of the more minimalist vegan proteins that I've reviewed recently such as The Nue Co. product. 
Before we dive into that laundry list let me go over your macros per serving: 
Per Serving
Calories 155
Calories from Fat 25
Total Fat 3g
Saturated Fat 0g
Sodium 270mg
Potassium 100mg
Total Carbs 15g
Dietary Fiber 5g
Sugars 1g
Protein 16g
NOTES: I really like the macros on this PLNT shake. The protein is stout but not crazy high at 15 grams while the carbs are equivalent at 15. The fats are low and sodium is rather high, which irks me, but these are forgivable offenses.
Let's talk a little bit about the ingredients now. Whew. Okay. Let me warm up my fingers here because it's going to be some serious transcribing here. Here are the
FULL ingredients list in PLNT Plant-Based Vegan protein Meal Replacement: 
Pea Protein Isolate
Sprouted Amaranth
Sprouted Quinoa
Chlorella Protein 
Cranberry Seed Protein 
Oat Bran
Amaranth
Quinoa 
Buckwheat 
Millet
Chia
Broccoli 
Watercress
Kale 
Mustard Sprouts
Cabbage Sprouts
Acacia Gum
Beet
Grape Seed Extract
Plum Fruit Extract 
Strawberry Juice
Noni Fruit 
Pineapple Fruit 
Guava Juice
Apple
Orange Juice
Raspberry Juice
Mango Juice
Açaí Juice
Cupacu Juice
Camu Camu Fruit
Green Tea 
Watermelon Juice
Hawthorn Berry Extract
Grape Skin Extract 
Elderberry Extract 
Protease 
Amylase
Cellulase 
Lactase
Lipase
Aurora Blueberry
Flax Seed Oil 
Flax Seed
Sacha Inchi 
Chia Seed 
Hemp Seed
Probiotic 
Whole Food Blend*
NOTES: Like I said, there is an absolutely EXHAUSTIVE list of ingredients in this PLNT Meal Replacement shake. In fact you'll notice I skipped out on a good deal of them at the end there- the whole food blend actually contains about 25 more ingredients. I didn't list them out because the entire blend is listed at just 50mg which is a fraction of a fraction of a teaspoon. It is not likely you are deriving a ton of value from that small amount.
That is a common theme with this product, which makes me raise my eyebrows just a little bit. There are tons and tons of ingredients but seriously how much can there really be of some of the more obscure ones? 
Blueberry extract? Er wait. "Aurora Blueberry" to be exact. I'll be darned if there isn't just a sprinkling of this ingredient in the PLNT product. 
So. I do like the macros and many of the ingredients in PLNT Meal Replacement sound great. But overall I'm not sure I buy into the value of having the million ingredients. I think I'd rather have something more simplistic. I'll give them another 8/10 on formula because it's okay but has a few things I don't love about it. Let's talk packaging now. 
Not in Love with PLNT Protein Meal Replacement Branding. 
Some products you just want to put your tongue on and lick. Some products you want to display above your hearth. Some you want to hide in your cabinet. Deep in your cabinet unless your boyfriend opens it and finds what you've been taking for a meal replacement. 
The PLNT product is somewhere in the middle of all that. I am kind of digging amber-colored bottles at the moment just because of what I've seen recently on the market that is on trend. Again, that Nue Co. Protein used the amber very tastefully. 
This PLNT Meal Replacement successfully uses the amber jar but then has an interesting graphics selection worn atop it.
A large, well, 'feast' graphic showing several Whole Foods like grains and fruits and veggies is the first thing you notice of the PLNT packaging. It neither persuades or dissuades me one way or the other about the quality of the product. I can't tell what to make of it. 
The fonts chosen for the 'PLNT' name/logo and descriptors are very 'homegrown' and give a playful, natural vibe to the product. I enjoy the typography thought I don't love the spacing and layout. 
The color scheme, fonts, and large imagery do tell a story about the PLNT product- one that conjures some, but not overwhelming emotion. It is a thoughtful and admirable branding effort by PLNT that I do think adds value to the product. I'll give them an 8 out of 10. 
PLNT Review Summary
– The PLNT Packaging is good but not great
– The PLNT formulation includes a long list of ingredients. It is hard to tell exactly how MUCH of those specialty ingredients you are getting in each serving though
– This PLNT Protein has above average flavors and texture that make is an easy-drinking protein shake relative to some others in the plant-based category
PLNT Meal Replacement is one of the most consistent protein powders from category to category. I scored it at an 8/10 on all criteria and given the price point ($27 for 14 servings), I would say PLNT is a fair buy and worth a try*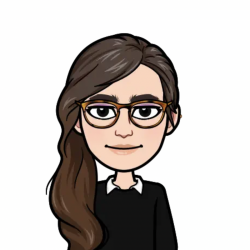 Latest posts by Allie Lewis
(see all)