Lyfe Fuel Daily Essential Shake Reviews are not super common so it made sense for me to grab a few bags of it and tell you my thoughts. In this review, as with ALL of my reviews, I'm going to get very detailed as to what I like and don't like about the product. This is another vegan meal replacement shake that is very similar to several other vegan protein shakes that I've tried lately. This one in particular comes in two flavors, and is made using pea protein primarily. I used almond milk to make both flavors and compare them side-by-side. If you're ready to hear my thoughts on those two flavors, and learn some more about the ingredients in the Lyfe Fuel shake, than come on in and let's take a closer look at this Lyfe Fuel Daily Essential Shake.
I have been reviewing so many of these vegan products that my kitchen counter is starting to look like a quirky Los Angeles vegan smoothie bar. I swear my boyfriend thinks I'm completely off my rocker by the way that I hoard and stockpile these products as of late. 
And Lyfe Fuel is the latest that I've added to my collection. Lyfe Fuel comes in these stand-up pouch bags, and, hm…why don't we just get the packaging evaluation out of the way first. 
Lyfe Fuel Packaging is Nothing Special. 
I know. Allie. You are one harsh critic. It's been said before and it'll be said many times again. But. Guys. I've literally reviewed hundreds of these products and there is nothing that speaks 'unoriginal' louder than a standup bag with a tree on it, and some green and brown graphics. 
The standup bags, first of all, are just getting on my nerves. I just called this out in my Bob's Red Mill protein review. The dang ziplocks give me the hardest time. Especially when I'm not focusing and in a rush…which I literally always am. So I was predisposed to dislike the Lyfe Fuel Daily Essential Shake packaging because of the ziplock/resealable element. 
When it comes down to the content and actual design on the Lyfe Fuel bags, my opinion becomes more subdued. I really don't hate the design or graphics. I just think it's a lot of information, presented in a way that, in my opinion, doens't leave much blank space. The product callouts are listed in a grid-fashion that looks slightly amateurish. And I have to say that the sprouting tree is just an overused symbol in this category. So. I'll give Lyfe an 8 out of ten on packaging because most people won't have an issue with it. I'm just being super critical. Let's move on to the formula before we talk about taste. 
What's in Lyfe Fuel Daily Essential Shake? 
There are quite a few ingredients in the Lyfe fuel shakes. Ranging from the primary protein source (pea protein) to things like cinnamon and beet and blueberries, the Lyfe Fuel shakes do have quite the spectrum of ingredients. I'll list them out here for your perusal: 
Yellow Pea Protein, Brown Rice Protein, Alfalfa sprouts, broccoli, cabbage, kale, parsley, chlorella, kelp, spiraling, wheatgrass, oat grass, dandelion, blueberries, strawberries, raspberries, pomegranate, prunes, grape seed extract, grapefruit, flaxseed, cacao, vanilla bean, cinnamon, sea salt, coconut sugar, stevia, sugar beet
NOTES: I think the formula is actually really nicely put together. It is difficult to know how much of those 'fancy' sounding fruits & veggies are actually in each serving, but it is my suspicion that similar to almost all of these vegan meal shakes, Lyfe Fuel is rather light on those fancy sounding ingredients. But now leg's chat about the macros. 
Lyfe Fuel Macros: 
Per Serving
Calories 100
Total Fat 1.5g
Total Carbs 6g
Dietary Fiber 2g
Sugars 2g
Protein 18g
NOTES: What I did not list here is the amounts of the vitamins that are also in each serving of Lyfe Fuel. They have added some synthetic vitamins to give the shake a more well-rounded supplement facts panel. Something to also look at here is that there are only 100 calories per serving. So I don't know how many calories YOU guys typically eat in a meal but for me it's way way more than 100. 
Overall the formula and ingredients list for Lyfe are fine. It's not crazy good but it's alright. There are some cool ingredients in here. Let's move into the flavor analysis now though. 
What's the Best Flavor of Lyfe Fuel?
There are two flavors of Lyfe Fuel, and I've had the benefit of trying both at once. That means that I can tell you without a doubt what the best flavor of Lyfe Fuel is. So if you will start up the drumroll, I'll reveal my winner! Drum-drum-drum-bar up-bup-bup…the best flavor of Lyfe Fuel is the chocolate. 
That was sort of anti-climactic, I know. But it really was cut-and-dry when I sampled these Lyfe Fuel flavors that ether I got a bad batch of the Vanilla Chai flavor, OR the chai is just not a great option. Actually the Revere Cardio shakes even had a better version of vanilla chai than this. The chocolate had much better sweetness, and I even thought the texture of the chocolate was smoother than the chai. 
It's not that I don't like chai (I order a chai latte almost every day in the colder months here), it really is as if the Lyfe Fuel team missed something or screwed something up with my batch of vanilla chai. The spices themselves seemed to either have the wrong proportions to one another, OR just be missing an ingredient or two entirely. Either way it made for a shake that my taste buds failed to really hit it off with. I'll give Lyfe Fuel All-In-One vegan shakes an 8.3/10 though because the chocolate flavor really does rank right up there with some of the better tasting vegan shakes that I've tried recently. Let's wrap this review up now that we have all of our criteria met here. 
Lyfe Fuel Review Summary
The vanilla chai flavor is not very good at all, which the chocolate has nice flavors and texture
The Lyfe Fuel formulation is creative yet suffers from the same thing that most of these do- the superfoods are just sprinkled in. The protein sources themselves are not terribly creative (pea and rice)
The packaging is a little bit cliche and I am sick of these standup pouches in general so I give them a poor packaging grade
Lyfe Fuel is priced rather high at $50 for a fifteen serving bag. I seriously don't think the value is quite there for me- especially given that each serving is a meager 100 calories. That's no meal I want to eat (or drink) every day. Lyfe misses the mark for me, for now.*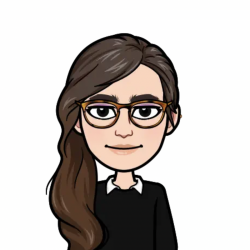 Latest posts by Allie Lewis
(see all)