Today I only have 35 minutes to do my Primal Body Whey Protein Reviews. But that's plenty of time for me. Because I'm Fit Life Allie, and I literally live for these supplement reviews. I've been doing them for years and I've tried the best and the worst that the supplement industry has to offer. In this Primal Body review I'll tell you if this protein powder deserves a spot in YOUR supplement cupboard. I'm going to talk mostly about the flavor in this review, since these proteins are really all about the taste, right? This protein is unique in that it claims to be all natural. Well, I will be the judge of that. I'll tell you if the product is actually natural or simply just claiming to be. The next thing that I'll do is talk about the packaging. I've been somewhat of a packaging guru on this blog, and I know my readers have enjoyed my insight when it comes to the appearance. I mean. I can't let you have some ugly duckling-lookin' protein sitting there on your kitchen couner! Let the Primal Body review begin.
If you've been reading the blog for the past few weeks, than you know that there have been some, er, interesting happenings going on for me personally. If you're a regular reader you are probably hoping that today's post will be ONLY about the Whey Protein in question and not include any of my rambling about my broken love life. But you are unfortunately going to get a bit of it. Because once AGAIN the same relationship has come back to make my heart tie itself into knots. No bueno for someone who stresses really easily. I stress like a demon. It's so unhealthy. But. Gosh. I just can't seem to get over this person, and it seems like it's the same on their end. I guess I should probably listen to that urge? If you feel it means you care, right? If you know all about these things…email me. Lol. I'm serious. Do I try and let go? That's the million dollar question. Well. No. The million dollar question in this REVIEW is how does Primal Body Grass Fed Whey Isolate taste? 
What's the Best Flavor of Primal Body Protein? 
I think I have to rank the flavors of Primal Body's protein as such (best -> worst). 
Strawberry: Believe it or not, I'm going to give the STRAWBERRY the crown as the best-tasting protein in this batch. This flavor is both sweet, semi-sour, (like a real strawberry), and 100% delicious. I would give it a 9.3 out of ten. I mixed one scoop in with some whole milk, and some ice cubes, and was really impressed. It doesn't taste like a milkshake by any stretch of the imagination, but it just tastes like a really wholesome, earthy, authentic strawberry nutrition shake. It tastes 'healthy' without tasting 'bad' which is hard to find. But I did like this one best.

 

Chocolate: The second place winner in terms of protein taste is the chocolate. I found this flavor to be JUST a tiny bit less rewarding than strawberry, but it was actually pretty close. Of course as a chocolate-lover, I am always partial to something that is going to to satisfy my chocolate craving. The bitterness of the chocolate mixes beautifully with the sweeteners in this Primal Body supplement to create something rather magical. I give it a 9/10.

 

Vanilla: The vanilla flavor takes the third spot out of four in the Primal Force Whey Protein flavor grade. This flavor tastes very smooth, but not overly sweet. There is something that you can't describe about this flavor that makes it just a little, hm, chalkier or something than the other two. I can't put my finger on it, but I do think it's texture-related. This flavor gets an 8.5 out of 10 from me. Still drinkable but it's nothing fabulous.

 

Grasshopper Fudge: The worst flavor is the grasshopper fudge in my opinion. This flavor of protein never really works for me, because I just don't like drinking minty things. I barely even like brushing my teeth because of the mint why would I want to drink my protein shake with a minty flavor? This flavor tastes OK, don't get me wrong, but it's my personal preference that makes it not as good. I will give it a 7.5/10 just because mint. Eh. Mint.

 
Primal Body Whey Protein Formula Grade: 9.2
How can I describe this formula? It is so simplistic that it won't take me very long. It has a solid macronutrient breakdown, and on top of all that, it's all natural. That means it does not use artificial colors, flavors, or sweeteners. I actually find it hard to believe that they didn't slip some artificial flavors in this protein because it just tastes so darn good. Especially the strawberry. But here is the full ingredients list in Primal Body Whey Protein: 
Whey Protein Isolate

Natural Flavors

Guar Gum Powder

Beet Root Powder

Silicon Dioxide
And that's it! I mean. Can you even beat that? I don't think that you can. I think that the only protein that can compete with this protein in terms of being natural is the Gardenia Protein, which is actually one of our top picks for best protein powder for women of 2016. Which is super impressive for a non-dairy, all-natural protein. If I had reviewed Primal Body a bit earlier, I think it could've actually been right there alongside the others competing for a top spot in the BPW Top Ten. But it will have to wait until next year. 
Oh- I did want to tell you how good the macros are. So in each serving, you are getting 150 calories, which IS a little bit on the heavy side for a protein powder, I'm not going to lie to you. But of those 150 calories, just 10 of them come from fat, while most of them are coming from the 24 grams of protein per serving. Another thing that I like about this formula is that they have actually included a really nice combination of vitamins and minerals- highlighted by a full dosage of vitamin D, and vitamin B12 as well. Two of my favorites to supplement with. There's also some calcium and iron. 
Primal Body Whey Protein Packaging Grade: 9.2
Primal Body has done a nice job from the inside out with this product. Meaning the powder inside is well made, well-formulated, and continues the tradition of excellence all the way to the outside wrapper. They have chose to go with a slightly less-traditional tub for Primal Body Whey. They tub is white plastic, and is the of the tall, skinny variety. Kind of like I want my men. Lol. The label is very 'natural' looking and reminds me of a sort of Whole Foods appearance. They've chose some really earthy tones as the color palette, and those look handsome laid over the off-white, cream-colored background. The flavor graphics are crisp, and well-chosen. The vanilla in particular is striking. It gives you a good idea of what to expect taste-wise. I also really, really enjoy the thin font that they've used for the big 'WHEY' word that adorns the side of the package. It also gives you that sub-conscious message 'drink this, get skinny'. Whether or not it's true is another story. But I really enjoy the concept. Overall this is just a beautiful and simple design. Nothing clashes, it's not over-designed. Solid work by the folks at Primal Body. 
Primal Body Whey Protein Review Summary: 
Primal Body Whey Protein Flavor Grade: 9.1

Primal Body Whey Protein Formula Grade: 9.2

Primal Body Whey Protein Packaging Grade: 9.2

Primal Body Whey Protein Value Grade: 8.0
I am going to give Primal Body a very good grade overall of 8.8 out of 10. While the product ranked very highly across all criteria, the thing that brings it down just slightly is the premium price point. At well over $2 per serving (nearing Shakeology prices!), you really have to be prepared to shell out for Primal Body's protein. It's still a good product for the upscale consumer.*
Primal Body Whey Protein Final Review Score: 8.8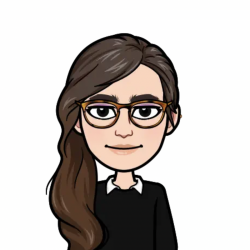 Latest posts by Allie Lewis
(see all)