My Rule One R1 Whey Protein Review is finally here on the blog and I'm so happy that you are here to read it. In this Rule one, or R1 Protein as they sometimes call themselves, I'm going to talk to you about this protein powder in excruciating detail. Because you know nobody knows protein powder like me. And nobody knows that better than you. That's why you're here. To find out if this Rule One Protein powder is worth your hard-earned dollar. I'm here to tell you today that it probably is. Rule One is one of those companies that you just have to admire for their transparency- which I will go into more depth on in this review. One of the key areas that I want to focus on in this review is the flavor and taste of this protein powder. I was able to try three different flavored samples of Rule One, which puts me in a great position to explain to you exactly how Rule One panned out in terms of flavors. After we talk about the flavor of this protein supplement, it's only appropriate that we discuss the ingredient profile of Rule One's protein formula. I think you will really enjoy that section since this is where Rule 1 has set itself apart in my opinion. Once we clear that section, we will of course talk about the package design on this protein supplement. Because let's face it. Looks are important. This will conclude our three key areas of focus in this Rule 1 review. At that time we will be able to move on to the review summary and award a value grade and ultimately final grade to Rule 1. So we've got a plan, now let's stick to it. Here it is folks: my official Rule One Whey Protein Review.
Flying home from Las Vegas today I thought it would be a wonderful opportunity to reflect on one of the protein powders that I've tried recently. If you read that horribly worded, verbal vomit of an introduction, I sincerely apologize to you. Because it was illogical and borderline incoherent. But you know what? Cut me a break. Because I just partied for like two weeks straight and the fact that I made this flight and can type a (semi) coherent sentence is a testament to the warrior princess whose work you are reading right now. LOL. Yes, I just referred to myself as a warrior princess. But let's start talking about this protein powder, shall we?
We shall. And the first thing we will talk about is the taste. You know from reading my other protein powder reviews that one of, if not the biggest item of importance on my list when it comes to protein supplementation is the taste of the protein powder itself. I am all about finding the top flavors and giving you the feedback on each and every flavor of every protein that I try. And Rule 1 actually has quite an extensive menu of flavors. But using third party data (ew I hate that phrase), I was able to deduce what the top three flavors of Rule 1 Whey are. I got my hands on these three powders and am going to breakdown exactly what each one tastes like so that we can sort out once and for all which is best and deserves your order. So which one came out on top? 
What is the Best Flavor of R1 Protein?
The Best Flavor of Rule One Protein is Lightly Salted Caramel. I am a huge, huge, HUGE fan of this flavor and here is why: it tastes like actual caramel. And wow, I can't believe that I never knew how to spell caramel until just now. Two A's. Interesting. LOL. But yes, this is by far the best tasting Rule 1 protein flavor out there by FAR. Like it wasn't even close. This flavor has it all. It's rich. It's sweet. And the best part is just the consistency and the smoothness, which give me the same feeling of sipping on a caramel latte from Starbucks. Except to be completely honest with you I think I might prefer the taste of this protein to that. Which is saying something. Because I really enjoy some Starbucks. If I had to describe the flavors in this one in a more descriptive way- here is what happens. The sip starts with a big wave of sweetness and caramel. It's almost to the point where you think it's going to be too much to handle. But then the taste starts to balance out about halfway through the sip. You start to get a little bit of that saltiness in there, which really helps. Towards the very end of the taste, you can't help but notice how smooth and creamy the Rule One Protein really is. It's fantastic in every single way. 
The Second Best Flavor of R1 Protein is the Cookies n' Cream. This one is not quite as good as the salted caramel, but that's just because the caramel is so far and away above the line. With the cookies and cream flavored R1 Whey protein what you have, which is very similar to what I like about the Salted Caramel, is that really true consistency and smoothness. There is no clumping and it's also not too thin. Now keep in mind that I always mix my proteins with milk, but the fact remains the same that you will get a nice smooth shake even with water. This much I am convinced of. The cookies n' cream flavor doesn't necessarily taste like an Oreo per say, but you definitely do get some chocolate cookie flavors along with some vanilla as if it was a frosted chocolate cookie.
The Third Best Flavor of Rule One Protein is the plain vanilla creme. Call me basic. Call me boring. But just try all the flavors of Rule 1 and then tell me that I'm wrong. You won't. Because I'm not. The Vanilla Creme flavor of Rule 1 Whey protein came out really really good and I think you would find that my opinion of the flavors is totally on point. This flavor reminds me alot of Apollo in that the vanilla is sweet but not overly so. When I saw that name Vanilla Creme I was anticipating more of a french vanilla taste- but that really wasn't the case. This one tastes much more vanilla bean-y versus a french vanilla.
So there are your top three flavors of Rule 1: Salted Caramel, Cookies N' Cream, and in third place the Vanilla Creme. Let's chat a little bit about the Rule 1 Protein formula itself. 
Rule One R1 Protein Formula Grade: 8.8
I'm giving Rule 1 an A on the formula because it's one of the 'cleanest' protein formulations around. In fact there are just, hang on let me count them…10 ingredients in this R1 Protein formula. That's pretty dang good. Here are the ten ingredients:
Whey Protein Isolate

Whey Protein Hydroslate

Leucine

Isoleucine

Valine

Glutamine

Natural & Artificial flavors

Lecithin

Sucralose

Acesulfame Potassium
That's just ten ingredients in a protein powder. You just don't find that everyday on the shelf. It uses super fast digesting sources of whey in the hydroslate and isolated versions of whey. So if the formula is super simple and basic, which usually means good, how come I don't rate it even higher?
One thing that brings up an interesting discussion is the whole 'protein spiking' question. If you follow Jym Stoppani (I've reviewed a few of his products), then you know he is at the forefront of the war on something he refers to as 'protein spiking'. What this means essentially is that the protein powder will list the grams of protein as a certain number, but the caveat being if it includes amino acids, then those are included in the total grams of protein in the supplement facts panel. I know I didn't come anywhere close to explaining that clearly so I'll try again.
Let's say there are 6 grams of glutamine in this formula. And let's say there are 5 grams of BCAAs. That means there are 11 grams of amino acids in the protein, and that is contributing to the total 25 grams listed on the 'protein' line.
What Jym Stoppani would argue, is that since the aminos are just pieces of actual proteins- they are not complete proteins themselves and maybe should not count towards that 25 grams. Stoppani would be upset that there are in reality only 14 grams of protein in this formula (if we were to subtract the 11 hypothetical grams of aminos from the 25 grams of protein listed). 
Now. I don't want to get on either side of the argument because for me personally, the three BCAAs and glutamine are the four best of the 22 amino acids (building blocks of protein).
But I can also understand the protein spiking argument, and think it's sort of questionable for Rule 1 to push this whole "87%" thing when they basically are protein spiking. That is, unless those 2-3 grams that are not part of the 87% are the aminos. But that is highly unlikely. Which means, this is protein spiked. It's up to you to decide what you make of that. Again, I personally could care less because I know I get enough protein in my diet anyways- so using this as a sort of hybrid BCAA/protein shake is perfectly acceptable to me. But let's talk about something less complex- the label design. 
Rule One R1 Protein Packaging Grade: 8.8
That was actually the perfect transition into the package design section because this really is one of the least complex label designs that you will find. The tub itself is black while the majority of the label is also black. The parts that stick out naturally because of the contrast are the orange elements, which looks really good on the black. I've actually taken a look at some of the other Rule1 products in the lineup and think that they all actually look quite good. I have to admit. The brand has a good look going and I am excited for them to continue what they've started.
But getting back to the whey design. The thing that draws your attention into the design is the big, bold number '1'. Some people might think this is cliche and lacks originality. Like who says 'we're number one!' anymore? Not too many people over the age of 8. But for Rule 1 Proteins, this is a good look. The coolest part about this label design in my opinion is the complete lack of clutter to the design. What you have is a subtle background texture that almost mimics the look of carbon fiber. The big '1' overlays that, with the word 'rule' sitting front-most still. Beneath are the words 'R1 Protein, Ultra Pure Whey Isolate, Hydroslate formula. BCAA Fortified Protein Powder. AKA Protein Spiked protein powder. Hehe. Ok I'll cut it out with the protein spiking stuff. Let's give this stuff a final score.
Rule 1 R1 Whey Protein Review Summary
Rule One R1 Protein Flavor Grade: 9.2

Rule One R1 Protein Formula Grade: 8.8

Rule One R1 Protein Packaging Grade: 8.8

Rule One R1 Protein Value Grade: 8.8
Wow. I think Rule 1 Proteins might be the very first company to ever get the exact same score across 3 of the 4 criteria of protein review grading! But 8.8 is literally the perfect score for this protein powder. The flavor is above average, while the formula is good, but potentially marred by protein spiking. I personally think this is a good product regardless though. If you do give R1 Proteins a shot, make sure to get the Lightly Salted Caramel Flavor. Thus concludes my Rule 1 Protein review- thanks for reading.*
Rule One R1 Protein Final Score: 8.8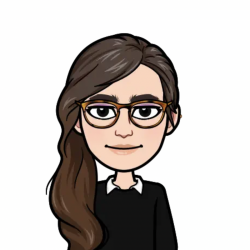 Latest posts by Allie Lewis
(see all)