In this review I'm going to go in-depth on the BPI Roxy fat burner. Roxy reviews are actually kind of hard to come by to the level of detail that you are really comfortable trying the product, so hopefully this article will fill the void. I'm going to tell you all about my three week trial run with Roxy and focus in on the effects and changes that it made in my physique and my body. I'm going to pay extra special attention to how I felt after I took it, because some of these fat burners can make you feel on top of the world and full of energy. I was curious if this was one such product or if it would be just sort of, meh. I'm also going to talk about the supplement facts panel and sort out if the formula itself is worth your time. I'll wrap things up with a packaging grade, and then finally assigning Roxy it's Official BPW Fat Burner Review Grade. Will BPI be the crown-holder of our 2015 inaugural best fat burner for women? Let's find out.  
 BPI Roxy is one of those products that I've been meaning to review for ages and ages and I just never found the time. But now with the offical BPW Top Ten Pre Workout list in the books, I have more time to shift back to the fat burning side of the equation. BPI is one of the largest brands out there and I actually couldn't believe that I've NEVER done reviewed any of there products. I know they've had the popular 1MR pre workout that way back when contained the infamous 1,3 DMAA. BPI has been relatively quiet in my opinion since then. Sure, there products have made a little bit of noise, but nothing has really stood out. I was interested to see if ROXY weight loss was going to impress, or be just another average fat burner. So let me start by telling you how I felt by each week that I took Roxy, and also what I saw in the mirror if it was impacted in any way.
BPI Roxy Performance Grade: 7.4
I'm giving ROXY a relatively poor grade of 7.4 out of 10 in the performance review department because I personally did not find it to be the most effective at burning fat and causing noticeable effects on my physique. I'll go week by week and tell you what I saw (or didn't see). 
Week 1: During my first week on BPI Sports Roxy I must admit I had high hopes for the product. First of all it is quite a handsome jar. We'll discuss the looks more later, but you can tell when you see this product that it appears to be a seriously effective product. I started taking my Roxy just as directed on the label – 1 soft gel first thing in the morning before any food. The pretty yellow pills really do slide down nicely, and they actually do have a taste. Now. The promotional materials all said that Roxy has a lemon flavor. And I guess if you held a gun to my head and asked me what flavor they were- I would have said lemon. But honestly taking these pills was not my favorite part of the day. They actually sort of tasted disgusting like some sort of household cleaner. Ok maybe I'm being dramatic. They weren't 'disgusting'. But if you are expecting this to be like a little lemon drop candy, you are in for a rude awakening. But anyways. At the end of my first week of taking Roxy, I basically noted zero actual effects in my body or physique. I wasn't ready to abandon the process just yet, because I know these products do take some time to kick in. I moved on to week two with equally high hopes.
Week 2: During my second week I really thought I was getting some results. I had a morning mid-week that I woke up and looked in the mirror and thought to myself 'ok, ok Roxy, I see you!'. I just had that overall nice, hard, dry look that we all love. But after a glass or two of water and some breakfast. The look was totally gone and I was back to normal. What effects I thought I was seeing was simply normal 'morning' ripped-ness. One effect that I definitely did notice about Roxy during the second week was that it absolutely had no bearing on my appetite. As you know from reading my other reviews. I love to eat. I'm a foodie to the max, and very few products are ever going to make me feel like I no longer want to eat that much. The weird thing is that one of the claims that these products make is that they suppress the appetite so that you don't eat as much. I swear Roxy Fat Burner made me eat more. Like. I was starving when I took this pill. But maybe week 3 would be when all the magic happens?
Week 3: My third and final week on BPI Roxy Weight Loss was actually the exact same as the other two. I feel like I was eating a little bit more than I usually do, and I just wasn't getting any effects at all. I guess my workouts were pretty good when I was taking Roxy maybe because of the additional caffeine. But then again I was taking it first thing in the morning, and I workout in the afternoon. So I don't think it was likely that it was having an impact that late in the day. But yeah even at the very end of the third week I was looking so hard in the mirror to see if anything had changed but I was so identical to when I started. No change at all. Usually at least my obliques and serratus will look a little bit more defined. But not with Roxy Weight Loss. I even weight myself before and after my three week run- and guess what? Yeah. Like exactly the same. To two-tenths of a pound the same. Let's look at this formula and see what's going on under the hood of this diet pill. 
BPI Roxy Weight Loss Formula Grade: 7.8
Here is the ingredients panel of BPI Roxy Weight Loss: 
I think I've found the reason why this product just didn't really work for me. The formula basically, well, stinks. The product uses a totally proprietary formula which means we'll never know exactly how much of each ingredient is actually in here. That stinks for a number of reasons, not the least of which is that those of us that keep careful track of our caffeine intake will never be able to get the real amount from this product. The other thing is that the serving size is just one lousy pill. I mean. How much material can you even fit into one of these little pills? Not much. To men, that means that each pill is mostly caffeine- leaving just about 200mg of space for other raw materials. That's not alot, people. The other four ingredients in here are Boerhaavia Extract (whatever that is), Ginger extract, Lycopene, and Yohimbe. I actually like the lycopene and yohimbine, but highly doubt they are dosed efficaciously. 
BPI Packaging Review Grade: 9.0
Like my ex-boyfriend, the best part/only good thing about BPI Roxy Weight Loss is how it looks. I'll be the first to admit that this is a darn good-looking package design and product design overall. I'll always have a soft spot for blue things, and Roxy Weight Loss has such a nice shade of it. The black and white provide the perfect complements to the blue, while the yellow is a killer offset to it all. The yellow pops out at you and gives the impression of intensity and effectiveness. The other thing that I actually really like about this package design is the slanted product name and product title. This gives a sort of aggressive and non-conformist look to the package design that I really appreciate. Overall there really is alot going on on this package, and that can make it sort of overwhelming on first glance. But I think it also adds an element of complexity. You almost trust it more because of that. BPI has done brilliantly in there design work with this product in my opinion. 
BPI ROXY Reviews Summary: 
BPI Roxy Performance Grade: 7.4

BPI Roxy Weight Loss Formula Grade: 7.8

BPI Roxy Packaging Review Grade: 9.0

BPI Roxy Value Grade: 8.3
I'm giving Roxy a B minus. But just barely. I mean. This product essentially did not work for me. But that's not to say that it won't work for you. The thing that saves Roxy Weight Loss is the fact that 1. it has no side effects to speak of, and, 2. It's pretty darn cheap (I got mine off Bodybuilding.com for 25 bucks). By no means is this fat burner going to make it into our BPW Top Ten this year, but, hey. I've been wrong before. Don't let me turn you off of buying Roxy Weight Loss.*
BPI Roxy Final Grade: 8.0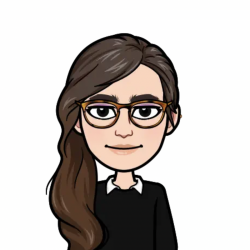 Latest posts by Allie Lewis
(see all)