This morning I have the pleasure of reviewing the T Plus or T+ total strength and and performance pre workout by Onnit. I'll go in depth on this all natural pre workout and tell you just about everything you could ever want to know about Onnit's second most popular product. I'll tell you if T Plus' melon taste is any good. I'll tell you about each every ingredient in here and help you decide if it's a solid profile for you. As usual we'll talk about the labeling. And finally, we'll discuss the performance effects of T Plus in depth. At the end I'll wrap things up with the total review summary and assign a final grade to this pre workout. So without further ado, let's get Onnit! (See what I did there, LOL). 
 It wasn't until my friend Alex visited me last weekend that I had ever heard of Onnit. She was telling me all about Austin, Texas  (where she lives) and how amazing it is. She told me about how great the people are, how the culture is a really neat explosion of different influences, and of course how much cheaper it is to live there than here in California. Alex is actually between jobs, so of course we spent a great deal of time chatting about what her next career move was going to be. Like me, she has a public communications degree, and sort of struggles with what to do with that knowledge. Without making the focus of this review about Alex's mid-twenties crisis, I guess I'd better cut to the chase. 
She told me that she was applying for a job at 'Onnit'. I of course said naively 'what the heck is Onnit'. She pulled out her iPad (i mean iPhone 6 plus) LOL and showed me the website. After about forty-five minutes of browsing the Onnit site, social media pages, youtube channel, etc etc, I feel like I had a pretty good idea of what Onnit is all about. I also knew that I had some pretty neat new products to review.
Onnit is all about 'total human optimization', as the eccentric owner describes in the flagship 'About Onnit' video. Onnit has several truly interesting herbal/natural supplements that are really a departure from the sports supplements I (and you)- we- are used to. They don't use any artificial colors, flavors, or sweeteners. They're actually alot like Vega Sport in that sense. I was truly excited to see if T plus was going to perform on the same level as the Vega Sport Pre Workout Energizer or (hopefully) exceed that level of performance. Soon after Alex left me and our weekend of awesomeness was over (I'll spare you those details!), I placed my order for the T+ pre workout and sat patiently by the door waiting for it to arrive. And finally. It came.
Onnit T Plus Pre Workout Taste Grade: 7.8
Let's just say that the T+ pre workout got off to sort of a rocky start with me for this review. I mixed two scoops into a tall, ice-cold, glass of water and started mixing. The mixability honestly is not that great. I'm guessing the amino acids are probably responsible for this. But. Yeah. Sort of frothy and clumpy. After a few more minutes of stirring around, waiting, stirring, waiting, and then stirring some more- I was ready to give the pre workout it's first sip.
I wasn't really sure what to expect from this as far as the taste is concerned. It was certainly not what I was expecting. I was expecting something sort of earthy and raw tasting- similar to the Vega Sport. But what I got was much different. So does the Onnit T Plus taste good? The answer is basically, no. I didn't particularly enjoy the taste. It was sort of watermelon-ey I guess? But there was not nearly enough sweetness or tartness or bitterness to make this a successful flavor profile in my opinion. I would describe the Onnit flavor profile as sort of thin and lacking character. I feel like you can taste a lot of the raw materials which is absolutely not something that you want. So far, so not good for Onnit T Plus. But hey. If this product works well, then the taste can be forgiven. So, did it? 
Onnit T Plus Pre Workout Performance Grade: 8.4
I'm going to give T Plus a respectable 'B' on the performance, because it did enhance my workout experience somewhat. If you read up on some of the other feedback on this product, you will read some very similar things. Basically since this is a stim-free pre workout, you've really got to be in touch with your workout and your body in order to detect any performance improvements at all. Thankfully, I am, so I could pick up on how T+ was assisting my body through the incredibly difficult leg circuit that our coach put us through today. 
The circuit consisted of front squats with a 25 pound plate- and we were supposed to punch the plate out in front of us as we lowered our bodies down. Then on the way up, you pull the plate into your chest and explode up through your legs and glutes. These are fine until about the tenth one- and then it REALLY starts to burn. And it burns like heck especially after doing side to side lunges, jumping jacks, and mountain climbers. By the end of the first circuit I could tell this was going to be a battle. But during the second round I could feel Onnit's pre workout magic start to happen. My 'get me outta here' feeling during the mountain climbers was replaced with an 'i can do this' as my body started benefitting in the endurance department, from the pre workout drink. 
At the end of the third and final circuit, as I lay on the turf (semi) victorious, I had a chance to reflect on how I felt. I was exhausted don't get me wrong. And I know I've completed that circuit in a much better time on prior occasions. But I also usually take a heavily caffeinated pre workout. And those always fire me up way more than any 'natural' product can. So did T+ help my performance? Yes. But did it blow me away with how effective it was? No. Let's look at the ingredients and see what's actually in the Onnit pre workout.
Onnit T Plus Ingredients/Formula Grade: 9.0
Here is the ingredient profile for Onnit T Plus pre workout: 
I'm giving T+ Total Strength and Performance a highly respectable nine point zero because the ingredients are relatively simple and solid. The branch chain amino acids are always a helpful starting point to any pre workout or endurance formula so I was happy to see them in here. They added L-Glutamine and Beta-Alanine to the blend to give it some more complexity (and I'm sure so that you could feel SOMETHING in the absence of caffeine). The Onnit Power Blend is an interesting herbal compound of Magnesium Aspartic Acid, Mucuna Pruriens seed extract, Longjack, and Nettle root extract. These ingredients are supposed to improve the cognitive performance and mood, support testosterone levels (great), and overall health. The last ingredient blend contains red clover flower extract, and luteolin. I believe this is the first pre workout that I've ever tried that contains luteolin- which I believe to be a natural anti-inflammatory that can activate nitric oxide production in the muscle. Overall this is a highly creative formula that you just won't find anywhere else. I love that Onnit is not afraid to do things differently- and that's a concept that clearly extends to their formulating. 
Onnit T Plus Pre Workout Label Grade: 9.6
Wow. Just wow. As you know by now from my other reviews- I am a huge fan of great packaging. And that's exactly what this is. GREAT packaging. The black backdrop is a marvelous backdrop to the bright green and gold and white graphics that adorn the T+ Total Strength + Performance product. The Onnit logo is proudly and stylishly painted along one side of the bottle, while really bold and 'hipster' style callouts on the front sing the praises of what this product has been proven to do. The layout of this product is highly unorthodox and non-traditional. Just like everything else about this product. It goes against the grain. I especially like the abstract/floral graphics in the background that complement the feature graphics beautifully. I can't speak highly enough about the overall aesthetics of this product. Absolutely fantastic work, Onnit!
Onnit T+ Pre Workout Review Summary:
Onnit T Plus Flavor Grade: 7.5

Onnit T Plus Performance Grade: 9.0

Onnit T Plus Ingredients/Formula Grade: 9.0

Onnit T Plus Label Grade: 9.5

Onnit T Plus Value Grade: 8.5
This product was truly an enjoyable experience for me. All too often the products that I review are simply 'copy/paste' clones of each other with the only variance being the colors used on the label. After trying Onnit's T+ Total Strength and Performance pre workout- I am a fan not only of the product, but of the brand. Highly creative, all-natural supplements are not always my favorite. And, this one is not exactly cheap at $60.00 But Onnit now has a special place in my supplement cupboard.*
Onnit T Plus Final Score: 8.9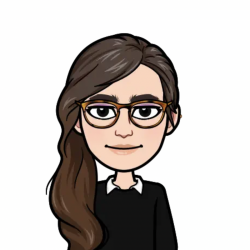 Latest posts by Allie Lewis
(see all)