Sugarbear Hair Reviews are tough to find- I know firsthand since I could not find ANY SugarBear Hair Vitamin Reviews after I saw them on Instagram. But yeah- you know these SugarBear vitamins are ALL up in my Instagram page and I really don't know how or why these vitamins all of a sudden seem to be EVERYWHERE, but you know as with anything blue, I had to try it for myself! In this Sugarbear Hair review, I will tell you what differences I have noticed if any, and what the deal is with the supplement facts and the ingredients. I'll then go on to discuss the taste and even the packaging to give you the best overall view of what these little vitamins are all about. If that sounds good to you, why don't we go ahead and get the review started!
A short intro. I know. But it's going to be a rather brief review. This is actually my very first vitamin review, believe it or not. Of course it had to be on these little blue Sugar Bear Hair vitamins. But the fact of the matter is that I'm getting pretty close to MAXING out my reviews of pre workouts and even fat burners. I feel like I've essentially reviewed all the big products out there. But the natural progression seemed to be that I should move on to either BCAA reviews or vitamin reviews. I might indeed end up doing both in the coming months to the point where I could end up doing my first even top ten lists for best multivitamin and best branch chain amino acid, but for now I really just have to go out and buy some of the top ones and see which ones I like best. That's why I bought SugarBearHair. Because I wanted to know what these little blue bears actually do for you in terms of hair and really overall health. Let's start the review by talking about the ingredients in Sugar Bear Hair. 
SugarBearHair Formula Grade: 8.0
So here are the ingredients in the Sugar Bear vitamins: 
As you can see you have most of the basic vitamins in here ranging from A down through C, D E, B-6, and B-12. You also have a really high amount of Biotin- which is the vitamin most closely associated with hair, skin, and nail health. What you don't have in SugarBear is the amounts of some of the other really essential women's nutrients like zinc or calcium. You do get SOME zinc, but in my opinion there's not really enough of it to really move the needle and have an impact on your hair health. I think the brightest spot of the Sugar Bear Hair from a formulation standpoint is the vitamin D. I have been told numerous times by my doctor that I should take a vitamin D supplement so to get it from these tasty little SugarBear vitamins is pretty convenient. Because the other ingredient, actually, the MAIN ingredient, is actually sugar in this product. You have sugar, water, glucose syrup, pectin, citric acid, sodium citrate, natural flavors, and then also artificial colorings. I don't want any of that crap in my hair vitamins so that's why I'm giving the formulation a less than perfect grade of 8 out of ten. But honestly 8 out of 10 isn't all that bad of a grade. They do taste good. I can't stress that part enough LOL. I was looking forward to taking my SugarBearHair vitamins every day. But. Here's the thing..
Does SugarBearHair Work? 
This one is really, really tough to answer. I think if you are going into SugarBear Hair with the right mindset, you will notice some minor benefits of taking SugarBearHair. I think that my hair DID grow a little bit faster than it usually would if I were not taking SugarBear Hair. I think that my nails actually were growing a little bit faster as well. I don't know if any of these results were in my head or not, but I bet SugarBear was having an impact. I've only been taking my SugarBear for like 12 days so maybe there is a little bit of a timing aspect where it takes a little while for SugarBear to really set in and take. I will keep you guys posted and do an update next month after I finish up a full bottle of SugarBear Hair and let you know if there are any additional benefits. 
Side Effects of SugarBearHair
I'm pretty confident that there are not any side effects of taking these little blue hair vitamins. I think if you ate an entire bottle of SugarBearHair, you would probably grow your waistline because of all the sugar. But. That's probably not going to happen. Lol. 
SugarBearHair Packaging Grade: 9.4
Ok you can't argue this fact- SugarBearHair packaging and branding overall is ON POINT. I legit LOVE the shade of blue that they use for the packaging, and really who can say anything bad about the name!? It's the Sugar Bear! Lol. I was literally smiling from ear to ear when I opened up the Sugar Bear box and saw my little jar of SugarBearHair vitamins staring up at me. There was practically a halo around this jar of vitamins I was so excited that I ripped the lid off and popped two of these little blue buggers into my mouth instantly. I just had to. And they taste SO good. SugarBear Hair tastes SO freaking good. Have I mentioned that SugarBearHair vitamins taste good? Yes. I have mentioned that. But it's true. Lol. What else to say about the looks of SugarBearHair. I mean.
SugarBear Hair Vitamin Reviews Summary:
SugarBearHair Formula Grade: 8.0

SugarBearHair Benefits Grade: 8.0

SugarBearHair Packaging Grade: 9.4

SugarBearHair Packaging Grade: 9.4

SugarBearHair Value Grade: 8.0
Let's be serious. The best part of these vitamins are the taste, the packaging, and the name. Do I think that you get a ton of crazy health benefits from taking SugarBearHair? Not really. Do I think SugarBearHair is about $8 overpriced? You bet. But I get it. I really do. SugarBearHair is just a fun vitamin experience!
SugarBearHair Final Review Score: 8.4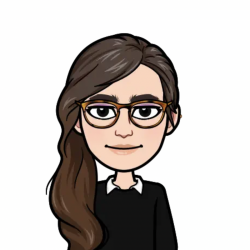 Latest posts by Allie Lewis
(see all)