Teami blend tea is yet another detox tea program that seems to be all the rage on Instagram. In this review I'll give you my professional opinion on Teami Blends Tea Skinny tea. I'll tell you the good parts, the bad parts, and everything in between. This is, hm, I think the fifth Teatox review that I've done and I must say, well, you'll see what I think of it in this Teami review. It is made in the U.S.A so I was more excited about this one than some of the others that I've reviewed. In this Teami Blends Skinny Tea review I'll do four key things. I'll tell you if Teami works for weightloss. That will be my primary focus. I've been taking it for like three weeks now and I'll tell you if it actually works (and how it measures up to my personal favorite weightloss product that I've ever tried). Think of me like your own personal guinea pig. Lol. But after we talk about 'performance', I'll tell you about the ingredients and if I think it's a high quality product beneath it all. The last criteria for judgement will be the labeling. Oh, and of course I'll talk about the taste too. As a matter of fact why don't we start with the Teami Blends taste…
Does Teami Blends Skinny Tea Taste Good? 
So this one isn't really a yes or no answer. If you had asked me after my very first cup of Teami Blends tea if I was a fan of the taste, I would have said absolutely not. Honestly the first cup I had was not very pleasant tasting at all. I wasn't like gagging or anything, but by no means was it an enjoyable experience. I would compare it to something like a cross between those yellow yerba mate drinks that you get in Whole Foods, and a standard cup of green tea. I'm a fan of neither, so as you can imagine I'm not a fan of this product flavor-wise at all. I think for the most part, the taste of most teatox products is pretty lousy until you soup it up yourself. Which is what I did every single time after that first bad cup of tea. I would put a load of honey and orange juice in each one. Who's afraid of sugar? Not me. Lol. It actually tasted really good this way. Like a sweet, spiced orange tea. This is how you should make your Teami. Ok let me talk about if this stuff works. 
Does TeaMi Work? 
Another tough question with a tough answer. The answer, coming from somebody who took this product every single day this month, is that TeaMi Blends tea does help you show a lower number on the scale. Now. What the  heck do I mean by that and why didn't I just say 'yes Teami helps you lose weight' ? Here's why. 
Teami Tea, and all the rest of these 'skinny' tea companies sell teas that do one primary thing. They make you reduce the amount of water that you are carrying in your body. Do they also include important nutrients that help ramp up metabolism and burn some fat as well? Sure. But the fact of the matter is 90% of the weight you lose from ANY of these 'teatox' products is going to be water. I don't care if you're talking about SkinnyMint, Baetea, Bootea, Black Tea, Blue Tea, or Tie-My-Shoe tea. They're all the same people. And you know what else? I'm really going to blow your mind here- you are going to get the same exact 'results' if you just get your booty to the store and pick up some of the cheapest teabags in the aisle. That's right. I'll stick by that statement 1000%. Just go get that cheap old green tea. Store brand. It'll do the same thing. You'll pee a few times and viola! You've been 'detoxed'. I bet a few of you will get your panties in a bunch over that bold statement, so please do direct your angriest tweet my way! Lol. But. Not really. I bet actually MOST of you already knew all this. Let's look at the ingredients now though. 
Does Teami Blends Skinny Tea Ingredients: 
The Skinny Tea includes a handful of ingredients that are supposed to basically have diuretic properties. Diuretic means it makes you pee. The most popular diuretic is dandelion leaf – which is one of the seven ingredients in TeaMi Skinny Tea. Here are all of the ingredients: 
Oolong (Tea)

Yerba Mate

Lime Leaf Extract

Lotus Leaf

Giner Root

Dandelion

Rhubarb Root
So on paper it looks fine, right? I think so. You never REALLY know what the ratio of each ingredient is- but going off the taste, I would say MOST of this formulation is coming from the Oolong and the yerba mate. Yerba Mate is what gives Teami Blends Skinny Tea it's super strong flavor. I think the lotus leaf is an interesting addition to this tea, and is one that I have never seen in any of the other teatox products that I've reviewed. I don't know what it's supposed to do. 
Does Teami Blends Skinny Tea Packaging Grade: 8.0
Teami Blend packaging is ok. It doesn't blow me away but at the same time it isn't too bad. There is a very real disconnect between the branding and the overall look of the box that the tea comes in, and then the 'primary' packaging which is the actual brown baggies that the teas themselves come in. I wish the box was more 'artisan' looking than the baggies, instead of being that clinical white. It's too corporate looking, when I think Teami would benefit most from staying with that 'Whole Foods' look of their primary packaging. Am I over-analyzing this Teami Blends packaging? Absolutely. But I'm Fit Life Allie gosh-dangit! This is what I do. In terms of typography and fonts, I like how TeaMi uses the contrasting thin and bold fonts in their logo and branding. Or do I? I'm actually a little bit less sure of my original statement now that I'm having a closer look at it. You know what? No. No I don't like their use of varying font widths. It's too 'vitamin water'-y. It's ugly. But to turn it around and give Teami some credit- I think that their logos on the individual tea bags with the colorful little Teami tea cup logos is quite attractive. 
Does Teami Blends Skinny Tea Review Summary
Does Teami Blends Skinny Tea Flavor Grade: 7.0

Does Teami Blends Skinny Tea Performance Grade: 8.0

Does Teami Blends Skinny Tea Formula Grade: 8.0

Does Teami Blends Skinny Tea Packaging Grade: 8.0

Does Teami Blends Skinny Tea Value Grade: 7.0
Another teatox, another 'C' for a grade. Here's the scoop people. It's like I said before. ALL tea is going to suppress appetite for a little while, and give you some energy and weight loss since you're going to reduce the water-weight via urination. Do you need to spend a dollar per serving to get these benefits? No. Buy some CHEAP green tea from your grocery store, make some big old gallon tankards, and keep them in your fridge all week. There. I just saved you $37. You're welcome!* (Brat Emoji here). LOl. Later peeps thanks for reading my Teami Blends Skinny Tea Review.
Does Teami Blends Skinny Tea Final Review Score: 7.2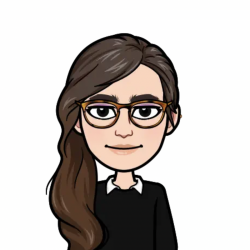 Latest posts by Allie Lewis
(see all)