Monday Monday hello again I haven't really missed you. But what I have missed over the weekend is a good old-fashioned Fit Life Allie protein powder review. But luckily for me I stumbled upon a perfect candidate for today's review- and that is the Syntrax Nectar Protein. Nectar comes in a wide variety of flavors, of which I had the chance to try. So the first thing we'll cover in this review, after I ramble about a few pointless things regarding my weekend. But yes, the first thing we'll get at in this Nectar protein review is of course dealing with the flavor. I mean, flavor is the most important thing when it comes to protein powders anyways. And lucky for us, Nectar comes in some really tasty ones. After we talk flavor, we're going to talk about the formulation of Syntrax Nectar. Is Nectar protein actually healthy? What's in it? Is it worth the 30 bucks? These are all things I'll help you discover. The last thing you probably are just dying to know is what I personally think of the packaging. And lucky for you, that's something I'm also going to flush out in great detail. Sound good? Good. Let's begin our super fun Syntrax Nectar protein review.
Syntrax. What. A name. I don't know if I'm just becoming more judgmental or if these company names are just getting worse and worse. I mean. Chike shakes were the last protein shakes to go under the Fit Life Allie microscope. And that might be like the WORST name I've ever even heard for a sports supplement. Gnarly Nutrition is another company that I think suffers from a really poor branding and naming situation. But. I don't mean to focus on it. But I kind of do, because names mean a lot. Branding means a lot. Especially in the superficial supplement industry where all these products are really the same at the end of the day. Ok, so the name stinks. But that doesn't come anywhere near the level of importance as the next element of Syntrax Nectar that I want to talk about- the TASTE. 
What's the Best Flavor of Syntrax Nectar Protein? 
I had the chance to sample four wonderfully weird flavors of Syntrax Nectar, and I'll share my thoughts on each of them. The thing to keep in mind is that I have yet to try a handful of them, including the more traditional flavors such as vanilla torte, that might actually be better than the ones that I did try. But keep this in mind- the flavors of Syntrax seem like they are all pretty decent. So I doubt you can go wrong. Well. Footnote that. I didn't like the apple one at ALL. I'll start with that one since I liked it least, and flow towards the one that I liked best. Best for last, right? Ok. So. 
The APPLE flavor of Syntrax Nectar, or the 'Apple Ecstasy' as they call it, had wayyy too much 'Jolly Rancher' flavor to it. It just was not good in my opinion. I prefer something that's much more of a straight up, natural apple. But natural isn't really an adjective I'm going to use very much in this Syntrax Nectar review. All the flavors had that sort of artificial taste, which I'm used to, but I don't think it suited the apple well. This flavor just seemed very 'thin' to me. Not enough character. 
The Crystal Sky flavor of Syntrax Whey protein was good. I was not expecting to like this flavor very much at all, since I do usually prefer a more savory 'dessert' flavor for my protein powders (ie chocolate brownie, cinnamon roll, etc), but this fruity flavor did have really good balance of sweet and fruity while at the same time a degree of creaminess that one would come to expect from a high quality protein powder. I give it a 9/10. 
The Twisted Cherry was a big surprise for me. I expected to literally not like this protein powder very much at all. Cherry could be, like, my least favorite supplement flavor (eh, except apple). But I really am not down with Cherry. I thought this was a good cherry though. Almost like a cherry pie flavor instead of a medicine flavor. It's good! 
The best flavor of Syntrax Nectar, though, is the WILD GRAPE. And I know. Believe me I know. It does not sound good. Actually very few of these protein flavors sounded that good to me. (Especially the Lemon Tea flavor- yuck!), but even that one I might have to try. Because the grape legit rocked my world. It tastes like actual fresh grapes mixed into vanilla ice cream mixed into a purple rain dreamworld performance by Prince on your taste buds. Whatever that means. Lol. Just trust me though. Grape is best. 9.5/10 for this flavor. 
Is the Syntrax Nectar Formula any Good? 
The formulation of protein powders are really similar, especially with straight up whey formulas, which this is. They usually are, well, just whey protein sitting alongside a slew of flavoring and preserving ingredients. This protein is no different. Here are all the ingredients in Syntrax Whey protein isolate (milk):
citric acid, natural and artificial flavors, soy lecithin, gardenia fruit juice powder, acesulfame-K, sucralose. Promina brand; ultrafiltered and undenatured; includes beta lactoglobulin, alpha lactoalbumin, glycomacropeptides, immunoglobulin, b.s. albumin, protease peptone, lactoferrin, lactoperoxidase.
So the only confusing thing to me in this formula is the 'gardenia fruit juice powder'. I literally don't know what that means. If that is real fruit juice powder you would expect there to be SOME quantity of sugar in this formula…but on the supplement facts it literally says zero for the sugars. Which I just don't understand. But everything else I do understand. Quite well. You have your basic whey protein isolate- dairy based, and then all sorts of sweeteners and flavoring agents. 
The 'Promina blend' of digestive additives are a curious inclusion in this formulation but I think they are probably a good add-in. 
In terms of macros, you have a very standard composition of carbs, fats, proteins, and calories. Here they are: 
Calories: 25

Fat: 0 

Carbs: 0 

Protein: 6g
Wait. What? Why is everything so low? Here's why: they list the serving size at just 1/4 scoop, meaning you get TONS of servings from each jar. I think the point here is that, well, Syntrax Nectar is not really a sports nutrition product for athletes who need like 20 grams of protein per serving. This protein is just for regular people just trying to boost their protein for the day. Syntrax Nectar is really an interesting protein product all around. That's a statement that also applies to the package design 1000 percent. 
Syntrax Nectar Protein Packaging Grade: 8.7
I think the weirdness within is echoed in the exterior packaging of this protein supplement. The best part about this product is probably the name 'Nectar'. I know I ragged on the company name 'Syntrax' earlier in the review (and rightfully so, let's face it), but then the actual product name is pretty great. Syntrax's protein product name 'Nectar' is good because the word 'nectar' is one you usually associate with fruit anyways. Fruit has nectar in it I think. So you almost feel like you're drinking the nectar of a fruit when you drink this protein drink. The name is big and bold like it should be. The flavors each have a slightly different color and graphics package, which is cool. The fuzzy Navel (peach) flavor, which I sadly didn't get to try, for example, has an orange/pink layout with delicious looking peaches slathered across the label. The graphics are framed by purple and blue. 
I think overall it's a sort of design that, well, probably won't win any awards. But it looks really great overall. It just matches. i think it's good design because it's logical design. Quirky and not taking itself too seriously. And the name Nectar is really really good. 
Syntrax Nectar Protein Review Summary:
Syntrax Nectar Protein Flavor Grade: 8.9

Syntrax Nectar Protein Formula Grade: 8.7

Syntrax Nectar Protein Packaging Grade: 8.7

Syntrax Nectar Protein Value Grade: 8.8
It's not the highest quality protein on the market. It's just a basic whey with splenda product. It's, yano. Whatevs. If you just want something cheap and simple and easy, Syntrax Protein might be the right play for you!* 
Syntrax Nectar Protein Final Review Score: 8.8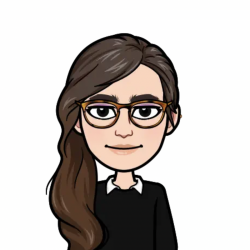 Latest posts by Allie Lewis
(see all)