I'll admit this is a strange time to write a Square Bar Review. You know that moment when it's now or never and it's either you are going to do something or you aren't? I do. And I think you do to. And now the deal is that I'm sitting here before a big phone call interview and what am I going to do in these 45 minutes. Am I going to prepare more for the interview? No. I'm going to write my Square Organics protein bar review. And you're going to like it. No. You are going to LOVE it. Because I write the best most interesting and informative protein bars in the entire world. Well. Actually I don't think I do YET. But I haven't reviewed THAT many protein bars on the blog. Only a few dozen. But I can tell you, you are going to get the info that you need from this review. I'll tell you what the best flavor of Square bar is, and also if Square bars are actually healthy or not. The final criteria for judgement is packaging so you know I'll do a fun visual run-down of these bars. If that's what you are interested in learning about today (which it is), then put your reading glasses on and let's get this Square Organic Protein bar review started!
Square bars seem to be everywhere these days. And by everywhere I mean in the middle of my Instagram newsfeed. Square bar seems to do a good job at getting their bars into the hands of the important people in the fitness world, including, but not limited to, all those Kayla Itsines BBG girls. I can't believe how MANY of those girls there are, and how all of them seem to eat Square bars. Like. Clearly they must be really good. Or the other option is just that Square Bar just had the resources to get their Square bars into their hands somehow. I think they must just send them free Square bars because it's literally like every single time I open Instagram I see a Square bar. But. Anyways. That's how I (and probably you) became aware of the Square. I bit the bullet and bought myself a variety pack of Square bars so that I could see for myself how good (or not that good), they are. Here are my thoughts on taste first: 
What's the Best flavor of Square Bar? 
I did something very similar to this in my Buff Bake Protein nut butter review. What I did was take like ALL the flavors, sit my butt down, and try each one and give my honest thoughts on what my taste buds told me. In case you forgot, the white chocolate peanut butter is the best flavor of Buff Bake.
But I was SUPER excited to get my little variety box from Square Bar. My box included 4 Chocolate Crunch bars, 4 Coconut flavored Square bars, and 4 of the Mint square bars. And if you want to know what the best flavor of Square bar is- it's actually none of those three. Lol. 
Uhh. What the heck? Let me explain. 
So these three are all pretty good. The chocolate has really nice authentic cocoa taste. The coconut is good and coco-nutty, but maybe a little too sweet for me. And last but not least the mint is, eh, well maybe it is the least. I just don't like chocolate mint overall as a flavor.
But the best Square Bar flavor is actually the chocolate coated peanut butter flavor. I had the pleasure of sampling that flavor at Whole Foods the other day, and I have to say I was so incredibly blown away. Like actually though. It was so windy I thought I might actually blow away. LOL. The sampling woman was also super nice to me and gave me a second bite of it to try. And by bite I mean like the half of the bar! Square bar is awesome. That's something else not related to the flavor but they just seem like a really good company. From their Instagram comments to their sampling folks- I can tell they just do it 'right'. They make me happy. 
But to sum up flavors- here is how I would rank the four flavors of Square bar that I have tried: 
Chocolate Peanut Butter

Coconut 

Chocolate Crunch

Mint Chocolate
As a WHOLE, the flavor is pretty good. So you know relative to it's own flavors, chocolate peanut butter is the best, but what about in the big picture? How does Square Bar compare to Quest Bar? Or to Grendade's new 'Carb Killa' bar, which was the last protein bar review that I did. 
Square vs Quest Bar: 
I think the victor here on TASTE has to be Quest. Square bar uses brown rice protein which always has that sort of sandy, earthy flavor. But in terms of nutrition, that is a whole other story. It depends whether you care more about sugar or artificial flavorings. I personally would rather just eat the Quest bar because the macros are better. But let's talk about Square Bar nutrition facts for a hot second. 
Square Bar Formula Grade: 8.0
The calories are just over 200 to start with. That's about average for the protein bar industry. The Saturated fat is higher in many of them because of the chocolate and coconut are naturally including high amounts of saturated fat. If you are fat-phobic, this is probably a big turn off for you. The other turn of, and the bigger turn-off for me personally is the ratio of sugar to protein. A protein bar should not have more sugar than protein. I'm sorry. But not really. I'm just sick of companies trying to sell stuff that's 'healthy' when in actuality they're just selling you a candy bar. I think Square Bar walks that very fine line between what's 'natural' and 'healthy' and good for athletes, and straight up indulgent snacking. I mean. 13 grams of sugar and 6 grams of saturated fat is getting into actual cookie figures. And I can get that amount of protein from a glass of milk. So why not just have a good old-fashioned cookie and milk? 
I know I'm more of a pessimist in my protein bar reviews so I do apologize for that, but again not really, because I think we should all get very real about what's a protein bar and what's a candy bar. Square Bar is right on that edge. I give them an 8 out of 10. That's an 80 on your quiz. One point lower and Mom's going to yell at you. And by Mom I mean Dad. Like I said. Right on the edge. Let's talk packaging. 
Square Bar Packaging Grade: 8.9
If the Square bar formulation is sort of borderline, here's the part that is not borderline- the packaging. While I'm not head over heels in love with the package design of Square Bar, I think the design is effective. Often times the simple designs are the ones that end up being most effective, and I think that's what Squarebar is. It's uses one standard color for the background of each flavor, and then has the company logo plastered across the front. Non-GMO project verification, Gluten Free, and Organic badges lie across the bottom panel, celebrating the Square Bars numerous accolades (as if it's a trophy horse or something lol).
It's a good design. I think these bars could benefit from something more graphical in nature than just the simple text, but all in all it's good work. I'm honestly not even sure what sort of graphics they would put on these bars since there's nothing that distinct about them. They are just sort of plain. I think that might even be my biggest knock on square bars overall. They just lack that certain something. That bit of pizzazz that would set them apart. Being square isn't enough. Let's wrap up this Square Bar review. 
Square Bar Review Summary
Square Bar Flavor Grade: 8.5

Square Bar Formula Grade: 8.0

Square Bar Packaging Grade: 8.9

Square Bar Value Grade: 8.4
So. Square Bars are sort of an odd creature. They have too much sugar and not enough protein for me to really get behind them. I give them props for making it 'all natural', but at the end of the day I'm not ok with the macros, so it's hard for me to give them the double thumbs up. They do taste good, and the packaging is quite nice. If you've never tried Square Organics protein bars give them a try and see if you agree with my review.*
Square Bar Final Score: 8.4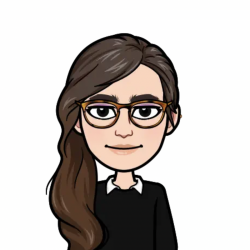 Latest posts by Allie Lewis
(see all)