Transparent Labs Physique Series Fat Burner reviews are easy to find as this up-and-coming company seems to have a very sound internet team managing the online review game. But I figured as Fit Life Allie I might as well get my hands on some and throw my hat in the ring with my second Transparent Labs review. I've been taking the Physique Series Fat Burner for the last two weeks and in this review I'm going to talk about what it means to me. I will tell you if it works, what's in it, and heck I'm even going to write an entire paragraph on how I feel about the Transparent Labs Physique Series Fat Burner packaging. Not too many supplement review sites will go to THAT amount of detail. I can promise you that. I can also promise you that no other supplement reviewer is going to be as fun, funny, or vibrant as I am. That's because I'm Fit Life Allie and I love this stuff. Stuff meaning my hundreds of reviews. I think I'm actually getting super close to doing my one hundredth fat burner review, which is pretty exceptional. But enough of this meaningless chatter about me. It's time to talk about Transparent Labs' fat loss supplement- the Physique Series Fat Burner. Awful name, let's face it. But does it work?
I'm going to spare you most of the chatter about the focus brand of today's brand because the odds are that you already know all about them. If you do any sort of brand or product research, Transparent has probably surfaced. This is a company that focuses it's marketing on the fact that they don't use any proprietary blends. I mean. I get it, it's cool. But not TOO many brands use blended formulas anymore. So I can't really stand here and sing the praises of Transparent Labs from that standpoint. It's just not THAT noble anymore. But. It is appreciated. Let's talk about the product performance-wise though. How does it stack up to the competition? And is it as good as it's pre workout sister product, the Pre Series Lean Pre Workout? Let me tell you. 
Does Transparent Labs Physique Series Fat Burner Work? 
I've been keeping a little 'mini-log' of this fat burner ever since I started taking it in early April, and the time has come for me to see if I accidentally deleted all of it. Anddd. Nope. I found it ok. Copy, paste, and poof. Here we are! Here are my thoughts on the Physique Series fat burner through the lens of a 5'9" semi-fit girl that was at about 128 pounds and 17 percent body fat when she started. Whoa. It's weird talking about yourself in the third person. But I think everyone should do it at least a few times. The things that I liked about this fat burner are very apparent, as are the things that I didn't like. But. You'll see. Here's my log: 
DAY 1: First impressions- this fat burner is NOT anything like some of the more extreme stimulant-focused fat burners that seem to have found me over the last few months. Most recently I reviewed Inspired Nutraceuticals KOR fat burner and, well, it was awesome, but just really WAY too much for my body. Same went for True Grit Thermo. With those products you were literally jolted to life by a surge of big-time stimulant energy. That doesn't happen with Transparent Labs Physique Series Fat Burner. I do feel a little bit of stimulants but nothing like some of the others. Excited to see if I can get some real results over the next two weeks!
DAY 7: Ok so I wanted to hold off until I had a full week of experience under my belt with this fat burner from Transparent Labs. And now I have it. So what has happened? I THINK that this product has taken a little bit of effect in my appearance, most notably in my thighs, which I was not expecting. I think that sort of 'outer sweep' is much more clearly defined than usual, and also my BF said, in the kindest way possible that I had less cellulite seen in that area. I haven't seen much of a difference in any other area other area but I will continue to monitor. 
DAY 12: I don't have a ton of new info to relate. I have been taking Physique Series fat burner twice per day as directed, but I am going to ramp up my doses to three servings per day to see if I can get some 'finishing touches' on the progress I've seen on my thighs. 
DAY 16: Ok so I gave Transparent Labs Physique Series Fat Burner two 'bonus days' to work it's magic on me. The magic that I've seen thus far as not been all THAT dramatic but like I mentioned first about a week ago, I have seen some more leanness in my legs, specifically my thighs. I think by upping my dosage I have extended my results down the leg to my calves as well, which is nice to see. Overall, I think Transparent Labs fat burner works!
Strangely, I do like this product and think that it DOES work. For me, oddly, it seemed to be very targeted on my LEGS, and didn't really have much of an impact on my upper body. But I'd say if you are trying to lose some lower body fat, this one might work the same way for that it has for me and really cause some results in that area. Let's talk now about the ingredients in the Physique Series Fat Burner. 
Transparent Labs Physique Series Fat Burner Formula Grade: 9.0
Transparent does hold their formulation team to a really nice high standard when it comes to deciding on the actual formulations of the products. I love how the ingredient combinations are very precise and made with careful precision. I know I sound ridiculous raving about the formulation as if it were some kind of living breathing thing. But really! Look at this fat burner from a formulation standpoint. It's gorgeous. The product has a great combination of ingredients. You don't find a fat burner with this amount of thought behind it very often, so when I DO find them, I'm always sure to be very complimentary of them. Here is the list of Physique Series fat burner ingredients: 
Forslean

Green Tea

5-HTP

L-Tyrosine

L-Theanine

Caffeine Anhydrous

White Willow

Cayenne Pepper

White Willow

Synephrine 
The highlights for me are really two things in this list- number one is sitting right at the very top, where you would expect. Yep. The branded coleus forskohlii. This ingredient has been used in sports supplements since the dawn of time (ie since the early '00s), so I'm pretty stoked to see it in this product. It basically activates the body to use fat as fuel and is a really powerful body composition enhancer overall. 
The other thing that I love about this Transparent Labs fat burner formula is the 5-HTP. Most times this ingredient is used in endocrine system rehab products to help you reset from a bunch of damage you may have caused with drugs or caffeine. Or both. Lol. But I like that they put it in here to create a sort of buffer from the other active ingredients in the product that are potentially going to elevate your cortisol and stress levels. 
Other than those two highlight ingredients the rest of the formula is just rocks solid with effective (and transparent) doses of some of the all time favorite fat loss ingredients like green tea and synephrine. It's a good formulation. 
Transparent Labs Physique Series Fat Burner Packaging Grade: 7.0
Yikes. And here's where unfortunately the fun ends. I feel like the entire last two weeks' worth of my supplement reviews have just been a comedy show when it comes to supplement packaging. I mean. Let's just wheel this one right out there to center stage to poke fun at as well. Look at this stuff! It looks, just, terrible. The white on white with blue is almost identical to the Momentum Nutrition products that I reviewed earlier in the week. Guys. I UNDERSTAND the desire to convey purity and 'clean' in your products. But can't we do it in a way that doesn't look this ugly? Transparent Labs takes boring to the next level in their branding. And I know boring is good when it comes to the formula, but I think by using these plane-jane colors they just put themselves in the 'PC' corner, when the other guys like SLAP Nutrition are in the 'MAC' corner. It's like the commercials with the guy from Dodgeball is the Mac and then that old dumpy guy in the suit is the guy representing PC. Physique Series is the 'PC' of fat burning products. Hey. There's my title! 
Transparent Labs Physique Series Fat Burner Review Summary
Transparent Labs Physique Series Fat Burner Performance Grade: 8.9

Transparent Labs Physique Series Fat Burner Formula Grade: 9.0

Transparent Labs Physique Series Fat Burner Packaging Grade: 7.0

Transparent Labs Physique Series Fat Burner Value Grade: 9.0
I think Transparent may end up being one of our top fat burners of 2016 just because it has such as great combination of performance, value, formulation, and, well, not packaging but that's ok. If it had worked a TINY bit better on my upper body in terms of fat loss you may have been reading about how Transparent Labs Physique Series Fat Burner is our TOP fat burner. But either way it's just a great, highly recommended product. Nice job Transparent Labs!*
Transparent Labs Physique Series Fat Burner Final Review Score: 9.1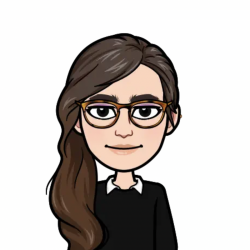 Latest posts by Allie Lewis
(see all)