Inspired Nutraceuticals KOR is one of the strongest fat burners I've tried this year, and in this review I'm going to try and help you decide if it's the right product for you. I'll be my usual fun and entertaining self, and I'll go into some really good detail about this Lipolytic Ignitor. What even is a Lipolytic Ignitor in the first place? I'll try to answer that for you first and foremost, and I'll talk a bit about how I found this cool little brand and where I think it's headed. After we talk about the brand and why I like them so much, I'm going to share my two week log which will give you the most important information you're here to know, which is, does KOR Lipolytic Ignitor work? Does it help you burn fat? That's easily the most important aspect of this review so I'll spend a great amount of time flushing that out for you. Once I do that, I'll tell you what's in Inspired Nutraceuticals KOR, and also what my thoughts are on the packaging. Sound like a plan? Yeahh I thought so. Let's jump right in.
I first found Inspired Nutraceuticals on Instagram, where I now spend roughly 50% of my entire life. I wish I was kidding. But seriously I find myself like, standing in line at Whole Foods and every spare second I have, I find myself just on my phone swiping away and double-tapping away, and commenting away. Just kidding I don't comment hardly ever. But I definitely spend a ton of time on there. And of course that's how I did find this product. I forget who posted it, but it caught my eye to the point where I knew I had to try it. This is the second Inspired product that I'm reviewing- with their fat burning drink 'ember' being the first one. Lucky for me, it was my birthday two weeks ago, so I easily convinced bae to buy me some KOR Lipolytic Ignitor. Holy cow that's an annoying word to spell. Lipolytic. But essentially Lipolytic must mean fat loss. Or something. Let me tell you if they named the product appropriately. DID I LOSE FAT OR NOT? Lol. Here goes: 
Does Inspired Nutraceuticals KOR Lipolytic Work? 
Ok so before I share my mini-log I should say that fat burners have really been letting me down recently. I feel like they either do NOTHING for me (i.e. like the BioTrust Leptiburn crap that I reviewed back in March, or they are just wayy too hardcore for me- like the 213 fat burner and that weird Finaflex PX one too. They were just so overloaded with stimulants that I felt like a cocaine addict while taking it. Just way too much. But let me tell you how Inspired Nutraceuticals KOR performed worked out for me. Here are my daily musings (sporadic) from the past two weeks: 
DAY 1: Ok I usually don't do posts on day 1, but I can already tell that this fat burner is doing SOMETHING. Of course I don't look any different but I can tell you 100% that your energy and focus get SERIOUSLY pumped up when you take this fat burner. Interested to see if there are real fat loss benefits to go along with it. 
DAY 6: I waited almost until the end of the first week to post this because I had to wait and see if what I was seeing was real or just sort of a temporary thing that I was seeing. But really what seems to be happening is that I'm starting to get a little bit of a thinner and sleeker appearance in ALL areas. Some of these products help me in some areas and not others, but I really think the Lipolytic Ignitor is helping me progress in all areas, which is cool. More to come next week I'm tired. 
DAY 13: Ok so here we are almost done the trial and really the biggest thing you guys have to know is that this fat burner from Inspired Nutra will absolutely give you wild energy and focus. It's almost to the point where it crosses into that category of 'this CAN'T be healthy'. At first I thought it was cool and then after these past two weeks have gone by, each day when I take my dose of KOR Lipolytic Ignitor I say to myself, 'wow this is awesome, but really it's going to SUCK to come off it now!'. But that's just that nature of anything that works I suppose. You just have to accept that if you want anything that works you are going to have to come off it at some point and just really know that coming off KOR is going to really not be a good time. 
In summary, Inspired Nutraceuticals KOR 'works' in the sense that you will get a slightly leaner, more toned body. Is it the best fat burner that I've found in terms of fat loss? No. Not by a long shot. But it might be in that nice sweet spot of giving crazy focus and mental energy without giving jitters. Like I said, the only 'side effect' is going to be trying to STOP taking it. I'm serious. If you have an addictive personality, this one just is not for you. Stick to something more mild. But yeah that's my take on if Inspired Nutraceuticals KOR Lipolytic works. Let's take a peek at the ingredients. 
Inspired Nutraceuticals KOR Formula Grade: 8.5
I will give KOR an 8.4 on the performance side of things even if it wasn't the strongest in terms of pure weight loss. The formula supports my hypothesis on this product that it's way more of a mental / cognitive supplement than anything. You can see what I mean by glancing at the ingredients: 
Higenamine
Octopamine
Cocoa Seed
Theobromine
Sulbutiamine 
Dicaffeine Malate
Theacrine
Synephrine
Yikes! So now that I'm taking a closer look, I'm actually sort of taken aback by how, er, intense this supplement facts panel is. KOR definitely gave me the feeling that it was a hardcore product, but at no point am I ever going to tell you that this fat burner is something it isn't. I give it to you straight. This fat burner contains some of the cutting-edge nootropics that quite honestly are likely to be on their way to the FDA banned substance list in the next 90 days. Sulbutiamine and Theacrine are both ingredients that you probably don't want to ingest on a daily basis. Call me a prude. Call me a granny. Whatever. Just do some research on those two and make your own decision. There's a reason why the bigger more responsible companies don't use them consistently. But yeah. Those are my thoughts on Inspired KOR fat burner from a formulation standpoint. 
Inspired Nutraceuticals KOR Fat Burner Packaging Grade: 9.0
Here is where Inspired Nutraceuticals sets themselves apart. If you read my Inspired ember review, you know I'm a real fan of the way Inspired designs their products. They have a style that is distinctive and totally their own. It's something where…let's see…so if you read a lot of my reviews, take my ieatprotein protein coffee review from yesterday- that packaging was 'solid' according to probably 90% of the people in the world. But for me, it was just not good enough. There needs to be something in supplement packaging that makes you stand back and say 'wow'. And that's what I haven't been able to find in like 95% of these products that I review. But KOR is different. They use a really lovely sort of 'fire' gradient that let's you know that this is a fat burning product that is going to be a real Lipolytic Ignitor– meaning it's going to ramp up your metabolism and turn your body into fat loss mode. I think the dark packaging is the right decision for Inspired because it makes the orange and yellow and red colors pop out a bit more. The fonts used are contextually appropriate for the product, and the main 'KOR' words are also really handsome. The last touch that I appreciate are the 'ghosted' Inspired logos in the background. They create a nice subtile background for the graphics in front. Nicely done, Inspired Nutraceuticals. 
Inspired Nutraceuticals KOR Lipolytic Review Summary
Inspired Nutraceuticals KOR Performance Grade: 9.0

Inspired Nutraceuticals KOR Formula Grade: 9.0

Inspired Nutraceuticals KOR Packaging Grade: 9.0

Inspired Nutraceuticals KOR Value Grade: 8.7
So here's the deal. Inspired Nutraceuticals is just never going to be the cheapest brand out there. They're basically one of the edgier small supplement companies out there. If you want a serious mental and energy boost, KOR is probably going to be up your ally. If you're more of a conservative supplement user, you might take a pass on KOR.*
Inspired Nutraceuticals KOR Final Review Score: 9.0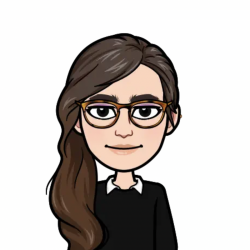 Latest posts by Allie Lewis
(see all)