Today I am going to share my Truwomen Plant-fueled Protein Bar Reviews with you. I reviewed their powder a few days ago and now I have finally had the chance to try my Truwomen bars as well. In this Truwomen bar review we'll talk about both flavors that I tried and also go over what the best flavor is. I will spend plenty of time talking about flavor but I also want to take a little time telling you about the ingredients, the packaging, and even a little bit about my love life. Lol did I catch you off guard there? Probably. You will learn that my reviewing style is rather informal. So I hope that is okay by you! Sigh. This is going to be a long one I can tell. Quick let's start talking about these Truwomen bars before I lose by train of thought. Okay. Let's do it.
Truwomen is a brand new direct to Amazon company that seems to be off to a really good start.
EDIT: Read this ENTIRE review with a grain of salt. This Tru Woman brand is founded by none other than Brad Pyatt– A supplement industry crook who has been cited in more than one criminal cases. So. Here we have a guy pulling the wool over the eyes of women with pink labels and fun names. And to think I was almost FOOLED by this! Hilarious!! But it's 100% truth. But enjoy the review. It IS a good product, but as with Lenny & Larry's, which is another 'fun' brand run by a sketch-ball, you should really second guess these Tru Woman bars. I highly doubt that the ingredients and nutritionals are being represented accurately. 
And it's really not that surprising to me now after trying out their protein bars. I think their protein powder is OKAY, (which you can learn more about from reading my Truwomen protein powder review), but I think these bars are actually pretty good. Here's why: 
FLAVORS
The Truwomen bar comes in four vegan flavors. There are Oh Oh Cookie Dough, Daydreaming About Donuts, Smother Fudger Peanut Butter, and Zamn Good Zesty Lemon. I actually only picked out two of the Truwomen bars to try initially because my boyfriend wants us to go to Costa Rica in the Fall so I have to SAVE UP. Lol. But yeah I tried the donut one and the cookie dough one. I'll tell you my thoughts on each.
Daydreaming About Donuts: This flavor was actually really good- surprisingly so. There's this outer glaze that literally tastes like a donut and is the best thing I've ever had on a vegan protein bar. I mean. I've reviewed like hundreds of protein bars at this point and I can safely say that this one is up there with the best. It's much better than those Vega Sport protein bars that I had a few weeks ago. This Truwomen donut flavor has texture sort of similar to the ionic RX bar, but a little less chewy. The core doesn't have quite as much donut flavor as that glaze but the net flavor is really quite good. I don't think that if you closed your eyes and were given a taste that you would necessarily say 'oh that tastes like a donut' but again, I think it's about as good as you can get with a vegan bar. 
Oh Oh Cookie Dough: The second flavor of Truwomen bar that I tried was the the Cookie Dough. This flavor has a similar sweetness level and texture, but tastes much less like it's advertised flavor. In my opinion this bar tastes just like straight up chocolate with a very cashew-y core. I actually would say that the predominant flavor in this one is cashew. And chocolate. So like a chewy cashew chocolate. Of course that doesn't sound quite as glamorous as 'Oh Oh Cookie Dough' so I don't blame Truwomen for naming it a little more fancily. But. Yeah don't expect a mouthful of Tollhouse cookie dough lol. 
Overall though I was actually really impressed with these bars from a flavor perspective. Especially since they are all-natural and vegan. The Daydreaming of Donut is the best flavor of Truwomen bar so far, but I'm gong to have to try the other two flavors and let you know what I think of the other two. So far so good though!
TRUWOMEN INGREDIENTS 
The ingredients section can sometimes be a nightmare with these protein bars. I mean. You have so many different types and style of bar and many of them have a laundry list and kitchen sink of ingredients as preservatives and emulsifiers. It can get ugly, fast. 
But Truwomen has done a pretty great job of keeping their ingredients down to a reasonable amount, all the while keeping the allergen count down to a minimum as well. So the Truwomen bars are: 
Gluten Free
Vegan
Soy Free
Dairy Free
Sugar Alcohol Free
That's pretty darn impressive. I feel like I've been using that word a lot in this Truwomen Review. Impressive. But. Damn. I don't know how they got such good taste by using only a handful of ingredients. It's insane! Speaking of ingredients let's see what they did use in here: 
Ingredients: Cassava Flour, Brown Rice Concentrate, Peanut Butter, Cane Sugar, Palm Oil, Cocoa Powder, Peanut Flour, Sea Salt, Sunflower Oil, Sunflower Lecithin 
NOTES: That's just crazy. Ten ingredients for a protein bar is essentially nothing. It makes me much more likely to buy them because I know exactly what I'm putting in my body. The one thing I WILL call out Truwomen on is using the palm oil. Palm oil can be actually terrible for our planet because of the way it's harvested, and so I always look for a 'sustainably-harvested' palm-kernel oil callout, which I don't see here. 
TRUWOMEN BAR MACROS: 
The final element to the ingredients section in my Truwomen review is to look at the overall calories and various nutritional statistics per bar. So why don't I list these out for you and then share my notes on them: 
Per Bar:
Calories 190
Total Fat 9g
Saturated Fat 3.5g
Sodium 75mg
Total Carbohydrate 24g
Dietary Fiber 2g
Total Sugars 8g
Includes 6g added sugars
Protein 12g
NOTES: So. The Truwomen macros are OKAY to me but not great. What jumps out first is that the sugars are a little high at 8 grams per serving. It's one thing if they are naturally included in the ingredients but they have 6 grams of straight up added sugar- which I don't love. The other thing to call out is that the protein isn't terribly high at 12 grams. I think that for me, a protein bar should have at least 15 grams to give me adequate energy. 12 is a little bit low. 
To summarize my thoughts on the Truwomen bar from a formula and ingredient perspective… I do think there is some room for improvement, however, I think relative to some other protein bars they have chosen to trade simplicity and cleanliness for 'macro perfection'. So folks who are picky about allergens and ingredients will probably really enjoy this bar whereas folks who are more macro-focused will do better with an alternative option. I'll give it an 8.4/10 on formula though. It's not bad. Let's move to packaging. 
TRUWOMEN PACKAGING
I called out Truwomen for being a little cheap and low-quality with their protein powder packaging, but what hurt them on powder packaging I think really helps them with bar packaging. Here's what I mean: 
On their powdered tubs, the thinner shrink-wrap casing looked and felt super cheap and of low quality. 
On these Truwomen Plant-Fueled Bars, I think the colorful thin packaging wrappers actually really work out for them. 
The Donut Wrapper is a brilliant shade of pink, white the Cookie Dough wrapper is a fun shade of green. Each bar has a complementary color filling the background on the back. 
The best part about Truwomen's packaging is the large flavor graphic on the front side of each. It really let's you know what flavor you are about to eat, and, not to keep knocking the taste because it IS pretty good, but it IS in their best interest to try to convince your brain subconsciously of what flavor is coming. Because they don't taste explicitly like what Truwomen says they do. Lol. 
But yeah this packaging is fun. Depending on what mood I'm in, the branding can come off a little snarky and phony. You know what I mean? Just too 'millenial' 'me me me'. It's really hard to articulate but I think you know what I'm talking about it. Like. Naming the flavors 'Daydreaming of Donut'. Yeah it's cute, but it's also that whole 'we're so cool aren't we' thing. 6 days out of 7 I'm like whatever it's cute but then sometimes I'm like 'oh get over yourself'. Anyways. The packaging IS really good and the boxes that they come in are super cool too. Really thick and high quality. 9/10 on packaging. Alright let's wrap this Truwomen bar review up. Get it. Wrap it. 
TRUWOMEN BAR REVIEW SUMMARY
The Truwomen bars really do taste good, but don't necessarily taste exactly like how they are described 
The Truwomen bars have really simple ingredients and are a vegans dream come true 
The Truwomen Plant-Fueled bars have vibrant, fun packaging that is really pretty nice to look at 
Hm. How to put this all together. Honestly I think you have to just take a look at your bank account and decided if you have room in your wallet to pay about 50% more than say, a box of Quest bars, in order to keep it Vegan and all-natural. For me, I know I'm getting much less protein in the Truwomen bar and paying a ton more so I probably wouldn't switch over to buying these regularly, but I do think they're a well-made, cleverly-marketed new vegan protein bar that is worth trying, for sure.*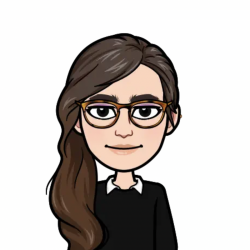 Latest posts by Allie Lewis
(see all)