You guys have been asking me for Truwomen Plant-Fueled Protein Powder Reviews for a few weeks now, and I am so glad to finally be able to deliver you the freshest, most in-depth review that you could ever ask for! I will review both Truwomen vegan protein flavors (the 'Va-va-Voom Vanilla', and the 'You're Mocha me Cocoa') and tell you exactly what is IN each product. Here's a big hint- there 'ain't much in here! The thing we'll go over last in the review is the packaging before we get to the really important part of the review, which is the end, where I'll assign  Truwomen a final score on their vegan protein creation. If you are ready to learn EVERYTHING about this Truwomen brand and product, than you are in the right place. You know I love writing these reviews and today will be a fun one. Let's begin.
Well, well, well. Here we are again. Another fresh crop of vegan proteins has been plopped onto my radar, and I am poised to take them all into account as I reflect on my very first BPW top ten Vegan proteins, which I published just a few weeks ago. Or was it months. You tell me I'm too lazy to look. Lol. 
But also, no sooner did I finish my review compilation then a new wave of vegan protein powders has come into sight. This one in particular has the look of something that is either very special, or a real piece of garbage. 
I say that because, well. Hm. How do I put this. You know what? Let's just get right into PACKAGING, and while I know that isn't what's going to cause you to buy or not buy Truwomen plant protein powder, it is something that had an immediate impact on my perception of their brand. Let me explain. 
Truwomen Packaging is Phony. 
Bold statement, I know. But. Tell me if you guys feel the same. Naming products 'va va voom vanilla', and 'you're mocha me cocoa' rub ME the wrong way. Not like they came to life and rubbed me. That would be creepy. 
But do you KNOW wha I MEAN? Like. Just name the product what it actually is. Can you romance it? Sure. Call it 'delicious vanilla' or 'creamy decadent vanilla' or better yet, call it what this one actually TASTES like which is cherry vanilla, but that's besides the point. 
The point is I'm sick of these vegan companies getting too cutesie with their packaging. I give some of them high marks when they are responsible and fun. Cute even. But this one is snarky to me. The packaging itself is very low quality and cheap, first of all. The shrink wrap is crooked and really a bad look. The jars are just ugly cheap plastic. 
But it's mostly the names and the snarky copy-writing on these Truwomen proteins that are, in my humble opinion, a mistake. For something I put in my body, I don't want to feel like some quirky millennial is putting this together. I want it to feel like a scientist made it using farm-fresh, carefully-selected ingredients. So for that reason I'm giving Truwomen a D on packaging. A big fat 'D' for trying too hard. And, well, we all knows what happens when we try too hard (at least I do. And Jon Alvaro from sophomore physics). Alas. All this complaining about optics can be forgiven if the product is of high quality and flavor. So why don't we look into that now. 
Truwomen formulas are SUPER basic. 
Truwomen proteins are among the more minimalist protein powders that I've tried. And real quick if you're looking for other VERY small ingredient-list products, here are a few that I can recall off the top of my head: 
So just like those proteins, this Truwomen Plant-Fueled protein product features very FEW total ingredients. In fact, the vanilla, er. Sorry. "Va va voom vanilla', includes only, get ready, SEVEN ingredients. That's not very many at all. I'll list them for you below. 
Truwomen Protein Ingredients: 
Pea Protein Isolate
Inulin 
Natural Flavors
Flaxseed Powder
Salt
Stevia 
Cherry Flavor 
So not very many, right? It is a basic recipe, for sure. The pea protein provides most of the quantity I can safely assume. It is interesting to note that Truwomen used only pea protein for their creation instead of using a combination of proteins (like Katy Hearn did with her new Alana Nu Protein). 
But yeah. I don't have an issue with this formulation really. It's nothing special but nothing is a turn-off either. Which isn't always the case, as we both know. Let's look at the macros really quickly. 
Truwomen Vegan Protein Calories & Macros: 
Per Serving: 
Calories 90
Total Fat 2g
Saturated Fat 0g 
Trans Fat 0g
Cholesterol 0mg
Sodium 250mg
Total Carbohydrate 7g
Dietary Fiber 5g
Total Sugars 1g
Protein 15g
NOTES: The macros are very clean, so there isn't a whole lot to muse at there. Sometimes I like to complain about the sodium but at 250mg it isn't out of control like some that I've seen. The calories are low. Protein is fine at 15 grams per serving. Yeah. I don't mind these macros. 
So to sum up the ingredients and macros, there isn't a lot to love or hate here. In fact there just isn't a lot, period. Not a lot of ingredients means not too too many places to go wrong, you know? Overall I'll give Truwomen a B minus on formulation. They didn't hurt themselves developing this product, but by the same logic they didn't butcher anything, either. Which means, the only thing that can save this Truwomen vegan protein and swing it into a thumbs UP in my book, instead of being neutral about it, is the TASTE…
What is the Best Flavor of Truwomen Protein? 
And more importantly, does Truwomen plant-fueled protein TASTE GOOD? That's what we need to figure out. I have figured it out. The answer is, duh-duh-duh (that's a drumroll, obviously), that Truwomen tastes almost exactly like all the other vegan proteins on the market. Lol. And sadly, you know exactly what I am talking about. There are some detectable flavors in the background. But when I drink this Truwomen protein shake, all I can taste is pea protein and stevia. That's not my favorite. I like tasting actual flavors. I like tasting bold, big, flavor. These two Truwomen proteins both fell flat for me. Let me go over each: 
Va Va Voom Vanilla: Okay you know I hate this name but also shouldn't it be 'va va VROOM' vanilla? Yeah. I think so. Those dullards didn't even get their snarky name right. Nor did they get this FLAVOR right because seriously all I taste is pea protein with this one. It's not nearly good enough to be one of my top vegan proteins. 
You're Mocha me Cocoa: This flavor is even worse than the vanilla, believe it or not. If you've ever had a REALLY watery, bad mocha cappuccino, than you would know what this Vegan protein flavor tastes like. If you had taken that protein powder and dumped some really low-end pea protein in it. Lol. That's harsh, but sadly it's how my tastebuds interpreted this one. It's no bueno. 
Overall I would say that the best flavor (and best is used only for descriptive necessity) of Truwomen protein is the 'va va voom vanilla'. But it is nothing special. I'll give it a B-minus on flavor, which is probably generous.. Let's wrap this Truwomen Vegan protein review up now. 
Truwomen Protein Powder Review Summary
– Truwomen protein does not taste very good. But if I must choose a favorite flavor, it is the vanilla 
– Truwomen protein packaging is cheaper than it looks online. And I don't like the cutesie naming 
– Truwomen protein formulas are okay. They are very basic, pea-protein blends with very little else to speak of
Overall, to be painfully blunt, Truwomen is not a very good representation of protein powder mastery. I would actually say no element of Truwomen impressed me to the point where the word mastery is an appropriate descriptor. I will give Truwomen protein a generous B minus. This is nothing special.*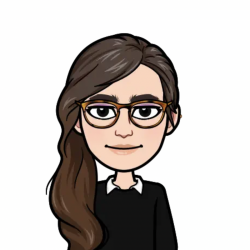 Latest posts by Allie Lewis
(see all)