Hey hey what do ya say it's time for another ROD or what I like to call my 'review of the day' which is kind of like a WOD or workout of the day except I do it with protein supplements like this Xendurance Protein Recovery Drink. As you may have guessed this crossfit- themed protein powder is one that came across my radar since I follow all the ripped crossfit chicks with those amazing rock-hard abs. In this Xendurance Protein review I am going to blow you away with intimate knowledge of this protein powder. We're going to discuss the protein supplement facts, the flavors, and of course the packaging to come up with a comprehensive analysis of one of the hottest protein powders on the market today. Ready to jump in? Of course you are. Let's begin.
Xendurance, like I said, is one of those protein powders that you really have to be looking for or else you might miss it. Unlike some of the more 'glitz and glam' sports nutrition companies like Women's Best or Protein World or those sort of 'fake' companies (because all their sponsored athletes are so fake) (ZING), Xendurance seems to have struck a really nice balance in who represents them. Some of the top crossfitters that I like to follow, like Camille Leblanc-Bazinet (@camillelbaz), Josh Bridges (@bridgesj3) and I think even Olympian Georganne Moline (@georganne400h) use this stuff and let's be real if it's good enough for those guys it is probably good enough for me right? That was my thought process anyways. So it didn't take me long to get my hands on two of Xendurance's most popular protein flavors, which, as you could probably guess, are the vanilla and chocolate flavors. Let's talk about each one and help you understand which is the best flavor of this Xendurance protein powder.
What does Xendurance Protein Taste Like? 
Good question. And I've got your answers. Xendurance protein tastes like, well, basically every other protein powder out there. I know. It's hard to say. I really sort of expected a company with all the sponsorship firepower to deliver in a BIG way on flavor, and the fact of the matter is that they really didn't. Now. I know that taste shouldn't be the prevailing and determining factor when judging a protein powder, but, look. I just can't help it. If you work your butt off to do 100 burpess and thrusters in 20 minutes you DESERVE to get a great tasting reward at the end.. know what I mean?! Of course you do. Because I KNOW a ton of you agree with me on that end. Let me talk about both of these flavors. 
What's the Best Flavor of Xendurance Protein?
Chocolate: The chocolate flavor is definitely the better of the two Xendurance flavors, thus making it the BEST flavor of Xendurance protein. I think I did like that it has a bit more 'bite' and a bit more just overall flavor than the vanilla. I wish the chocolate was just a tiny bit MORE 'Chocolatey' but again it is far superior to the vanilla which in my opinion was extremely bland. In terms of sweetness, I think both flavors of Xendurance Protein Recovery Drink could have benefited from some additional sweetness. And we'll get into that more when we talk about the ingredients. 
Vanilla: This flavor of Xendurance Protein is totally bland. It just is. There is some vanilla flavor but the overall tones are so plain and so similar to every other protein you've ever had that it made me sort of question why I paid $63 dollars for this stuff. Again, I WANTED to fall in love with the flavors of these protein powders but I just didn't. It's odd. There is just a disconnect between how awesome Xendurance does there branding and then the product itself. It's just another protein powder in terms of flavor. But. Who knows. Maybe the ingredients are SO good that it will knock my socks off and make me re-consider them as a real contender in my top protein powders list…
What's in Xendurance Protein? 
So flavor was a letdown. Let's call a spade a spade. It was a letdown. The formulation is the one thing that can possibly save face and make me fall for Xendurance the way that I wanted to. So romantic right? Let's see, here are the full list of ingredients in Xendurance Protein: 
Whey Protein Hydroslate
Whey Protein Isolate
Micellar Casein 
Calcium Caseinate
Cocoa Powder
Evaporated Cane Juice 
Calcium Lactacte
Magnesium Lactate
Natural & Artificial Flavor
Sodium Choloride
Silicon Dioxide
Cellulose Gum
Xanthan Gum
Carrageenan 
Potassium Chloride
Stevia Leaf Extract
Luo Han Guo Extract
Vitamin D (as cholecalciferol)
Vitamin B6 (Pyridoxine Hydrochloride)
Vitamin B12 (Cyanocobalamin)
SHEESH. Wasn't really expecting all those ingredients to be honest with you. I think this protien powder is marketed in a way that had me thinking it was going to be super 'clean' and 'naked' almost similar to a 'NAKED WHEY' or even that 'John's Killer Protein'. Turns out I was wrong. Quite wrong, in fact. Not only does Xendurance Protein contain some actual sugar, but it also includes synthetic vitamin powders as well as artificial flavors. Very interesting. Very interesting indeed. I actually question the logic of including B-Vitamins in a protein powder. I for one HATE when companies load up the product with excess B-vitamins. I think it elicits a negative response mentally due to how the brain uses B-vitamins to balance it's various chemicals, but that is a topic for another day. 
I think the formula in Xendurance protein is just fine in terms of the protein substrates and look I won't call Xendurance out for wanting it to taste good. 
What I WILL call them out on is that even using artificial flavors and a bunch of 'gums' they still could not achieve a flavor that I would consider a success. It just doesn't seem to make sense. But. Look. Flavor is subjective right? Maybe I'm wrong. (but I'm not so). Let's move on to packaging. 
Xendurance Packaging is Meh. 
I think that Xendurance protein has done some interesting things from a packaging standpoint. And by interesting I mean poor. And by poor I mean. Bad. Just bad. Like. I hate these stupid pouches. I really don't like them. How can they justify these darn standing bags? Sure it's probably cheaper for them to ship them but I have a deep hatred for these things. There is no way to get your scooper out of the Xendurance Protein bag and your hand in and out without getting powder all up in the sealing channel, and of course all over your wrist and arms as you dig around in this powder. I just don't love it. But the thing to also look at is just how boring the logo is. Not to mention there isn't a single color on the entire baggie. Like. What is this. I could've designed this! My little nephew could've designed this. Where's the energy and excitement? In my opinion they should try to capture some of the passion of competing in crossfit in their packaging. They definitely did not do that here. But. Hey. I guess they are doing something right. Let's get this review all polished up and in wraps. 
Xendurance Protein Review Summary 
Flavor: 7/10
Formula: 8.5/10
Packaging: 7.5/10
Value: 7./10
Final Score: 7.8/10
They say value is what it's all about right. Yes. I know I'm right. And I also know that this is a brand that should have the world in the palm of it's hand. Xendurance has everything in order to take over the supplement world. Except a good-tasting product.*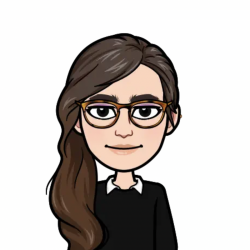 Latest posts by Allie Lewis
(see all)