NKD Nutrition reviews are tough to find since this little brand is so new. But I think you'll start to see more and more pop up as this little company starts their push towards legitimacy and relevancy in a super crowded sports supplement world. I have tried their Chocolate 'Less Naked Whey' Protein Powder and am super excited to share my thoughts. There is a good deal to discuss in this Nkd Nutrition Review. We'll spend a good amount of the review talking about the flavor. Does Naked Nutrition taste good? Does it? I'm going to tell you. That was my biggest question mark coming into the review so I'll be very comprehensive in my analysis of flavor. The next thing we'll talk about is formula. I expect NKD Nutrition will do QUITE well in this department since it should be very natural. The last section of the NKD Protein review will focus on the packaging. As always I'll tie it all up with a final review summary. So let's get into it!
Naked. I love being naked. But I don't really know if I like my supplements naked. Let's face it. Most of the ingredients in supplements taste downright NASTY, and so it's pretty important that the supplement companies surround those ingredients with all sorts of super unhealthy flavoring and sweetening ingredients. Cellucor is good at that. Not kidding. They are. Best-tasting stuff ever. But probably so bad for you! But you know what? Protein actually isn't so bad tasting when it's a dairy source. So I think Naked, or NKD Nutrition protein actually has a shot. Let's start with the flavoring. How does it taste? 
Does Naked Nutrition NKD Whey Protein Taste Good? 
NKD Nutrition Protein tastes just ok. Just average. Plain Jane. Not 'great', but not 'terrible' either. It's just ok. I had the chocolate flavor of the Less Naked NKD protein and my FIRST thought was 'oh this is not so good'. I don't know why I thought in Donald Trump's voice, but I did. I thought it was not so good because the chocolate flavor was just too mild. It was borderline not even detectable.
When I get a chocolate flavored protein, I want to be slapped in the face with it. I don't care if there aren't any artificial flavors in it. That's no excuse. I mean. Speaking of SLAP, look at Slap Nutrition products. Those guys don't use any artificial junk either and they make super tasty stuff. Well. Not necessarily 'super', but they're good. This NKD protein is not. 
They just need to take the flavor dial and turn it, like, another 110 degrees to the right. That's the direction that adds MORE flavor for those of you who are not intelligent enough to keep up with my humor. Wow am I salty! For a Friday even. But. Yeah. I don't really love the flavor. But what I DO love is the formula. 
NKD Nutrition Protein has a Spectacular Formula.
See. I'm less salty now. NKD Nutrition Whey protein has a SPECTACULAR whey formula. That's high praise coming from the queen of supplement reviews. Believe me. If I want to, I can get downright nasty. Just ask the Women's Best crew after the number I did on their Women's Best Pre Workout Booster. But. I mean. That product absolutely stinks. You can't blame me. But NKD Nutrition has a nice product here from a formulation standpoint. Want to see the full list of ingredients in NKD Whey? You bet you do. I'll type 'em right now for you. You ready? Here:
Whey Protein Concentrate 
Coconut Sugar 
Cacao Powder
And that's ALL folks. Three ingredients. Just three. That's like nothing. I mean. I think even a standard protein like Optimum's Gold Standard have like 12 ingredients when all is said and done. So I'm pretty happy with this product from a formulation standpoint. But you know what? I'm actually going to retract what I said about it being spectacular. NKD Nutrition Whey is actually not spectacular. It uses whey protein concentrate instead of whey protein isolate. Isolate is better than concentrate. So I'd actually probably rather go with something like Clutch Bodyshop protein. That one is very minimalist like NKD, but uses an Isolate. I think Clutch tasted  better than NKD too. Oh. Another one that I reviewed recently that reminds me of NKD Whey Protein is the Ascent Native Whey– who have been BLASTING me with facebook ads lately btw. But. That stuff was a little over-hyped and I think they used a combination of whey isolate and concentrate. But really none of these three options are as good as my top ten proteins from last year. NKD looks pretty good though. I do like the branding. 
NKD Nutrition Whey Looks Pretty. 
Pretty BORING! Lol. Jk. Kinda. Kinda not too. I think this protein is a LITTLE bit TOO minimalist. I like Native Whey more from a branding perspective because it has some pizazz. There is just nothing going on with NKD Nutrition Naked Whey. Which. Look. I get it. There's like nothing in your ingredient deck so you put nothing on the label. That's all well and good, but are people going to get turned on and emotional about your products? No. They just aren't. They just aren't. I'm sorry. Like. There's literally nothing to even say about this packaging because there is nothing going on with it at all. It's literally naked. And it's not Ryan Gosling. Meaning it's not good enough without getting dressed up a little bit.
NKD Nutrition Whey Protein Review Summary: 
Sigh. SO. Here's the deal. I want to be that hip chick who's all high and might and on her high horse about not putting artificial ingredients in her body. I do. And truth be told I'm a walking talking oxymoron because I try and 'eat clean' about 90% of the time and I avoid some foods like the plague. But then I'll go and drink a VPX Bang or a scoop of Cellucor C4, not to mention the 5 glasses of wine on the weekend. So. Look. I'm not going to tell you how to live your life but supplements are on of those things where I just want something that actually tastes good, and while NKD would help me sleep at night knowing how 'clean' I am, it just doesn't do it for me. I give it a 7.8 out of 10. Oh. And by the way. It's like a hundred dollars plus shipping. So unless you're literally Ryan Gosling or his bae, you probably can't afford it anyways. K bye.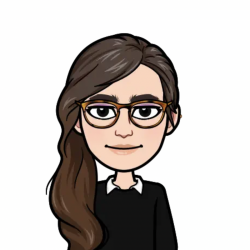 Latest posts by Allie Lewis
(see all)