Here we go again with a supplement review peeps. In tonight's review we're going to be talking about XP2's Metabolic Spike caffeine-free fat burning powder drink mix. In this in-depth Metabolic Spike Review I'm going to tell you so much about this product that you think you're going insane from the amount of sheer knowledge pouring from your iphone screen into your brain. If you are in a Nutrishop at the time of reading, you might even ask the store attendant for a recovery drink from the fatigue that you experience while reading this Metabolic Spike review. I'll lead off with an overview of the last 24 hours of my life because let's face it the part of my reviews that you love the best is the first paragraph where I offer absolutely nothing of value to your life. And next I will discuss the taste of this stimulant free fat burner to give you an idea of what it's like to sip on this here powder. The following paragraph is of utmost importance because I'll tell you if this fat burning powder works for fat loss. The third section will go into detail on the formula and supplement facts panel so that we can take the ACTUAL ingredients into account and figure out how they work (or don't) to burn fat. The final area we'll cover in this Metabolic Spike Review will be the packaging review, which I do in all of my articles because, well, it's fun for me. Whew. That was an unnecessarily long intro. Let's talk about Metabolic Spike now, shall we? Yes. Let's. Let's Get this review started.
If you're exhausted and you know it clap your hands- 'clap'. If you're tired and you know it clap your hands – 'clap'. If you wish Metabolic Spike actually did have caffeine in it and you know it clap your hands – 'clap'. 
That's how I feel right now. Why do you feel like that, Allie? Thanks for asking Old Sport. I feel that way because I drove from Los Angeles to San Francisco last night. Yes. It's a long way. How long? Six hours. But I made it in five because I drive a nice car. And by nice car I mean fast car. Ok it's not that fast, but I drive it like an idiot with somewhere to be. 
I'll spare you more details but essentially what happens when you drive all night is that the next day you feel horrible. Like. I've felt like my head was in a fog the entire day until I took some pre workout and started writing this review. But hey. Let's talk about XP2 Metabolic Spike.
Metabolic Spike Flavor Grade: 9.5
After trying XP2's pre workout Femme Fire, and truly enjoying it to the extent that it actually took THIRD place in our inaugural BPW Top Ten Pre Workout for Women, I knew I had to try their stimulant-free offering. Wow XP2. Just wow. Y'all went and killed it on the flavor with this one. I had the berry pomegranate flavor (yeah I spelt it right the first time woo!) and I was quite frankly floored by the burst of flavors that were erupting in my mouth with each sip. If I had to compare the taste to something- I would say it compares closely to an actual pomegranate.
Yes. You read that right. A REAL live pomegranate. There were notes of strong, authentic tanginess that I don't think I've ever really experienced in a thermogenic powder before. I've had some pre workouts that get a little tart and bitter- but XP2's Metabolic Spike was on a level all by itself.
The sip starts with a little bit of fruity scent coming off the mixed powder that fills the nostrils and then expands into a full on blast of fruitiness as it hits the synapses of your brain. Then the liquid hits your tongue- and to be as dramatic as possible in true Allie form- a cascade of strong-willed fruity goodness deploys across your mouth from tongue to tonsils. As this fat burning formula finds its way into the back of your throat- a wave of tasty goodness fills your entire chest with it's cool and refreshing personality. Am I a little high writing that description? No. I'm a lot high. JKK. Or am I. Pull it together, Allie. Come on. Ok let's talk about the performance and if XP2 Metabolic Spike even works or not. 
XP2 Metabolic Spike Performance Grade: 8.5
This section is going to be a little bit of a toss-up because I only sampled the product for about 9 days.
Usually with fat burners I like to give these things up to three weeks to really kick in. So why did I cut this one off short? I don't really know. I think it might be because I have a doctor's appointment coming up on Friday and I'm pretty sure they're going to take blood and stuff. Now don't get me wrong there's nothing in XP2 Metabolic Spike that I'm worried about in terms of blood tests and ingredients in XP2 Metabolic Spike because let's be serious this is a very bland formula. I don't mind if my doctor calls me out for having supplemental carnitine in my system. I also don't think it would still be in my system unless I took it like the morning of, but like I always say, better safe than sorry. I will actually probably continue usage of XP2 Metabolic Spike following my appointment because so far after 9 days I've started seeing some pretty good results already. Here are the top three things that I've noticed come across my physique since I've started taking XP2 Metabolic Spike. Please know that I am incredibly in tune with my body and so all of these changes are 100% attributed to Metabolic Spike. Also please read that last sentence and know that I'm being 10% sarcastic. So that means that I'm 90% sure that these changes are being tied back to this fat burning supplement: 
The first thing that you'll probably notice as a result of taking XP2 Metabolic Spike is a fairly significant drop in the amount of water that you are retaining on your body. It's weird because I don't think that the water loss is a huge part of the selling point of this supplement. Just a really welcome and appreciated side effect, I guess. But yeah I saw marked 'dryness' when it came to my glutes, calves, and quads. I haven't really seen the seem benefits of XP2 Metabolic Spike in my upper body, which is why I want to keep taking it to see if they come into alignment later.
The second thing I've noticed is an overall energy increase– which is odd since this is a 100% stimulant free formula. Only a few other products have had the ability to give me stim-free energy and I'm here to tell you that this might be the finest example of that. While the energy is noticeable, the biggest thing that you will notice right from your first scoop of Metabolic Spike is the pure focus that you get. 
Focus. Focus. Focus. I can't tell you how focused I get from taking XP2 Metabolic Spike. I will honestly start taking this instead of adderal. I don't kid around when it comes to focus. It's one of the most underrated elements of any pre workout or any supplement at all in my opinion and I would almost tell you to grab this product for the focus element alone. Actually what am I saying, almost. I AM saying it officially go get this stuff and take it before you do your homework or go to work or something. It's absolutely fantastic. Love it. But why does it give such focus? Let's look at the supplement facts to find out.
XP2 Metabolic Spike Supplement Facts / Formula Review Grade: 8.9
I'm giving Metabolic spike high marks when it comes to the formula because not only does it have the fat loss ingredients, it also has some really strong focus, energy, and energy ingredients that actually make it a nice fit for a stim-free pre workout formula. 
My favorite ingredients in XP2 Metabolic Spike are the patented Razberi-K ketones, the Lotus Leaf, the Betaine HCI, and of course my all-time favorite ingredient for fat-loss, L-Carnitine L-Tartarate.
The only negative side of this formula is that you don't really get a good grasp on how much of each ingredient is in each serving of this formula. Yes, you know how much each serving weighs in at 4.9 grams, but when it comes to the actual breakdown of each- we are left in the dark since everything is left in a proprietary complex. The other thing I don't really like about the formula is how the complex weighs in at less than 3 grams per serving. So, like, what is the rest of the powder consisting of? Is it possible that about 40% of each scoop is composed of the flavoring and preservatives and stuff? Because if that's the case (and it most surely is), than that makes me way less jazzed about what I'm putting in my body.
I know I sound a little negative there but let's be serious- this is the day and age of the NON-proprietary blend. It is about time for XP2 to realize that and offer some full disclosure into what's going on behind the scenes when it comes to the formula of Metabolic Spike. Ok let's talk about the packaging, because we all know that it's what's on the outside that counts, right? 
XP2 Metabolic Spike Packaging Grade: 8.5
I'm giving Metabolic Spike a rather mundane, ho-hum grade of B on the packaging because they've honestly come up with something that shoots right down the center when it comes to packaging. There is absolutely nothing remarkable about the appearance of this stim-free fat burner, and as is such I cannot award them anything much higher than your average test score from high school algebra. Or geometry. You know what let's go with geometry I probably was a little better in that one. 
But yes. looking at this from a sheer design perspective- I think the designer totally went straight to the textbook and put every good design practice into this design that he could. What it does well is use a clean, uncluttered layout to deliver you all the information that it needs to in a hurry. I instantly know everything about this product just by glancing at the front panel of the package. I know that the manufacturer is XP2. I know that the product name is Metabolic Spike. I know that the flavor is Berry Pomegranate.
What I don't get from this package is emotion. I look at the black and yellow and I WANT to have an emotional reaction to it- but I just DON'T. There's just that one bit of flair that this product is missing when it comes to the packaging that would take it to the next level. Whether that flair is a graphic- a font- a material- just SOMETHING to say 'hey- look at me! I'm special!'. Because let's face it. For you to walk away from a Nutrishop feeling like your money was well spent, you better get something pretty freaking good looking for the prices they charge. To sum things up from XP2 Metabolic Spike Packaging Review standpoint- I think it's ALMOST there. Just make that one tweak, guys! Let's wrap this review up and go home.
XP2 Metabolic Spike Review Summary: 
Metabolic Spike Flavor Grade: 9.5

XP2 Metabolic Spike Performance Grade: 8.5

XP2 Metabolic Spike Packaging Grade: 8.5

XP2 Metabolic Spike Value Grade: 8.4
So I'm not crazy about the formula or the packaging, but still I simply can't give this formula much worse than a B+ because guess what, it flat out works for me. When I mean works, I don't necessarily mean it's the greatest fat loss powder on the planet- but when it comes to versatility, I'm not sure you can match the uses of XP2 Metabolic Spike. Use it as an anytime fat-burner. Use it as a fantastical focus support drink. Use it for a little stim-free booster pre workout. If you live by a Nutrishop, grab some of this stuff next time you are in there. You will end up using it. Thus concludes my XP2 Metabolic Spike reviews.
Metabolic Spike Flavor Final Review Score: 9.0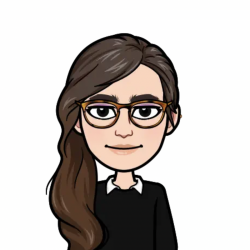 Latest posts by Allie Lewis
(see all)