Cleanshake Review here I come. Cleanshake review here you come. Cleanshake I love you and never want to leave you lonely. Wait what. 
As you may have guessed from that poetic and disjointed introduction, in today's review I will be discussing the Cleanshake protein shakes. I had the absolute pleasure of trying all three flavors of Cleanshake and I must say that this is really a well-made product that may even find itself in my supplement cupboard full-time. This Cleanshake review will follow the following structure: first we'll talk about nothing for the duration of one paragaph. This is where I unload everything going on in my life into a mini-blog and stuff it down your throats because it's therapeutic for me, and entertaining for you. Second I will discuss the taste of Cleanshake because I know you all are dying to know what's the best flavor of Cleanshake. Third we will discuss the ingredients and supplement facts panel of these protein shakes and give you a good sense of what is going on under the hood so-to-speak. We'll finish off with an evaluation of this product from a design perspective and award a package design grade to the Cleanshake label. Lastly, I'll roll everything up into a final Cleanshake review summary and give this product a final score. So let's roll with this Cleanshake review!
As promised this first paragraph is going to be a brief little window into the world of Fit Life Allie. I called in sick to work today because I didn't feel like going and I'm made at the system. Have you ever had a day like that? When you just wake up and say 'you know what? No. I don't care about this stupid job and I'm not going.'
Yes. I know you have had days like that. We all have. Next time you do have one- I think you should try the Fit Life Allie strategy of texting your boss at 8:20 AM and just saying 'Not feeling well, taking today off'. Just take a day totally to yourself and do you. It's totally worth it and tomorrow I know I'll wake up feeling empowered and energized. (NOTE: If you get fired, you have nobody to blame but yourself LOL) (and me). Ok so now that you know I have nothing but time on my hands today, you know that this Cleanshake review is going to be something quite special. So sit back, relax, and enjoy. Now that you're unemployed LOL. 
Cleanshake Flavor Grade: 8.4
It's a little tricky giving ONE flavor grade to Cleanshake, because there are three separate flavors that all have very distinct flavor profiles. There are three flavors of Cleanshake: Indo Vanilla, Milk Cocoa, and Organic Berry. The names are very creatively appointed, and I think it adds to the overall image of Cleanshake as one of the most natural, healthy products on the market. I was lucky enough to try all three of these high-protein Cleanshakes, so I can speak to all three flavors and help you figure out which one to buy! Sidenote: by 'lucky enough to try' I mean I bought all three at full retail price LOL. Ok let's start with the vanilla, since it is the BEST.
Indo Vanilla Flavor (best): I'm not really sure what the 'Indo' part of 'Indo Vanilla' means…maybe Indonesia? Who knows. But if it does mean that, than I might be moving to Indonesia. Because this is the purest, most delicious form of vanilla I think I've ever tried. Actually you know what? Scratch that because the vanilla ice cream milkshake flavor of Apollo protein was literally "out of bounds", to use a Guy Fieri favorite quote! I mixed this shake with about one cup of whole milk and a handful of ice cubes. The consistency was literally crazy good and was so soft and silky-smooth. I really nailed it. The vanilla is sweet, but not overly so. There's a hint of saltiness that balances out the strong vanilla flavors themselves- making for a truly magical tasting experience. The best flavor of Cleanshake is by far and away the Indo Vanilla.
Milk Cocoa Flavor: My second favorite flavor of Cleanshake has to be the chocolate. Call me basic but I'll always prefer a more savory tasting protein powder to the fruity ones. Cleanshake did quite a nice job with this flavor and I would still rank this about an 8 out of 10 if we had to assign a number to it. There's not quite as much 'chocolate-y-ness' in this one as there is 'vanilla-y-ness' in the Indo Vanilla flavor, which is odd, because usually you would think that chocolate is a stronger flavor profile since it has that bitterness. I think this flavor of Cleanshake would actually benefit from a little more bitterness because in my opinion it's just a little too smooth for my liking. But it's still way better than the organic berry.
Organic Berry Flavor: Call me old-fashioned, but I really do think that protein shakes should always be savory. Vanillas, chocolates, carmels, cookie doughs, oreo, etc, etc. Let's be real alot of us use our protein shakes in the place of a super un-healthy, milkshake, so it would be nice to get some that same taste sensation as with the real thing. Speaking of the real thing I'm totally craving a vanilla milkshake right now. So that being said I was sort of pre-disposed to dislike (weird sentence structure, Allie) the organic berry flavor from the start. I just don't like berry-flavored protein shakes. This one was not all that bad from a taste standpoint. You can really taste the raspberry and not so much of the blueberry. This is fine because blueberries are gross. They are. But yeah this is the worst flavor of Cleanshake you should get the Indo Vanilla 100%. Let's talk about the ingredients now.

 
Cleanshake Formula Grade: 8.5
I'm giving Cleanshake sort of an average grade on the formula because it feels a little too much like a Shakeology knock-off. I'm not saying that there's not enough room in the meal-replacement space for more than one company, but to me there's nothing that really sets this product apart from the competitors that makes me want this one more than the others. While Cleanshake does taste pretty good, if we've got to get into Cleanshake vs Shakeology I think Shakeology is better. It just comes down to what your budget is, and how much you are willing to pay for protein shakes.
But getting back to this formula- it's relatively simple. The main protein source is whey, and when you take two full scoopfuls (which is sort of annoying because then you only get 12 servings per container) you get 30 grams of protein. Alongside the protein you get a whole host of vitamins and minerals, which makes this more of a meal replacement than an exercise supplement. The other thing that makes this more of a meal replacement shake and even more similar to Shakeology is that it has the the fruit extracts in here as well. Some of the fruit extracts included are: 
Cranberry

Blueberry

Raspberry

Blackberry

Beet (wait is this a veggie lol)

Banana

 

Peach

Watermelon

Apple

Pear

Tomato (is that a fruit)

 
I really do like the inclusion of these things in Cleanshake because you get a sense of healthiness from seeing all those different things in there. What I would like to have seen them do would be to add some greens in there as well. I know they would be able to do it without making it overpower the taste- that wouldn't be an issue at all. But it would go a long way in helping further position this product as 'healthy' in the mind of the consumer. That's all I've got for you on formula- let's talk about Cleanshake's looks!
Cleanshake Packaging Review: 8.6
If I'm comparing Cleanshake versus Shakeology from a package design standpoint- I think I've got to give the nod to Shakeology, again. Cleanshake is not necessarily bad in the look department- but I do think that Shakeology has beaten them soundly. It's not surprising when you consider the budget advantages that Shakeology has over Cleanshake- but I do believe Cleanshake is going to catch up and become a force to be dealt with.
But currently- the looks are just sort of 'meh'. The tub itself is a bland white. And while the information is layed out neatly, I don't get the same feeling of great-taste and health-beneft as I do when I look at Shakeology. It might be something as simple as the dark background of Shakeology versus the white backdrop of Cleanshake. As you know from my Shakeology review I also really like how they featured the image of the blended smoothie right there on it.
What I DO like about the Cleanshake label is the large flavor callout on the main panel. The vanilla in particular is quite attractive with the bushel of vanilla sticks and vanilla flower. I also like Cleanshake's tagline 'Eating clean & healthy just got easier'. It is an appropriate statement for such a product like this.
Cleanshake Review Summary:
Cleanshake Flavor Grade: 8.4

Cleanshake Formula Grade: 8.5

Cleanshake Packaging Review: 8.6

Cleanshake Value Grade: 8.5
So it may seem from this review that I'm a little down on Cleanshake and think Shakeology is better than Cleanshake, but it really does come down to the value. At about $2 per serving, Cleanshake is still super expensive- but when you compare it to Shakeology's outlandish $5 per serving, it almost seems like a bargain! I say if you want a little more affordable meal replacement shake- give Cleanshake a try. It still tastes wonderful, has a formula that is 75% as good as Shakeology, and it won't break the bank. That's the final word on my Cleanshake review.*
Cleanshake Final Review Score: 8.4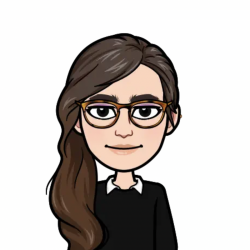 Latest posts by Allie Lewis
(see all)