Your Super reviews are sort or tough to find so far due to how young this exciting new California-based brands is, but honestly this is one of the most interesting new nutrition brands that I've seen in the last 4 years. In this Your Super review, I have selected their top-selling 'Organic Skinny Protein' mixture to focus on. In this Your Super protein review, I'll tell you a few things. The first is how my break-up is going. Lol. Jk. I know you didn't come here to read about my relationship woes. But no we're really going to talk about the Your Super protein in terms of ingredients, taste, packaging, and then we'll discuss the price and if this new vegan protein is worth buying. Sound good?! Of course it does. Let's begin the Your Super Skinny Protein review.
Your SUPER! It sounds like what my kindergarten teacher used to yell at us all day when we were 6 years old, right? Lol. But seriously- I think the name is hilarious. Admittedly a little, er, European sounding though. But. Guess what? This brand's founders actually ARE European, and they are super cool. One of them actually had cancer at a very young age and turned to superfoods to help give his body the proper nutrients to support his body. 
So that is what spawned their brand, which focuses on super clean, minimalist superfood blends. They have an emphasis on detox, fitness, and relaxation. I actually scooped up their Chocolate Lovers cocoa mixture along with my Skinny Mix and so far that product has been great in my smoothies. 
But the point of this review is on the Skinny Protein Mix. Oh and real quick before I get deep into the product review- the company is also mission-focused which is really admirable. They donate meals to those in need in the form of nutritional bars. So from a company standpoint, I'm already in love with Your Super. Ok. Let's talk about the Skinny Protein Mix! First of all, what is in it?
What's in Your Super Skinny Protein Mix? 
The ingredients in this protein products are plant-based, and all natural. The first ingredient, as I expected, is Organic Pea Protein. Organic Pea is the most popular form of vegan protein because, well, it's relatively cheap, and easy to source. But it's also a good quality material so I don't mind it. Let's talk about some of the supporting cast here- which is still a relatively short-list: 
Hemp Protein 
Moringa 
Spirulina
Alfalfa Protein 
So four more ingredients, for a total of five. I want to point out that the Hemp protein does not contain any psychoactive compounds. Lol. I know. I know. Believe me. We all hear the word 'Hemp' and all we all freak out with glee that we're going to get high from our protein powder. Well that is wrong. This hemp is strictly the protein elements and does not contain any psychedelic compounds like CBD (Did you see I recently started doing some CBD reviews?)…but yeah hemp protein is a good way to get some of the different amino acids into this product to offset Hemp. 
One thing I do NOT like about this protein powder is how they have not disclosed the exact ratios/amounts of the proteins used in the mixture. So for example, the product might actually be over 90% pea protein (and likely is). The impact of that versus, well, something that is closer to a 75/25 or even less heavy ratio is that you may get an even better combination of amino acids in the body. So just something to think about, that Your Super may have some cost savings built into this Skinny Protein because it's not a fully transparent blend. 
But we may as well give Your Super the benefit of the doubt. This product does have some positives in terms of formula that make it attractive assuming their are legitimate dosages in their (we'll just give them the benefit of the doubt for now). 
Alfalfa powder is a terrific source of vitamins that can also have heart health benefits. 
Spirulina is also very nutrient dense (lots of B-vitamins) and is said to have the benefit of antioxidant and anti-inflammatory properties to boot. 
Moringa is an interesting addition to this formula. It does a few things in the body namely to boost metabolism and provide natural energy (though it is NOT a stimulant). 
One thing to keep in mind about moringa is that it WILL speed up your digestion. Oh yeah, and speaking of which, we were going to talk about my ex for a hot second, weren't we?! Lol. Yeah I have been going through a tough breakup and, sadly, no, unfortunately it has not been super easy because he IS a great guy. He has nothing to do with what happens after a healthy dosage of moringa. LOL. Sigh. I'm losing it…
But no seriously- getting back on track- you should keep in mind the ONE and ONLY side effect of Your Super Skinny Protein is that it WILL accelerate your digestive system. So get that squatty potty out from under the sink. Lol. I'm done. Okay let's talk about taste now that we're on the topic of the potty…
My Super Skinny Protein Tastes Pretty Not Super…
But what did I expect? There are literally 5 ingredients total in here, none of them named 'sugar' in the name anywhere. None of them named salt. None of them named Sriracha. So how CAN it possibly taste good? But here's the thing- the Your Super Skinny Protein is not designed to actually taste great on it's own. It is designed to be the raw protein add-on to whatever you want to add it to- whether that is a smoothie or oats or chia pudding or any other fancy hippie vegan recipe you may want to make. 
But I made the mistake of drinking it STRAIGHT up in water. I didn't even really notice that Your Super Protein was unflavored, but one sip and I instantly grabbed the jar and was like 'what the heck!' because it tasted so bad haha. It was super earthy. The pea protein taste came through BIG time and I even tasted some of the moringa at the end. And speaking of sriracha- I don't know if you've ever had something that has a real moringa taste, but it is NOT pleasant. It's like, 'hot'. Like hot sauce. It is really nasty. Lol. So. Yeah. I mean. I tried putting Your Super in a smoothie with some berries and yogurt and it definitely helped mask the taste. So flavor is not a reason not to buy this unless you want easy on-the-go mixing with flavoring. Just keep that in mind. But let's check out the packaging before we wrap up here. 
Your Super Protein Packaging is Crafty. 
Crafty and cool. That's how I would describe Your Super packaging. The product comes in a tin can thingy that looks very recyclable. The Your Super Skinny Protein exterior is kraft paper which gives me that nice warm, tingly feeling when I look at it and take it. I just feel like I'm doing good, you know? Lol. It is very simple packaging but I like simple in these sort of low complexity, super-clean proteins. So I think Your Super has done a great job on the aesthetics and packaging of their supefood mixes. Just like the products on the inside, the exterior is squeaky clean, simple, and trustworthy. Mission accomplished on packaging! Let's wrap this review up now. 
Your Super Skinny Protein Review Summary
-Your Super Skinny Mix has a really simple formula including just five ingredients 
-The majority of the formula is organic pea protein, and includes other superfoods like spirulina, moringa, alfalfa, and hemp
-I love the ingredient choices in the Skinny Protein, but since we are not told the exact ratios, we don't know exactly how MUCH of each superfood is included. This is my number one critique of Your Super Skinny Protein
-Your Super tastes pretty terrible on it's own, but keep in mind it is unflavored. The taste is masked when added to recipes that have strong or acidic flavors (like yogurt, acai, etc)
-Your Super Skinny Mix has beautiful, clean, and sustainable packaging. I love the branding overall
So where does that all leave us? Well. Let's consider the price. At $40 for a 26 serving jar, Your Super is not the most expensive jar on the shelf, as it shouldn't be since it is so simplistic and contains no flavors. But I think the price is actually fair. I think organic materials are worth buying, and that's important to me. I wish they would make a flavored version, but until then, I will keep exploring this brand because it IS Super! I would recommend giving them a shot.*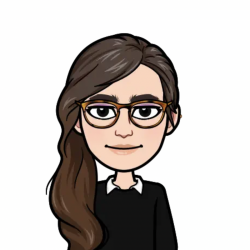 Latest posts by Allie Lewis
(see all)