Guess what everybody? It's time for my second Zurvita review. This one is going to cover off on the Zurvita Zeal Focus and Energy drink. This is sort of a unique product in that it's not a pure pre workout similar to the other ones that I've reviewed here on the site. Meaning you won't really find it at GNC or Vitamin Shoppe, or in your local 24 Hour Fitness. In fact you won't find Zurvita products anywhere you are used to shopping. That's because you can only get Zurvita through authorized Zeal re-sellers. In that sense it's kind of like Herbalife or Beachbody, or one of those types of companies. I've never been terribly fond of these companies, but the Zurvita Zeal Protein was ok, so I figured I would try out the energy and focus product as well. I tried all three flavors of the ready to drink Zeal Energy and Focus and will tell you not only what the best flavor of Zeal is, but also what is in it, what it does, how good the packaging is, and of course, if it's WORTH a buy. So buckle up and get ready for yet another super high-energy, super fun Zurvita Zeal Review from yours truly- the QUEEN of online supplement and health reviews, Fit Life Allie.
Lol. That intro made me think back to the fight on Saturday. Did anyone else watch that craziness? I was watching with my man, and I usually would've protested because watching those guys beat the crap out of each other is not really my idea of a good time, but he told me GIRLS are doing it too now. Are you kidding me? Of course I had to watch. I had heard of Ronda Rousey before but assumed she was like, an Olympic Wrestler or something. But anywas, these chicks are totally badass. And let me tell you- they were SUPER fired up in the ring. I think they each drank about five Zeal Energy drinks before hand. But anyways I wanted to bring up the fight because I'm pretty sure one of the trainers was wearing a Zurvita shirt. I could be mistaken, but I just thought it was so ironic given that I've been reviewing all the Zurvita products. This week. As you know from the Zurvita Protein review, I found that product to be OK, but a little bit overpriced for what it was. I was eager to get my hands on Zurvita Zeal for Life Energy and Focus drink and give it an equally thorough review. I scored one bottle of each Zurvita flavor, and, I'm not going to lie, I cracked them all open at the same time. I wanted to know which was best right away!
What's the Best Flavor of Zurvita Zeal Focus & Energy? 
Three flavors is a nice little menu for Zurvita Zeal. I think these are products that look fantastic, and I was expecting them to taste as good as they looked. The three flavors that I tried were the Tropic Dream, Bold Grape, and Wild Berry. I usually am not a big fan of Grape, but I have to say that Grape actually IS the best flavor of Zurvita Zeal Energy and Focus Drink. Here are my thoughts on each of the 3 Zurvita flavors, starting with my LEAST favorite one: 
Tropic Dream: I thought the tropic dream actually needs the most work from a flavoring standpoint. There were some really kind of nasty flavors at play towards the END of each sip that left a truly horrible aftertaste in my mouth. It was almost to the point where I thought perhaps I received a bad batch of Zurvita Energy drink. But I slurped down one final sip and moved on to the next flavor. I would give Tropic Dream a 6/10. More like a Tropic Nightmare. 
Wild Berry: Thank goodness. They all aren't as bad as the Tropic Dream. Berry was much, MUCH more drinkable, and I will give it an 8/10 on the flavor. It starts out tasting like a cranberry / raspberry flavor. There is a great deal of tartness and also some very bold, fruity flavors that mingle in with the berry to create a sort of fruit punch taste. I enjoyed it and drank about half the bottle before moving on to Grape. 
Bold Grape: Like I said, my expectations for the Bold Grape Flavor were quite low. The only grape drink that I've ever enjoyed is Dimetap, and that's not really something you want to be drinking every day. Because that means you are either sick, or a drug addict. Or both, I suppose. We've all been there, right? Lol. But yeah, I liked grape Zurvita ZEAL. It was sweet, but had a really effortless grape flavor. You never felt like you were puckering up your lips, or making a 'sour grapes' face. It was tasty! I give it an 8.8/10. 
Zurvita ZEAL Performance Grade: 8.0
So in my normal pre workout reviews this is where I would usually walk you through a workout experience.  But I didn't use this as a pre workout. I could tell from the get-go that the formulation was not intended really for the style of high-intensity workouts that I am used to performing. So I just took some Zurvita ZEAL before work, in hopes that it would at least keep me awake for the long work day. The effects, which lasted about an hour, actually reminded me in several ways of the Onward Energy drink. It's basically a little, tiny boost of energy that makes you more talkative and outgoing. It was a very welcome boost for my early morning meeting, where usually I have to manufacture a great deal of artificial emotion. Zeal had me talking with hands even! I liked how it felt so I would recommend it for worker bees like me. 
Zurvita ZEAL Formula Grade: 8.9
It has taken me awhile to fully digest all the different ingredients in this energy and focus drink by Zurvita. I mean that figuratively, lol. I had ZERO side effects or digestive issues after drinking ZEAL Focus and Energy. This drink, comparing to Onward again, is actually a MUCH more comprehensive and forward thinking concoction. It has three of my favorite ingredients right now, which are maca, ashwagandha, and moringa. Here are some of other featured ingredients in Zurvita ZEAL Energy and Focus: 
Stabilized Rice Bean and Rice Germ
Fructooligosaccharide (from Chicory Root)
Fructose
Natural Flavors
Citric Acid
Potassium Citrate
Stevia
Guarana Seed Extract
Aloe Vera
L-Arginine
L-Lysine
Turmeric Extract
Morina Oleifera 
Maca 
Grape Seed Extract
Wild Blueberry
Green Tea
Alfalfa
Broccoli
Cranberry
Fennel Seed
Goji Berry
Acai Berry Powder
Noni Juice
Chlorella
Yerba Mate
As you can see, it's quite an extensive list of ingredients that you get in each little bottle of Zurvita ZEAL drink. Now. Before you go 'oohh-ing and ahh-ing' at all the fancy stuff in here, you should know that there is probably only a DUSTING of each of these ingredients in here. I know many of them are probably very strong-tasting, so you know that your probably getting, for example, like a .0001 mg of milk thistle, or broccoli in there. I know. I want to be able to justify not eating my vegetables as much as you do, but I think we need to be very realistic about the dosages of the ingredients in Zurvita ZEAL. I'll give them a 'B' on the formula because the various ingredients ARE very cutting edge and on-trend, but seriously you aren't getting enough of any of them to make a real difference. Unless you chug three of them like I just did. Lol. Let's get into some packaging. 
Zurvita Zeal Focus & Energy Packaging Grade: 9.4
ZEAL might be the most handsome RTD package that I've seen in a long time. There are also some big powdered versions of ZEAL Focus and Energy, but I had the small individual bottles. I LOVE that each flavor has it's own individual color scheme. The Tropic Dream has orange and red and yellow. The Grape has a brilliant purple, and then the Wild Berry has a lovely, deep red. They all degrade into a pure white at the bottom. Truthfully they are a stunning design- even better than the Zurvita Protein packaging. I honestly think these products could inspire and then win, a BPW Top Ten Nutrition Packaging of the Year Award post. Hit me up on Twitter if you think that's a good idea, and with your nominees! Getting back to ZEAL appearance- I love the analog, watercolor theme that defines the overall character of these designs. They give off a totally warm, healthy, positive, and trustworthy vibe that confirms you are putting a super high-quality product in your body. It also goes a long way in justifying the price point that Zurvita commands. I suppose it's time to talk about that value now. Let's get into the review summary: 
Zurvita Zeal Focus & Energy Review Summary
Zurvita Zeal Focus & Energy Flavor Grade (avg. of the three): 8.2

Zurvita Zeal Focus & Energy Performance Grade: 8.0

Zurvita Zeal Focus & Energy Formula Grade: 8.9

Zurvita Zeal Focus & Energy Packaging Grade: 9.4

Zurvita Zeal Focus & Energy Value Grade: 8.0
I love how ZEAL looks. I LIKE how it makes me feel. But really, I'm not sure if I felt all that much different than when I drink a cup of tea or a smooth coffee. That being the case, and considering there just CAN'T be enough of those 'goodies' to make ZEAL a full-blown micronutrient replacement powder, I really can't justify a price of over $2/serving. I do like ZEAL, but at a lower price I think.*
Zurvita Zeal Focus & Energy Final Review Score: 8.0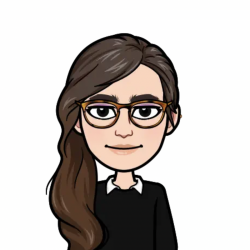 Latest posts by Allie Lewis
(see all)