BPI Sports 1MR Vortex Reviews are not tough to find. BPI Sports is one of the biggest players in the sports supplement field today, and has several of the industries most popular products. Today I want to explain to you my experience with 1MR Vortex and hopefully give you an idea of what it's like to take it. You may be wondering if women can take it, and if it has any negative side effects to be aware of. Well not to worry, because this review will cover off on all of these things. I'm also going to go over the nutrition facts panel with you so that you have an understanding of what actually is in 1MR Vortex. We'll close things up as usual with a packaging review and then assign a final score to this pre workout supplement. Let's get started- my official BPI 1MR Vortex review!
 Well I am certainly moving a little slower than usual on this lovely Monday morning. One of my closest fitties in the world is leaving our lovely little city of Santa Barbara this week, so the weekend was a full-blown sendoff for her. It's always tough to say farewell to a close friend- so we decided that the only way to heal the pain was to drink upwards of 40 drinks each this weekend. Super responsible. How old are you again, Allie? Sh. Ok. Where am I going with this? I wanted to explain to you my state of mind and that coming into this week I really needed to have some solid workouts, starting, like now. So as we speak I'm currently sipping on a blueberry lemon ice flavored cocktail of 1MR Vortex. I'll start by doing the flavor review. Then I'll go do my workout, come back, and write down the performance and packaging reviews. (Sip). So. How does 1MR Vortex taste? And what's the best flavor of BPI 1MR Vortex? 
BPI Sports 1MR Vortex Flavor Grade: 9.0
As you could assume from one the world's largest sports supplement companies- these guys straight up know how to make a product taste good. In that sense, BPI Sports is actually alot like Muscletech or Cellucor. The products might be sort of 'economical' in construction and supplement facts (we'll explore that later), but boy, do they ever taste good. BPI 1MR Vortex might even be one of the favorite pre workouts I've tried in a long time in terms of the taste itself.
The blueberry lemon ice is actually one of the lowest rated flavors on bodybuilding.com, which was surprising to me since I am finding it so exceptionally tasty! Other options that are higher rated and on the 1MR Vortex menu include cherry lime, fruit punch, snow cone, and sour watermelon. Fruit punch is actually the lowest rated of the the five, with my favorite blueberry lemon ice being second to last but still with a decent score of 8.9. Having tried other BPI products with those flavors, I can tell you that the best flavor of 1MR Vortex is the blueberry lemon ice, followed by the cherry lime. Watermelon is rated highly but I'm personally not a fan of BPI's watermelon flavors.
So what does Blueberry Lemon Ice taste like? Well it's mostly a tart, sweet, very blueberry-y tasting flavor profile. I'm usually not that big of a fan of artificial blueberry (think of those disgusting artificially flavored maple syrups at iHop), but I think this flavor profile has been nicely executed and each sip is super nice. I would highly recommend this flavor. Ok. Time to go get after this workout! I'll be back in a jif to tell you how it works.
BPI Sports 1MR Vortex Performance Grade: 8.3
I don't know if it was a function of my terrible habits over the weekend or maybe BPI 1MR Vortex just doesn't work that well for women. But that was NO fun. I mean, 20 mile bike interval workouts never are enjoyable, but this was particularly unpleasant. Like halfway through I though my heart was going to just stop working and I was going to keel over and pass out and die. Thankfully that didn't happen, but you should know that if you are coming off a three-day bender, than taking two scoops of 1MR Vortex and going in for a super hardcore cardio session might not be the best course of action. 
During the beginning of my workout I did feel quite energized from 1MR Vortex and thought that I was going to be able to power through the challenge ahead. But about halfway through the workout, I started getting a really lousy feeling in the pit of my stomach, and almost felt like I was going to throw up. Now. I'd be lying if I told you that my diet and nutrition have been on point in the past 48 hours leading up to this workout. But I've had Monday Morning workouts before where I didn't feel this terrible.
The sick feeling did end up passing thankfully, and I limped home to the finish of the workout before heading to the water fountain and chugging SO much water. I think the side effects 1MR Vortex is that you need to maintain an adequate amount of hydration so that you don't get a sick feeling in your stomach like I did. I think there also might be something to be said for me being a girl and the product seems like it's made more for men. I am no stranger to taking men's pre workouts, and usually there isn't much of a difference between pre workouts for men and a pre workout for women, but I think 1MR Vortex might be an exception – you can tell just by going over the supplement facts that this pre workout is probably for men. 
BPI Sports 1MR Vortex Formula Grade: 7.0
I'm giving 1MR Vortex a pretty lousy 7.0 on the ingredients because I think it's a low quality blend. The serving size is a measly 3 grams so that you basically have to take two scoops to get the desired effect (actually maybe that was part of my problem lol). But that means that there are virtually 25 servings per container when taking 2 scoops. Not that bad in this day of the 20 serving pre workout tub- but also not the best value around when you consider what's actually in it:
Glycerol

Indigofer Pulchra

Caffeine

White Leadwort

Securinega

Yohimbe
This relatively meager panel of ingredients is made even worse by the fact that it's all lumped into one big proprietary blend. There is also some niacin on its own so that you get a nice niacin flush (interesting that they chose this over beta-alanine). What I don't like about the 1MR Vortex supplement facts and ingredient deck is that the main ingredient is glycerol- a fatty acid that floods your muscles with water and gives a fuller, or 'pumped-up' appearance. I've never really been a fan of glycerol because it has been shown to have zero performance benefits. And it's the MAIN ingredient in 1MR Vortex! That's the sign of a bad formulation in my opinion. Like. We pay good money for these pre workout supplements because they are supposed to enhance the performance. But when the primary ingredient does nothing in terms of performance, it's a red flag for sure. At least the packaging looks good though.
BPI Sports 1MR Vortex Packaging Review Grade: 9.2
As with Roxy Weight Loss, the fat burner from BPI sports that I also reviewed, the packaging of 1MR Vortex is actually quite stunning. The color palette is handsome, if masculine, and the flavor callout is beautiful and really does make you look forward to pouring out some ice cold water, taking two scoops, and mixing up a delicious pre workout cocktail. The product name is displayed on a slant- giving the sense of complexity, and forward progress. BPI also does a fantastic job of selling you on the benefits of the product right on the label itself. 'Maximum energy' it says. 'Increased strength'. 'Unstoppable energy'. 'Enhanced performance'. That all sounds good to me! Until you try it and realize it doesn't give you very much of any of that. BPI also includes the BPI Sports logo in massive form in the top left portion of the label- which does a good job of making sure the brand identity is retained. Another cool part of the label I'm starting at right now is the yellow notes of the lemon offset marvelously against the black and blue. It does this on the Roxy Weight Loss label as well, and it's a powerful effect. 
BPI Sports 1MR Vortex Review Summary:
BPI Sports 1MR Vortex Flavor Grade: 9.0

BPI Sports 1MR Vortex Performance Grade: 8.3

BPI Sports 1MR Vortex Formula Grade: 7.0

BPI Sports 1MR Vortex Packaging Review Grade: 9.2

BPI Sports 1MR Vortex Value Grade: 8.3
At 27 dollars for the '50' serving tub- I don't think this is a green light to buy. There are such better alternatives on the pre workout shelf these days that to waste your money on just another proprietary blend pre workout is not logical. I'd pass on BPI's One More Rep Vortex for sure.*
BPI Sports 1MR Vortex Pre Workout Final Score: 8.3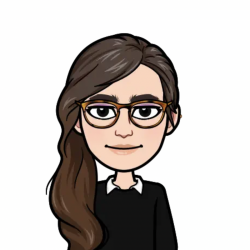 Latest posts by Allie Lewis
(see all)