1 Up Nutrition is yet another company that it seems like you can't turn your head without coming across them. As an Instagram addict, I think I am exposed to this brand more than others. I guess that's why we're doing this Beauty Sleep Review today. Because I follow one of their superstar sponsored athletes, and she was waving around a bottle of this stuff the other day. I knew I had to get my hands on some of this 1 Up Nutrition Beauty Sleep PM Burner and give it a full test. Basically what this product is, is a sleep aid coupled with a nighttime fat loss supplement. So you're losing weight while you're sleeping. That's pretty sweet. At least on paper. In this review I'll tell you if the product actually works as expected, or if it's just another one of those gimmicky products. This should be fun since I've never done a sleep aid review before! But I'll treat this review much the same that I treat a fat burner, in terms of the review layout. First thing I'll do is talk about how it performed for me- basically if Beauty Sleep PM Burner works. After that we'll discuss the ingredients and formulation for a brief paragraph. At the very end we'll go over the packaging, and close the Beauty Sleep Fat Burner Review off with a final review summary. Let the review begin. Now.
1 Up seems to be in a really good spot lately. With a massive following, and decent products, I think this is a company that had a wonderful 2015, and is probably poised to do even bigger and better things this year. I've had interesting results in the past with 1 Up Nutrition products. I reviewed the 1 Up Nutrition Fat Burner back in July and found it to be quite effective, but maybe just a tad overpriced. I also did a full review on Her Pro Pump– the pre workout for women that 1 Up Nutrition makes. That was one of the best TASTING pre workouts that I've had in recent months, but at the same time the performance wasn't quite as rockin' as some others I've tried. So. This should be fun though. A sleep aid? And fat loss? Sign me up. 
Does 1 Up Nutrition Beauty Sleep PM Burner Work?
I've taken this product for the last week, and can tell you, the product definitely does SOMETHING. So I rarely say 'oh this product works' or 'this product does not work' because if you are in touch with your inner placebo effect, I mean body, you can usually find something about all products that you can find to be effective. I think this fat burning sleep aid is one of the most unique products on the market, and has some unique effects that go along with it. So let me do this. I'll tell you first and foremost does 'Beauty Sleep' help improve the quality / ability to fall asleep. And second, we'll talk about the ability of the product to burn fat. Let's do that right now.
Sleep: I'll cover the sleep part first because I feel like the sleep enhancement side is this products main focus. I've taken this product for a week, and I would say that while my TIME it takes to fall asleep hasn't particularly been shortened, my quality, and the depth of my sleep seems to be higher. I think my DREAMS have been more complex and deeper. It's almost like 1 Up Nutrition Beauty Sleep PM Burner takes you down into 'level 2' or whatever they say in that Leonardo Dicaprio movie. What was it called. Inception. But yeah. That's what you need to know about the product from a sleep perspective. It does certainly help you sleep deeply, and I think probably keeps you asleep as well. I don't know that I woke up feeling any different. I suppose I was a little more 'refreshed' but at the same time, some mornings I woke up feeling just as mad at my alarm clock as always. So I guess in summary- the sleep effects are nice, but they aren't out of this world.
Fat Loss: I actually feel like 1 Up Nutrition Beauty Sleep PM Burner helped me lose a little bit of bodyfat. Some people feel like these fat burners in general are not very effective. But what happened after my week of Beaty Sleep is that I actually felt a little bit like the product aided in my appearance. When I looked in the mirror at the end of the week, I think my abdomen and my shoulders had much better muscle tone than they did before. Now, granted I've been focusing really diligently on those areas in the gym had to have a lot to do with it. But when you look at the supplement facts, I'm not as surprised that I noticed some noticeable results.
1 Up Nutrition Beauty Sleep PM Burner Formula Grade: 8.8
If I had to give this 1 Up Nutrition product a grade like I'm grading a research paper, it would be an 8.8 out of 10. The product has some really good things going for it, and also some things that it could probably include that it omits. By the same logic, however, it also includes some ingredients that it doesn't necessarily need to achieve the benefits of deeper sleep and enhanced fat loss. Call those 'bonus' ingredients. Here are the full list of ingredients in the product:
Vitamin B6

Chromium

 

GABA

Lavender Flower

Valerian Root Extract

 

L-Tryptophan

L-Carnitine

Green Tea Extract

Phosphatidylserine

5-HTP

Melatonin

 

Alpha GPC

Mucuna Pruriens
That's an interesting product formula right there, folks. You have what looks like a really pretty powerful stimulant-free fat burner, coupled with a little bit of an adrenal and stress relief product, coupled with a natural sleep aid. I love L-Carnitine. I love the Green Tea. I REALLY love the adrenal relief component of it. 5-HTP has really allowed me to recover from my burnout that I had last year so I'll always be indebted to that ingredient. And then a bonus item that I mentioned is the mucuna pruriens that gives a nice little euphoria boost. Maybe that's why I had such wonderful dreams. Lol. Chris Hemsworth, you can invade my dreams anytime you wish, my King. Lol. Oh boy. But yeah speaking of the sleeping side- this is powered by the melatonin, GABA, and Lavender Flower.
Overall I really do like this formula. Each ingredient makes total sense for a nighttime fat burner and sleep aid. It also has really nice adrenal support ingredients as well. But the thing holding it back is just how small everything is dosed. The main proprietary blend that houses all these ingredients is just half a gram big! Divide all the 11 ingredients evenly and you're looking at just 50mg each per serving. That's MINISCULE. And you know there's no WAY they are all dosed evenly. That means that since Carnitine (my favorite ingredient in here), is halfway down the list, it probably is dosed at like 20mg per serving. That's not going to do ANYTHING for you. And quite frankly this realization makes me think that my results in terms of fat loss had nothing to do with 1 Up Nutrition Beauty Sleep PM Burner and more to do with my training. That's what I wanted to believe anyways. (Pats self on back)*.
1 Up Nutrition Beauty Sleep PM Burner Packaging Score: 8.2
Ok finally on to the final grading criteria for this fat burning sleeping pill. The first thing that I should say as a bit of a disclaimer is that I'm myself a classically trained designer- so these things are just a little bit hard to impress me. And 1 Up Nutrition is one of the more average fat burners around. As you know from my other 1 Up reviews (Her Pro Pump and Maker Her Lean), I'm not really in love with these products speaking from an aesthetics standpoint. I think the black background does a really poor job of framing the white and pink label that wraps it. Also the silver accents are a really poor way of dividing the pink and white areas of this supplement label. I understand the rationale behind the 'S' curve that defines the white from the pink areas, but frankly am not that crazy about the execution. Silver is the wrong color to go along with pink, white, and green. Other than that, the fonts are blocky and boring, and the 1 Up Logo has always been a disaster. That's about all I've got in terms of label design.
1 Up Nutrition Beauty Sleep PM Burner Review Summary
1 Up Nutrition Beauty Sleep PM Burner Performance Grade: 8.3

1 Up Nutrition Beauty Sleep PM Burner Formula Grade: 8.8

1 Up Nutrition Beauty Sleep PM Burner Packaging Score: 8.2

1 Up Nutrition Beauty Sleep PM Burner Value Grade: 7.0
Unfortunately, at $50 for each 30 serving jar, I just CAN'T give this fat burning sleeping pill any higher than a C+. When you look at the formula, and how sparsely the ingredients are actually included, I would really need a better price point than what they are providing here. But. Give it a try for yourself and see if YOU think Beauty Sleep is worth it to you.
1 Up Nutrition Beauty Sleep PM Burner Final Review Score: 7.8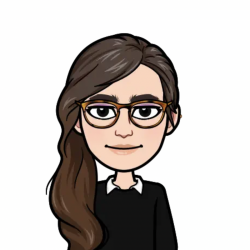 Latest posts by Allie Lewis
(see all)