Today I'm FINALLY posting an Herbalife Review. This might be the first of many Herbalife reviews if it is well-received, which, I think it might be seeing as Herbalife is the biggest nutrition supplement company in the entire world. Like. Actually. It's the biggest. I know Myprotein claims to hold the title of largest supplement company in the world, but the truth is that it's actually probably Herbalife. Emphasis on "actually probably". Lol. But today's review will focus on the super cool Herbalife 24 Formula 1 Sport. This is called a 'nutritional shake mix' but I'm going to categorize it as a protein powder. It's a little confusing since the description of the product is a 'healthy meal for athletes' and yet the instructions say that you are supposed to take the product before athletic events so I was a little confused as to when to take this product. Or rather Herbalife was confused what this product was all about. But let's be serious. This is a protein powder. And all protein powders undergo the same judgement criteria here on the BPW. The first criteria of judgement is the flavor grade. So that's what we'll talk about first. After that we'll discuss the formula and ingredients. Lastly, we will do a packaging review grade, because we all know the looks are critical. So let's jump right into this Herbalife Formula 1 Protein Review.
Are there any other Cristiano Rinaldo fans out there? Um. Yeah. I'm sure there are. Well if you know this soccer (or should I say 'futbol'?) -playing hunk, than you know that whatever he is doing to stay in shape is MORE than working out for him. And that's why once I found out he was an Herbalife supporter, I knew that it MIGHT be a good idea to try what he's been doing. I mean. He's got to be doing something right to get abs like that. Actually, to be totally honest I think his relationship has less to do with him loving their products and more to do with the exorbitant, disgusting amounts of money that they must be paying him to back their products. But. Hey. He's probably taking Herbalife 24 Formula 1 Sport Protein Powder. He probably has truckloads of it for free sitting in his 12-car garage. So combine that with the fact that so many of you have asked about his product, and it was an easy decision to get my hands on two jars of it and do an Herbalife Protein Healthy Meal Review. So let's begin with the most important part: The flavor. 
What's the Best Flavor of Herbalife 24 Formula 1 Sport? 
Is it the chocolate or the creamy vanilla? Well, why don't we do it this way. I'll describe each one. You'll be able to tell which one I like more. I'm very confident of it. But yeah. I hope you appreciate that I shelled out and grabbed BOTH flavors to sample and tell you which one is superior! 
Creamy Vanilla: Ok, I'll just let the cat out of the bag right off the bat. The creamy vanilla is the superior flavor of this protein powder. There are a few things that I don't love about this flavor, but comparing them to chocolate, there is, like, no comparison. I mixed the Creamy Vanilla into a few cups of milk and added some ice to give it some texture since I blended my Herbalife shakes in a blender. To describe the Creamy Vanilla Flavor in a word- it would be- succulent. Maybe that's a little too strong of a word, but I want to emphasize that I really did enjoy this flavor. The vanilla was very authentic-tasting, and gave me the sense that this was a flavor I could drink on the regular. Or on the "reg". The taste is smooth, silky, and sweet. It IS a tiny bit chalky at the very end, but as far as protein shakes go this one is pretty good. 
Chocolate: I was a bit surprised that Herbalife didn't nail the chocolate as well as they nailed the creamy vanilla. I always just assume that a company with the resources that Herbalife has would be able to put toghether a very impressive chocolate-flavored protein. That's not really the case here. Herbalife 24 Formula 1 Sport Protein in the chocolate flavor tastes, well, sort of muddy to me. There are some moments when I think 'Oh, this is pretty good.' But then, the aftertaste really gets me! It's like, I don't know, just not sweet enough, and also not bitter enough to be believable. I think it's a wonderful attempt, but really I expect more from Herbalife. This is a company that surely has the resources to make a better chocolate flavor. Hire Willy Wonka or something, I know your pockets are deep enough lol. But yeah, I will give Herbalife 24 Formula 1 protein an 8.4 out of 10 on the flavor. It's good, but not great overall. 
Herbalife 24 Formula 1 Sport Healthy Meal Formula Grade: 8.6
Ok, so this product is for athletes. The Herbalife 24 Series is for a much more serious fitness enthusiast than your average Joe. I mean. That's why I chose it. Because I am much more advanced than your average Joe. I go to the gym sometimes two times per day. As is such, I demand I higher grade of fitness supplement. And I also wanted to be like Cristiano Ronaldo. Lol. But looking at the Herbalife supplement facts and ingredients, there are a few things that I don't love. Here are the macros, first of all: 
Calories: 90

Total Fat: 0.5g

Sat Fat: 0g

Cholesterol: 10mg

Sodium: 190mg

Potassium: 250mg

Total Carbohydrates: 13g

Dietary Fiber: 1g

Sugars: 9g

Protein: 9g
Hm. So I think you can already see what I'm going to say. NINE grams of protein? What is this, a protein shake for ANTS? (Zoolander, anyone?) Lol. I think for a protein shake for elite athletes, Herbalife should've included much more protein than this. I also think that Herbalife should have limited the sugar a little bit. I know the sugar is not a big issue for serious athletes, but, let's be serious. We're not ALL that serious of athletes. I know for me personally I don't want 9 grams of the sweet stuff with each shake. And at the very least, I would want a much more favorable ration of protein to sugars than just 1:1. I know Herbalife is not a US company so I don't expect them to understand fully our suagar-phobia. But they should. Because they should have someone on the payroll full-time whose job is to understand the current state of US food psychology. They could've made Herbalife 24 Formula 1 Sport Protein much better in terms of the formula. Basically here are the only ingredients worth talking about: 
Milk Protein

Fructose

Sugar

Maltodextrin
Other than those, you have all the crazy stuff that gives the product all the vitamins and minerals- which- is actually quite comprehensive. I do appreciate the amount of vitamins and minerals that they have put in this product to make it more of comprehensive formula. If there were more protein and less sugar, I'd actually consider using Herbalife 24 Formula 1 Sport as a meal replacement. But, alas, it doesn't. So it will have to settle with it's grade of 'B' for now. 
Herbalife 24 Formula 1 Protein Packaging Grade: 8.1
Again, I'm really sort of disappointed that Herbalife could not come up with something more visually impressive. I understand that these products don't sit on shelves. But they've GOT to have plenty of money to spend on design and packaging. I mean. Myprotein certainly got it right. Their products are simply beautiful. While there's nothing really 'wrong' with Herbalife's packaging, it lacks the type of personality and individuality that would make it a really compelling purchase. I guess when you use multi-level marketing you rely much less on packaging since your army of minions pressure their friends into buying it no matter what, but, lol. Come on. It would be such an easier sell if the products were really pretty, right? I think so. 
Analyzing the actual design though, you have a really basic recipe. You have a black background. Ok. It's serious. You have big, bold, wide fonts. There are some green accents reminiscent of Musclepharm and tons of other supplement companies to remind you that the product is serious. You have a boring, dull, block of color to tell you what flavor the product is. I actually like this design less and less the more I look at it. I guess if there was one thing I had to pick out that I do sort of appreciate it's the clear hierarchy of information that is given structure and order by the size, weight, and colors of the fonts. Question mark? Like I said, I've really gotta stretch to pick out positives here. And also- what is the point of the '24'. 24 what? What does that mean? To criticize further- there is literally a TON of text on the side panels of this product. I mean. Who has time to read all that? Certainly not me. Not Cristiano. It's too much. 
Herbalife 24 Formula 1 Sport Review Summary:
Herbalife 24 Formula 1 Sport Healthy Meal Flavor Grade: 8.4

Herbalife 24 Formula 1 Sport Healthy Meal Formula Grade: 8.6

Herbalife 24 Formula 1 Sport Healthy Packaging Grade: 8.1

Herbalife 24 Formula 1 Sport Value Grade: 8.0
I'm really kind of throwing Herbalife a bone here on the grading. I'll give it a 'B', but frankly there's not too much about this protein shake to get excited about. There's not enough protein, there's too much sugar, and the design bites. I guess if you are a super hardcore athlete and need quick recovery in the form of fast-digesting sugar, then this product might be for you. But you KNOW the Herbalife reps are selling this one to even average fitness enthusiasts who don't need the sugar. I give an 8.1 out of 10 to Herbalife 24 protein. Not for me.*
Herbalife 24 Formula 1 Sport Final Review Score: 8.1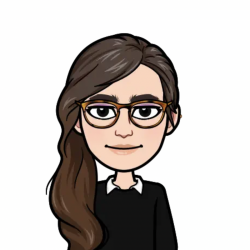 Latest posts by Allie Lewis
(see all)