Hello Everybody and welcome to my Advocare Meal Replacement Shake Review. I'll do my best to keep this protein shake review light-hearted, but informative, and certainly spirited like all my reviews. I mean. If you can't write a spirited meal replacement shake review, than you know you can get excited about just about anything. Wow. I just went to check my phone and realized I was on it for like, 20 minutes without even realizing it. Yikes. Ok. Back on track. Now checking phones for the entire rest of the review! That goes for you, too, reader! LOL. Ok. I need to grab your attention. BOO! Got it. So in this review, you are going to learn all about the Advocare Meal Replacement Shake. You are going to learn what's the best flavor of Advocare Shakes between the chocolate and vanilla. Then you are going to realize what the formula and supplement facts panels are really all about. You need to believe me when I say this meal replacement shake review is going to be OUT of this world. For real. It is. And at the end we'll even have some fun and discuss the packaging grade. Finally, we'll tie things together with a super helpful value assessment before concluding with the final review score. Darnit. I just checked my email. 20 pushups for me. Ok. Let's get down to business so that I'm not checking this darn phone anymore. Advocare Meal Replacement Shake Review, BEGIN.
Advocare is one of those companies. Dot. Dot. Dot. It's one of those companies that you can't really decide if you love it or hate it. Some companies I hate for no reason (like Rivalus), and then some companies I hate for good reason. And by good reason I mean it has some stereotypes tied to it that I have no reason to buy into. But I do. As you may have guessed, Advocare is one such company. It was a long time ago but I believe I ragged all over Advocare Spark in my Spark reviews. So I was sort of, well, not that excited to try their meal replacement shake. The last meal replacement I tried was the Women's Best Slim Shake, and quite frankly I despised that product (read why in my Slim Shake Review). Sooo. What did I find with Advocare's take on the good old meal replacement? Let's start by discussing the flavor.
What's the Best Flavor of Advocare Meal Replacement Shake? 
As a whole, I will award Advocare an 8.5 on the flavor grade because I think these shakes actually taste alright. If you're here because your mind is made up and you are GOING to buy the Advocare Shake, than I think you'd better grab the chocolate flavor. Here is what I thought of each: 
Chocolate Flavor: I would give the chocolate flavor an 8.8 out of 10 on the flavoring because it was better than the vanilla. Thanks Captain Obvious! Wow. I'm so insightful, aren't I! LOL. But yeah, if you HAVE to get the Advocare Meal Replacement shake, you have to get chocolate. (Keep reading to find out why I say 'have to' in such a negative sense). The chocolate flavor is better than the vanilla because in my opinion the bitterness of the chocolate counters some of the 'artificial' taste that you so often get with these shakes.
Vanilla Flavor: I'm going to give the vanilla flavored Advocare Meal Replacement Shake an 8.3 out of 10 – a full half point worse than the chocolate. I don't find this flavor to be nearly as palatable as the chocolate because it's just too 'smooth' and sweet to mask the metallic-y, artificial-y taste that I've come to hate in the Advocare products. I think it's because they dump so many preservatives and stuff in these shakes to give them better shelf life…but why don't we have a look at the ingredients and then REALLY give it to Advocare. 
Advocare Meal Replacement Shake Formula Grade: 7.4
Ok. Before you get all upset that I'm raining on your Advocare parade, just remember, you won't be HALF as upset as the person who isn't getting their free commission off of your sorry butt. Lol. Yeah. You heard me. One of the reasons I don't like Advocare is because of their crummy business model where the 'distributors' are pedaling all the products to their unassuming friends who don't know that the friend is getting a kickback of the sale. I don't think it's 'illegal' or a 'pyramid scheme' as they say sometimes (or is that Herbalife), but, still, there's always that negativity with this type of company. And it has the ability to agitate me especially when the product is sub-par. And that's what this is. Sub par. Why? Here are three reasons why Advocare Meal Replacement Shakes are sub par:
Sugar: Yep. The 'S' word. Too many times these days, 'meal replacement shake' simply means 'protein shake with sugar'. I'm so tired of it. Shakeology. Slim Shake. Bootea. You name it. The list goes on and on. And unfortunately you can add Advocare's hat into that ring. This shake has 12 grams of the sweet stuff, to keep your blood sugar high and your dentists' pockets padded.

 

Protein Spike: I think this meal replacement shake is also protein spiked with L-Lysine. This is not one of the BCAA's and it's not glutamine, and is such, it is not one of those aminos that I give a 'free pass' to when I see it in the protein ingredients. Basically there could be 20 grams of lysine in here and 4 grams of the complete proteins, and you would never know it. If they are going to add additional amino acid they should list them out so you know it's not being protein spiked.

 

Artificial Sweetener: Ok so not only do you have 12 grams of actual sugar, but then on top of that you are getting a bunch of artificial sweetener on top of it. That's like. Unforgivable in my book. I mean. It's already bad enough to have sugar to make you feel guilty about rotting your teeth and getting fat, but then we get to worry about our insides glowing like we live in Chernobyl, which is where sucralose. It doesn't get worse than that.

 
Advocare Meal Replacement Shake Packaging Grade: 9.0
Mehh. Ok. I guess this Meal Replacement Shake packaging looks ok. I'm not going to lose sleep over the way this product looks on the outside or the inside. They have the outer box covered in handsome bronze and purple graphics. It's a low-risk look that errs on the mature side. I can see housewives pulling this out of their cupboard to try and scam their fellow housewives with it. Lol. Seriously though. But yeah. Advocare isn't dumb or poor. They know their audience. They draw attention to the 'Meal Replacement' side of things and have a really handsome pouring shake graphic to make you think that it's the most delicious, thick, chocolate-y shake you've ever had in your life. Which it isn't. But it's not bad. I think the other thing I'm starting to appreciate even more now is the single-serve packet way of packing each serving so that you can take it on the go. I know I've kind of beaten this Advocare product to death in this review but I will admit in the heat of the moment their have been three or seven occasions when I've reached for my Advocare shake simply because of the convenience. Thus, I will give an 'A' on the packaging. How about we wrap this.
Advocare Meal Replacement Shake Review Summary
Advocare Meal Replacement Shake Flavor Grade: 8.5

Advocare Meal Replacement Shake Formula Grade: 7.4

Advocare Meal Replacement Shake Packaging Grade: 9.0

Advocare Meal Replacement Shake Value Grade: 7.5
At $45 for just 14 servings, you are paying a pretty good premium for the Advocare Meal Replacement Shake. I get that it has vitamins in it. But seriously. Nobody is straight up living off these things. If you are eating some whole foods in addition to subbing in an Advocare Shake, there really isn't even a need for a shake marketed as 'Meal Replacement' versus just your standard protein shake. Not worth it to me, so I'm giving a C. It's just not that good.*
Advocare Meal Replacement Shake Final Review Score: 7.4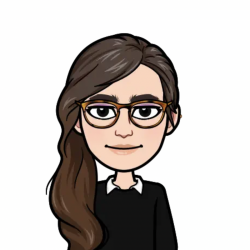 Latest posts by Allie Lewis
(see all)