Ok Ok I'll stop procrastinating and get this Allmax Nutrition Isoflex Protein Review started. I don't know why I've been procrastinating so hard. Probably something to do with the fact that it's 10 o'clock at night and that's West Coast time. East coast time, which is where I am, it is, er, you do the math. But why should I complain. I've got plenty of energy. I actually just made an Isoflex shake with a shot of espresso in it. It was disgusting actually. But no matter. I'm still going to give it to you straight in this review. I was lucky enough to get my hands on four different samples of Isoflex. So I can talk all about the taste. Taste is of the utmost importance and I'm super pumped to tell you all about it. The product is pretty basic in terms of formulation, but we'll still talk at length about all the ingredients anyways. The last thing we'll cover after taste and formula, is of course labeling. You know no product goes unscathed through the infamous BPW review critique. So that's the roadmap for this Allmax Protein review. If that sounds fun to you, let's get things started.
Allmax Nutrition SOUNDS like a ghetto brand, I know. But you'd be surprised to find their products are actually more on the expensive side. I was unfamiliar with the company's offerings until just a little while ago when I did a review of their fat-burning pre workout, CUTS. After being quite satisfied with Allmax CUTSon almost all fronts (read my full Allmax CUTS review here), I took it on myself to do another Allmax review. So, how does the protein stack up? Is it as good as CUTS? The answer, is, not QUITE. Let me start with the flavors. 
What's the Best Flavor of Allmax Isoflex? 
The best flavor of Allmax Isopure Whey Protein, in my opinion, is the Banana Creme Supreme. This is also the highest rated flavor on bodybuilding.com, so I can say now with confidence that if you are going to buy some Isoflex, you should really buy the Banana Creme Supreme flavor. There are some good alternatives, but this one is the best. Let me describe each of the four flavors of Isoflex that I tried to give you a better sense of how each one tastes. 
Banana Creme Supreme:

I have to give Banana Creme Supreme a rating of 9/10, just like on bb.com. I think that number is spot on for this flavor. It's like, SO close to being one of the best-tasting protein powders that I've ever tried. Your first few sips and you will be in protein shake heaven. There are REALLY nice, pure notes of authentic banana in this this flavor. I don't think they really NAILED the creaminess like I would've liked them to, but for a whey protein this is pretty darn good.

 

Peanut Butter Chocolate:

I'm giving the runner-up spot to the peanut butter chocolate flavor. For those of you who are regular readers of my blog, you know that this flavor is essentially my favorite thing in the entire world. I'm not even kidding. You can get me to do anything for a Reese's Easter egg. And I mean An-E-thing. Lol. IsoFlex chocolate peanut butter errs a little more on the chocolate side and less on the peanut butter, which is pretty standard. I would prefer a little more peanut butter, but overall this is just fine.

 

Strawberry:

Surprisingly, the strawberry flavored Isoflex protein beat out the Chocolate flavor by just a tad. This take on strawberry protein powder is not very bad at all. The flavors that you get are very real, and very true to an actual strawberry. There are few proteins that give you that sort of authenticity with a strawberry. Most times it will taste like a diet strawberry soda- which is not very good to me at all. This flavor is fruity but balanced and not too sour like some of them. I give it an 8.6 out of 10.

 

Chocolate:

This was one of the first times I opted to try the chocolate instead of the vanilla flavor because I'm just a little bit 'vanilla'd' out at the moment. I think this chocolate flavor is a LITTLE weak in terms of bitter and real 'cocoa' taste, which is why I enjoyed it least of all the four flavors that I tried. Don't get me wrong, this flavor of Isoflex by Allmax is still super drinkable, but at the end of the day it doesn't have enough complexity to it's flavor to make me chose it over any of the other three flavors.
Allmax Nutriton Isoflex Whey Protein Formula Grade: 7.0
Allmax kept things pretty simple with this protein powder in terms of the formula. A straight up whey protein like this is always going to be easy to flavor and easy to sell, as proven by the size of Allmax. I personally prefer blended proteins so that I get a nice extended release of amino acids to my muscles (and most importantly, stay FULL longer), but I don't mind having a whey protein around for immediately post-workout. Allmax has some elements to the formula that I like, and then some that I'm less fond of. The things I like are: 
It's Low Calorie at 115 per serving

It's QUITE high in protein even for a protein shake (27g / serving)

 

It uses cross-flow, microfiltered Whey

It's sugar-free
Well that's a pretty good list of pros for this product- what could possible be the negative aspects? Well. I don't want to call out Allmax, but this protein could very well be amino acid-spiked. You can notice a 'NOS Complex' in the ingredients section consisting of arginine and taurine. Er. Ok. What's the point of a NOS Complex in my whey protein shake? Arginine doesn't elevate NOS levels, it's been disproven. So what's the deal? Well according to many, the 'deal' is that Allmax put those in because technically whatever quantities of them they did include count towards the overall protein content. So while I like seeing a big '27' number for grams of protein per serving in Isoflex, that could very well be inclusive of 7 grams of taurine-for example. This is a cost-cutting tactic used by many brands, and it's pretty shady. I'm not saying for SURE this is what's going on here, but if I had to guess, I'd say yeah this one is amino-spiked. 
Allmax Nutriton Isoflex Whey Protein Packaging Grade: 7.5
I'm giving Allmax a 'C' on packaging because people/things that get 'C's' are average. And this packaging, if NOTHING else, is AVERAGE. It's so average, that if it were a boy, it would be my ex-boyfriend. There's nothing WRONG with the way Isolfex Whey Protein Isolate looks, but there's also nothing particularly RIGHT with it. It's the standard copy/paste sports nutrition labeling that we've seen quite frankly since the 1990s. The metallic royal blue and red color scheme is so old-school that it reminds you of being in an old, musty, high school gym. Watching the boys do bench press and barbell curls. It almost brings me to a nostalgic place. The name 'Isoflex' is so stereotypical of protein powders. The yellow italic font adds it's selling points to an already busy label panel. The buzzwords 'innovation' and 'quality' and 'results' border the label and add additional averageness to the design. This packaging is so generic that it practically makes my head spin. I sort of love it in a way. But the pure designer in me cannot reward such a bland concept with a grade higher than what I have awarded. I LOVE Allmax CUTS packaging, but Isoflex is from the dark ages.
Allmax Nutriton Isoflex Whey Protein Review Summary
Allmax Nutriton Isoflex Whey Protein Flavor Grade: 8.9

Allmax Nutriton Isoflex Whey Protein Formula Grade: 7.0

Allmax Nutriton Isoflex Whey Protein Packaging Grade: 7.5

Allmax Nutriton Isoflex Whey Protein Value Score: 7.4
For $40 for the 2-pounder, I need more peace of mind that what I'm getting isn't amino-spiked. I like the Banana Creme Supreme flavor of Isoflex tons, but even that can't overcome the high price point and basic, at BEST formula. I'm not particularly fond of this Isoflex Protein.*
Allmax Nutriton Isoflex Whey Protein Final Review Score: 7.6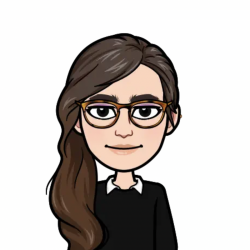 Latest posts by Allie Lewis
(see all)