P90X is best know for their workout programs, but did you know they make protein bars as well? I didn't know until one of my friends got me some for Christmas. What a better opportunity than to share some of my findings with you all! In this P90X Peak Performance Protein Bar Review, I'm going to do quite a few things. The first thing that I'm going to do is tell you all about the flavors and tell you which flavor of P90X Peak Performance Protein Bars are best. The second thing I'll do in this protein bar review is talk a little bit about the formula and ingredients. The formula is really important in these nutritional bars- especially for someone with a handful of food allergies and other considerations. So. Yeah. We'll cover the ingredients in depth. The third, and maybe most important judging criteria is the packaging review score. In this section we will obviously be talking about the overall aesthetics of the packaging. Do not take this section lightly! Lol. Well. Nothing will be taken lightly in this review. Just kidding. I keep these reviews very light-hearted. We have FUN here at the BPW. So let's get started!
P90X Peak Performance Protein Bars must be selling well. Why do you say that, Allie? Well- let's consider P90X and the unbelievable and widespread reach of this brand. The product is made by Beachbody Performance. Beachbody is the massive health and lifestyle brand that owns P90X and several other branches of the health and fitness world. Chances are if you are into fitness, you've been exposed to Beachbody in some form or another- you just might not realize it. Now. I love P90X and some of the Beachbody workouts, but quite frankly I've been unimpressed with the quality of the sports supplements that have come out of this brand. I've tried the Beachbody Energize pre workout, and also the Beachbody Recover protein. Beachbody Energize was totally underwhelming (you can read my full review here), and then on the post-workout side of things, their protein just isn't very well-made (read the full Beachbody protein review here). So with those experiences in the back of my mind, I set out to review these P90X bars. I am keeping an open mind! Let's start with flavors. 
What is the Best Flavor of P90X Peak Performance Protein Bar? 
There are four different flavors of this protein bar, and each one has very different characteristics and tastes. I'll tell you in detail what my thoughts are on each of the four protein bars, and then decide what my favorite one actually is. Here are my final thoughts on each. The first one I tried was Chocolate Fudge. 
Chocolate Fudge: I'm going to be honest with you- the chocolate fudge flavored P90X protein bar was flat out nasty. Maybe I've been spoiled by some of the other protein bars that I've reviewed, but this one does NOT hit the spot. The chocolate flavors are totally overpowered by really strong 'chemical-y' tastes. The product is off to a truly horrible start in terms of taste. I'm really hoping the other flavors don't have this same sort of nasty flavor. 
Cafe Mocha: Oh man. I'm really starting to worry that all the P90X bars taste the same. This one might be just a TAD better than the Chocolate Fudge, but I'm really unimpressed with this flavor as well. It reminds me a little bit of the Chocolate Coffee flavored RXBar that I recently sampled. RXBar was nasty, but this one is much worse. There's not nearly enough sweetness to go along with the bitter coffee flavor.
Wildberry Yogurt: Ok, so NOW we're talking. Whatever it is about the yogurt coating or the berry flavors being so different in nature than chocolate, or whatever, this flavor is worlds above the first two. I could actually see myself eating this P90X Peak Performance bar until it's finished, which is more than I could say for the other ones. This bar also has a softer consistency than the others, which is huge for me right now since I had a brutal dentist appointment just two days ago that I'm still recovering from.
Chocolate Peanut Butter: You know from last night's Allmax Isoflex review that I'm a huge-time chocolate peanut butter fan. Nothing gets me going like a solid dosage of chocolate peanut butter. This interpretation of the classic choco-pb flavor is, well, not quite as successful as I would've liked. Peak Performance bars in general have under-delivered in terms of taste for all four flavors, but this was the ONE that I saved for last because I really wanted it to be good, and it's just not. It's not sweet enough, and there's also not enough salt for me to be like YES, there's the peanut butter. There isn't ENOUGH of either flavor, unfortunately. 
I have to say that after trying all four flavors of the P90X / Beachbody Protein Bars, the best-tasting one is actually the Wildberry Yogurt. I know. I'm the first one to choose savory 'rich' over 'berry'. IE Chocolate-anything over all else. Chocolate is BAE. But, it got it's but handed to it by the Wildberry Yogurt. OVERALL I'm giving Peak Performance Protein Bars an 8/10, but the real average could be much lower. They're all pretty bad except berry. 
P90X Peak Performance Protein Bar Ingredients Score: 6.0
Andddd there you have it folks. A FAILING grade on the ingredients. This is actually confirming my suspicion that these protein bars are actually the worst. It helps explain some of the disgusting taste as well. I'm actually so mad at P90X / Beachbody right now. They literally make the WORST, CHEAPEST nutritional products in the entire world. It's the common theme that I saw in the first two products that I reviewed. They just make the cheapest product possible, knowing that they have enough of a following and customer base to sell tons and tons of products anyways. It actually makes me sick. Like. This company has ALL SORTS of money to spend on product development and the products themselves. And then they go and make this CRAP. Ugh. So why is it crap? Where to start. Basically it's two main things. Two 'S' words that I hate above all else. Soy, and sugar. 
Soy: This product includes 20 grams of protein. And what kind of protein, you ask? SOY protein. That's right. ALL Soy. Er. Actually it looks like there is some whey isolate listed- behind Soy Isolate, soy crisps, and more soy. It's a pure soy-fest. And it makes me sick. Literally I get sick when I eat soy. And after eating these four stupid bars (thank gosh I didn't finish them), but it's not surprise that I'm feeling like crap. Soy is literally the worst form of protein you can put in your body, and maybe the worst non-controlled-substance you can put in your body period. Second ONLY to the next most prominent ingredient in these awful Beachbody Protein bars: Sugar.
Sugar: 17 Grams of Sugar. SEVENTEEN. Are you kidding me. That's completely unacceptable and disgusting. On TOP of that, they use evaporated cane juice invert syrup- a cheap, low-cost form of sugar that will hit your blood sugar like a ton of bricks. I literally hate this product more and more with each ingredient that I read. The real crime is the amount of sugar in here. I literally don't understand why you would put this amount of sugar in your product. I really don't. Beachbody needs to straighten out these products. I just don't see how even an uneducated consumer would continue to buy these horrible protein bars. 
P90X Peak Performance Protein Bar Packaging Grade: 6.8
I'm going to fail Beachbody on their packaging too, just because I'm mad and I want them to feel the wrath of a nobody internet blogger. Which they won't. Because Donald Trump is going to 'close the internet' LOL. But my anger at the horrible formula aside- just look at how pitiful this product is from a packaging and aesthetic point of view. We have a monstrous, futuristic looking P90X logo that is great for workout programs and alien spacecraft, but truly a horrible choice for protein bar packaging. The glossy wrapper is also incredibly dated and low-quality-looking. The flavors do have different color schemes, but it's still not enough to outweigh how much I dislike the product's design. Each one has a boring strip of color lazily plastered across the top of the design that does almost nothing for the design except take up more critical real estate. It's just ugly. It's all ugly, and it's all bad. All things are wrong with P90X protein bars and I wish they were all rounded up and destroyed. Yes. I'm talking like a crazy person. But I HATE these bars.
P90X Peak Performance Protein Bar Review Summary
P90X Peak Performance Protein Bar Flavor Grade: 8.0

P90X Peak Performance Protein Bar Formula Grade: 6.0

P90X Peak Performance Protein Bar Packaging Grade: 6.5

P90X Peak Performance Protein Bar Value Score: 5.0
Wow. Beachbody almost deserves a round of applause for how BAD these protein bars actually are. If there was a mercy rule here on the BPW, P90X Protein Bars are responsible for hitting it. P90X Peak Performance Protein Bars are the worst protein bars in the world, and I pray you never are exposed to one.*
P90X Peak Performance Protein Bar Final Review Score: 5.5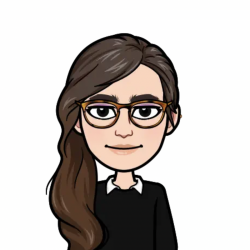 Latest posts by Allie Lewis
(see all)