Ancient Nutrition Bone Broth Protein Reviews are peppered all over the web but not one single person can you give the INSIDE scoop as good as I can. You guys. I am the world's foremost protein reviewer and the ONLY one who is going to give you the whole story on Ancient Nutrition and what they are all about. Ancient Nutrition Bone Broth Protein is one of those products that I resisted for a while because, well, similar the collagen protein products that I've started trying, the sourcing sounds weird. But I finally conquered my fears and got my hands on Dr. Axe's Bone Broth Protein. In this review I'll tell you ALL about the taste, the nutritional info, and more. Let's turn back the clocks and go into the land before time in this ANCIENT Nutrition Bone Broth Protein Review!
Ancient Nutrition. Bone Broth. It all reminds me of that old dinosaur movie that I used to watch as a kid. What was it called? The Land Before Time! That's what it was. I used to love that movie. They had the cutest little dinosaurs…
Anyways. Ancient Nutrition Bone Broth reminds me of little dinosaurs. I don't know why. Lol.
I guess it's because this product is literally made from chicken bone broth protein. I don't really understand how you synthesize protein from the bones of animals, nor do I know what makes me feel weirder- drinking the collagen protein from the hides of cows, as is found in Vital Proteins Collagen Peptides (which I reviewed on here yesterday), or this new Ancient Nutrition Bone Broth Protein. Both seem to be all the rage. I was curious what this stuff actually tastes like though. Why don't we start there…
What Does Bone Broth Protein Taste Like? 
I was half expecting this protein powder to taste like, well, straight up bone broth. Like chicken soup broth. Like the kind of soup Fred Flintstone would be drinking at home after a long days' work. Lol. 
But no. The reality is that this Bone Broth protein from Ancient Nutrition actually tastes alot like nothing. I tried the unflavored version of the Ancient Nutrition Bone Broth and then I also had the vanilla flavor. The unflavored Bone Broth protein was very neutral- I tried it on it's own and while it does have a little bit of a, hm, 'rice-like' flavor, I don't think it was unpleasant. My boyfriend mixed up a scoop of this unflavored Bone Broth protein with some fruits and veggies and he ended up having a big old smile on his face because it was so good. I tried it and it was OKAY so let's not get too excited. Lol. My sweet tooth prefers something a little sweeter than the concoctions HE makes! 
The vanilla flavor is the best flavor of the Ancient Nutrition Bone Broth Protein in my opinion. I tried it by itself in a shaker with some unsweetened vanilla almond milk and I can tell you that it had an absolutely fantastic texture and flavor profile. 
The sweetness was not QUITE up to par with some other proteins that I've tried, but it was actually a little sweeter than the Vital Proteins Vanilla that I had the other day.
The chocolate flavor of Ancient Nutrition Bone Broth was pretty good, but not great. I think similar to the vanilla, the flavors itself were more muted, and not quite as bold as I would have preferred. I do like the flavor with a little added Dutch Process Cocoa Powder added, though. It helps ramp up the flavor.
I think both the chocolate and vanilla Ancient Nutrition flavors were a LITTLE bit bland, and so if I was Ancient Nutrition, I think I would experiment with ramping up those flavors to see if they can instill a little more of a bold flavor out of their bone broth protein.
Overall though, flavor-wise, I'm pretty happy with Ancient Nutrition Bone Broth Protein. If you are into the unflavored stuff, you would be more than happy with this broth. It's very inoffensive. Let's talk about the ingredients a little bit. 
What is Bone Broth Protein? 
I have had a ton of people asking me on Instagram after I posted this Ancient Nutrition Bone Broth Protein in my story- 'Allie, WHAT IS THAT?', and 'WHAT IS Bone Broth Protein?'. After doing some due diligence, it turns out that Ancient Nutrition Bone Broth Protein is made from the broth of chickens in this case.
And how they make the bone broth protein is by taking the bones of chickens, along with all the ligaments, and tendons, and cooking them. Yep. You see where the Fred Flintstone reference is coming from now? Lol. 
But yeah. They cook all that 'good stuff' up nice and hot. Then they filter out the protein from the resulting hot mess (it really is a hot mess I actually saw a video of the bone broth production), and then dry it using a special process. 
So. THAT is what you are getting in this Ancient Nutrition Bone Broth Protein. That is literally the only ingredient in the unflavored version: 'Chicken Bone Broth Protein Concentrate'. 
The Vanilla and chocolate flavors of Ancient Nutrition's protein has some natural flavorings and a little bit of natural sweetener in the form of stevia and monk fruit. Both the chocolate and vanilla flavors also use some xanthan and guar gums as thickening agents. 
I don't mind these formulas. They are very clean and minimalist. 
In terms of macros, the Bone Broth protein is similarly minimalist. You have the following, per serving: 
Calories 100 
Calories from Fat 7
Total Carbohydrate 2g
Sugars 1g
Protein 20g 
Calcium 14mg
Sodium 150mg
Potassium 270mg
NOTES: I really don't have too much to say about the bone broth protein macros. It's just a protein powder. Straightforward. Let's shift gears and talk about if Bone Broth protein actually makes noticeable differences in digestion, and the rest of all that stuff. 
Does Bone Both Protein Have Collagen? 
So- here's a super basic question that folks have been asking me after I did that post on Instagram. 
The answer is that the regular Ancient Nutrition Bone Broth protein contains collagen, however it is not a pure collagen protein. 
Does Bone Broth Protein Help Joints, Skin, Nail, Gut Health, Etc? 
I actually have only taste-tested these three flavors of the Ancient Nutrition Bone Broth regular protein at this point so I can't speak to if it has other health benefits. I would assume that it does have some of those added benefits because of the collagen that it contains. Let me tell you about the packaging a little bit now. 
Ancient Nutrition Packaging is Ancient and Beautiful!
I think from a branding/marketing and packaging perspective, this bone broth protein looks really cool. At first it wasn't my favorite because you guys know that I prefer something with lots of fun color, or even those pastel colors like on the Vital Proteins products. But the Ancient Nutrition way really has grown on me. I think their logo is neat, even though I have no idea what it is! Lol. I do like the bold callout of WHAT the product is and what it does. There is a big bold strip along the bottom of each Ancient Nutrition label showing the different flavors of each variety of Bone Broth protein. There are also two little icons that tell you the protein quantity and then calling out that the Ancient Nutrition product is Paleo Friendly. Overall it all works and gives you that really 'old school' vibe. Alright. Let's wrap this thing up. 
Ancient Nutrition Review Summary
– Ancient Bone Broth protein comes in vanilla, chocolate, unflavored (and I think a new turmeric flavor that I had not tried). The flavors are a little bit muted but not bad
– Ancient Nutrition Bone Broth protein contains chicken bone broth protein sources, which does include some collagen. They also do make a collagen-specific product, that I haven't tried yet
– Ancient Nutrition may have additional health benefits outside of simply being a good source of protein.
– Ancient Nutrition Bone Broth protein has great branding and packaging and marketing 
– Ancient Nutrition Bone Broth protein is relatively affordable and fairly priced, in my opinion 
To summarize, I think this brand, fueled by the expertise of Dr. Axe, is poised to do some really cool things. They have great products with very sound science behind them. The bone broth protein isn't the best TASTING yet, but I think if they improve that, it will really be something to contend with.*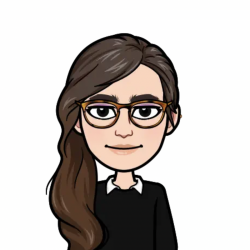 Latest posts by Allie Lewis
(see all)