Vital Proteins Collagen Peptides Reviews are super easy to find these days as the Vital Proteins brand seems to keep growing and growing. In this Vital Proteins Review, I'm going to tell you a few things about the product itself. The very first and most IMPORTANT thing I'm going to tell you about is if the Vital Proteins Collagen product actually works. I know. We've both heard all of these miraculous stories about Vital Proteins. But does it REALLY make a difference in your hair, skin, and joint health? We'll go over that. I'm also going to tell you what the Vital Proteins collagen products actually taste like. They are very, different then what I'm used to, but we'll discuss it. The last thing we'll talk about is the Vital Proteins Collagen packaging before we wrap things up. Let's begin the Vital Proteins Review right NOW.
So. If you are on Instagram like I am, and you have a mother, you probably have, at some point in your life, convinced that mother to create an instagram profile herself. That way she can watch your story and make fun of everything you do. At least that's what mine does. 
But one of the benefits of your Mom having an 'Insta is that she always gets served these advertisements for amazing products that she ALWAYS shares with me. 
So the other day when she sent me the ad for Vital Proteins Collagen, it was like the final straw. I have been seeing Vital Proteins' collagen peptide products on the shelf at my local Whole Foods and so I went to that exact Whole Foods and decided to take the plunge and buy two jars of Vital Proteins Collagen Peptides. So I've been taking them for about 5 days now. And before I tell you what collagen benefits I've already noticed, I'm going to go over the flavor really quick. 
What Does Collagen Protein Taste Like? 
You probably are wondering, like I was before I bought my Vital Proteins Collagen, what the heck does this stuff taste like? What DOES collagen protein taste like? Does it taste like a whey protein or a milk protein? The answer is that it really does not. It tastes quite frankly, like nothing. I bought the Blue-colored jar of Vital Proteins Collagen Peptides which is the unflavored option, along with a jar of the yellow-colored Vital Proteins Collagen protein that has a vanilla flavor. Let me tell you how that one tastes along with how the unflavored one tastes:
Unflavored: The unflavored (blue jar) version of the Vital Proteins product is so mild-tasting I could hardly believe it. I found that I could even mix this one into water alone and drink it without picking up hardly any flavor. I've been mixing this one with some cucumber and lime for a very light, refreshing collagen drink. 
Vanilla Flavor: The 'Madagascar Bourbon Vanilla' flavor tastes okay to me. I was expecting this vanilla flavored collagen to be a little bit more sweet, but I was half-expecting to turn  my nose up at the flavor. But no. It's actually quite good. If you want to make it REALLY good, you should try mixing it up in some almond milk. That gives it a nice texture as well. 
Is Collagen Protein as Good as Whey Protein? 
I think taste-wise, the Vital Proteins Collagen Peptides are about 80-85% as good as whey protein in terms of flavor. I wouldn't rank Vital Proteins in my top ten proteins in terms of taste, but then again, you have to keep in mind that this vanilla Vital Proteins product is also naturally flavored and sweetened, unlike alot of the proteins that I have reviewed that are not natural.
To summarize, the Vital Proteins Collagens taste very mild and are inoffensive. I have had so many worse-flavored proteins recently. In fact most of these Vegan proteins, like Ora Organics, or the Daily Clean Shake, are much worse-tasting than this. I'm actually a bit of a fan of these Vital Proteins as far as taste. Let's look at the ingredients and nutritional info for a hot second before we talk about the effects of collagen peptides. 
What is in Vital Proteins Collagen Peptides? 
The ingredients are very simplistic- and the unflavored version has just ONE ingredient- the bovine hide collagen peptides. Imagine that. A material made out of the bovine hides that were probably going to be disposed of anyways. Someone has probably made quite the business out of this. 
The vanilla flavored Vital Proteins Collagen Peptides has the following ingredients listed: 
Bovine Hide Collagen Peptides, Coconut Water Powder, Vanilla Bean Powder, Rooster Comb Extract (Hyaluronic Acid), Bacillus Coagulans
So even the vanilla flavor, as you can see, is so simple. 
I think the ingredients show just how pure this company in particular prefers to keep their formulas, which I do like. I think a few more thickening ingredients or flavors could've squeezed a little bit more TASTE out of the product, but the tradeoff is okay by me because you aren't getting anything unexpected. 
The other thing to look at here are the nutritional facts. Keep in mind this is basically a protein source so you are getting mostly protein with not many carbs or fats. Here is the Vital Proteins Collagen macro-nutrient breakdown of one scoop of the vanilla flavor: 
Per Serving: 
Calories 90
Total Carbs 4g
Sugars 3g
Protein 18g
Calcium 15mg
Magnesium 14mg
Sodium 110mg
Potassium 90mg
Collagen 20g
Hyaluronic Acid 80mg
Bacillus Coagulans 12mg
NOTES: Again, 18 grams of protein in a 25 gram serving is a very protein-centric profile. It's interesting that Vital Proteins doesn't disclose the amount of carbs or fats in their Collagen product but I think we can safely assume that it is nominal amounts. 
Other than that, yeah. It's very what-you-see-is-what-you-get. You're drinking more or less straight-up protein just like any other protein  powder that I've reviewed. Let me talk a little bit about the effects that I've experienced with Vital Protein Collagen now. 
Does Vital Proteins Collagen Work? 
So. That really depends. But I'm betting you want to know if my skin feels better. Or if my knee stopped hurting because of Vital Proteins Collagen Peptides. Or if my nails are harder and grow faster. Or if my hair is thicker. And to all of those points, it's still a little bit unclear. 
Now keep in mind that I've only been taking Vital Proteins Collagen for about five days- just one serving per day. This is the only protein supplement that I'm currently taking, and I really do think that my SKIN in particular has benefitted. 
Embarrassingly enough, I will admit that as a 34 year old I still tend to get some acne on my chin. No amount of cover-up can tame the monster on my chin right now actually, but I will tell you that the Vital Proteins Collagen has definitely seemed to help me turn the corner as far as my skin quality. It might be coincidence that it has been uncharacteristically clear these past few days that I've also been taking Vital Proteins Collagen, but I don't think so. 
My NAILS seem to be showing nothing out of the usual. I got a really slick gel-coat on Monday by the way. Because I know you were curious. Lol. But yeah nothing crazy as far as nails. 
JOINTS. (The kind in your body, wink wink) My joints have been wonky since college. My right knee and hip in particular have not been great. But since taking this Vital Proteins Collagen I DO sort of think that I'm a tiny bit more pain-free. (Is that proper English? I don't think so Lol). 
DIGESTION: In terms of the digestion, if I have to compare these collagen peptides to whey or milk or the plant-based products I've had recently, I would say collagen WOULD be my favorite. On drinking I don't get any of that queasiness that dairy-based products have been giving me. And I don't get that sharp feeling in my gut like I do from a dense pea-based vegan protein. 
But there is ONE thing I think I should mention about the Vital Proteins Collagen Peptides, and it's the only product side effect I've noticed, relating to digestion. Can you guess it? I bet you can. Pull my finger, you've almost got it…
Vital Proteins Collagen Side Effects
The only side effect of Vital Proteins Collagen Peptides is that it makes you have very odorous gas. 
Believe me. I thought it was just coincident the first day I had it. Truth be told I was at Chipotle that afternoon for lunch and so I was ready to claim it on the carnitas and queso. 
But after day 3 on Vital Proteins Collagen and experiencing the same, er, 'brand' of gas, I knew what the culprit was- the collagen. 
So. Yeah. It makes you a little gassy that's the only side effect. Actually it smells super bad (you'll see), but it's not a huge deal. It still doesn't make me as gassy as some of the harsher plant proteins like Vega One Shakes. 
Okay let's end on a more pleasant note. 
Vital Proteins Collagen Packaging is Gorgeous
It doesn't get much MORE pleasant than Vital Proteins packaging. I mean. This packaging is so good that it's practically not even there. It's like 'buttah', you know? The colors are stunning, almost muted shades. Vital Proteins has an entire product line at this point, and each product has it's own beautiful color. 
The brand name 'Vital Proteins' is exceptional, and the branding to go along with it is simply marvelous. 
The Vital Proteins brand name sits along the top half of the label along with a small graphic (a vanilla bean on the vanilla flavor, and a cow on the unflavored option), and the word 'Collagen Peptides' reminds us what this product is. 
There are just two colors on the entire jar- the colorful them of the product which makes up the background color, and then the white for the text and graphics. 
The only complaint I have on the Vital Proteins packaging is that sometimes the background color is so faint that you can't read the information on the front of the package. Especially the greens and yellow-themed Vital Proteins products. But. They still look gorgeous so I forgive them. Such beautiful packaging. 
So that's really it guys, let me summarize this Vital Proteins review for you: 
Vital Proteins Review Summary
– Vital Proteins Collagen Peptides taste very mild. The flavored options are not crave-worthy but they are all-natural so it's pretty impressive for a natural product
– Vital Proteins are super minimalist from a formulation standpoint. Only one flavoring ingredient along with some probiotics and hyaluronic acid
– Vital Proteins does seem to help your skin and joint health. To what extent, I'm not quite sure yet. Nail I'm not certain about yet either
– Vital Proteins packaging is stellar. Really well done
I think my initial experience with Vital Proteins Collagen has been very positive. Will it become my new go-to protein supplement over a whey or vegan option? That remains to be seen. But it certainly has shown great promise so far!*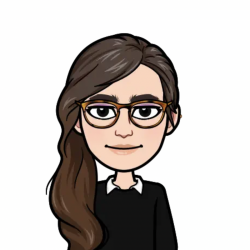 Latest posts by Allie Lewis
(see all)