Vega Sport Protein Bar Reviews have FINALLY come here to the BPW in the form of my super entertaining, always informative, and sometimes a little goofy rundown of this new protein snack. I have reviewed a handful of the other Vega Sport products in the past, and I'm excited to tell you what I think of the Vega Sport Vegan protein bar. I have had a mixed experience with the other Vega Sport products but in this review you can expect to have  great deal of knowledge dropped straight on you! I will go over the flavors, including which one is my favorite. I'll talk alot about texture, sweetness, etc. etc. The other thing we'll discuss are the Vega Sport Bar ingredients to help you understand what is actually in these Vegan Protein Bars. The last thing we'll chat about is the Vega Sport Bar packaging before summarizing my thoughts in a Vega Sport Bar Review Summary. Let's kick things off now!
The Vega Sport brand is the most well-known Vegan sports nutrition brand in the world, and was probably the very first to start marketing Vegan products over fifteen years ago.
When I learned that they launched a brand new Vega Sport Vegan Protein Bar, I was, of course, HIGHLY interested. After all, this brand is so big at this point that they MUST be able to formulate a delicious bar right? And so why don't I start right there. By telling you if the Vega Sport Bar TASTES good!
What is the Best Flavor of Vega Sport Bar?
The Vega Sport bar comes in four different flavors. Let me talk a little bit about each of them and then share my pick when it comes to my favorite:
There are four flavors of the Vega Sport Vegan Protein Bar. They are,
Chocolate Coconut
Chocolate Peanut Butter
Crispy Mint Chocolate
Crunchy Peanut Butter
I bought a box of each of the four flavors. I tried the Chocolate coconut first.
Chocolate Coconut has actually a really strong coconut flavor. The chocolate flavor takes a backseat to the coconut, for sure. My boyfriend actually HATED this flavor because of the texture, which, in this one and ALL four flavors of the Vega Sport bar, is, well, definitely 'vegan'-ey. It has that sort of pea protein filmy taste that seems to coat the roof of your mouth. This coconut chocolate flavor is pretty good though.
The Chocolate Peanut Butter flavor is better than the Chocolate Coconut because peanut butter masks that pea protein TEXTURE better than the choco-coconut. I can really taste the organic peanut butter in this vegan bar and it is perfectly balanced 50/50 to my palette between the chocolate and the peanut butter. I thought the sweetness level was very good too.
Crispy Mint Chocolate was the flavor that I tried next. I found this flavor to be much better than I expected because you guys know I'm not necessarily a big chocolate mint fan. This flavor was surprisingly good though. It tasted a big like a Girl Scout cookie thin mint!
Crunchy Peanut Butter: The crunchy peanut butter is my FAVORITE flavor of the Vega Sport Protein Bar because it is sweet, salty, and primarily tastes like peanut butter before anything else. I really actually enjoyed this flavor even if I think it is just a touch too sweet.
To summarize, I think Vega Sports Vegan protein bars are quite good. I'm trying to think of another vegan protein bar to compare them to, but I really can't at the moment. I found that the Papa Steve's bars are just so different in texture from these to make a clean comparison…as are the RX Bars that I've reviewed. The Vega Bar is more like a dairy-based bar in terms of it's texture and structure so it makes it hard to compare it to other bars out there. But. I do think the flavors and texture are pleasant. I'll give them an 8/10 on the flavoring and texture. Let's talk about the ingredients now.
What Ingredients are in Vega Sport Vegan Protein Bars?
The ingredients are always an important part of my Vegan protein bar reviews. The ingredients in the Vega Bar are a little bit complicated, and far from the minimalist ingredient list you see in an RX Bar or something like that. These are much more complex. Here are the ingredients:
Brown Rice Protein, Pea Protein, Tapioca Starch, Brown Rice Syrup, Can Sugar, Peanut Butter, Palm Kernel Oil, Peanuts, Sacha Inchi Oil, Inulin, Brown Rice Crisps, Cocoa Powder, Peanut Flour, Agave, Cocoa, Sea Salt, Peanut Extract, Unsweetened Chocolate, Vanilla Flavor, Sunflower Lecithin. 
NOTES: The thing to note here is that the Vega Sport Protein Bar is sweetened with SUGAR. Like. REAL sugar. Not stevia or something like that. Sugar. You also can see that Vega uses a combination of brown rice and pea proteins as the main ingredients to provide the protein content. I don't love products that contain Palm Kernel Oil just because 9/10 it is harvested irresponsibly in a way that harms our environment, but that is my only complaint.
In terms of the macros and the Vega Sport Protein Bar Nutrition Facts, there are a few things that might raise some eyebrows. Here are the per bar macros:
Calories: 260
Total Fat: 11g
Sat Fat: 3g
Trans Fat: 0g
Cholesterol: 0g
Sodium: 150mg
Total Carbohydrate: 27g
Dietary Fiber: 3g
Sugars: 16g
Protein: 15g
NOTES: It's pretty easy to see what the big knock on Vega Sport protein bars is. SUGAR. At 16 grams per serving, you are actually getting more sugar than protein in the Vega Sport bar. Now. I know this is a 'Sport' bar, and that the sugars are likely to be marketed as an energy source or recovery fuel for athletes with depleted glycogen stores, blah blah. But. That's just alot of sugar no matter how you dice it. The overall CALORIE count is also a bit high for my personal preference. 260 per bar is alot especially if you are on a diet. 
Overall I will give Vega Sport an 8/10 on the formulation and nutritional elements of their Vega Sport Bar. It has too many calories and sugar for me to give a perfect score, but it's not bad at all. Let's wrap things up (pun intended), by scoring the Vega Sport Bar packaging.
Vega Sport Packaging is OK.
Vega Sport has never blown me away with their packaging, and their Vega Sport bar is no exception. The bar uses the same violet / blue shade that they have featured for years in their branding. I personally think it's a hideous color, but, that's not a real knock on the bar overall.
The bar itself features the brand name 'VEGA' very prominently, vertically oriented and covering about 40 percent of the main face of the total wrapper's real estate.
The other information is arranged on the top and bottom, around the brand name logo. The callout '15g protein', along with the classic 'when to use it' timeline graphic, which shows that the best time to eat the Vega Sport Vegan protein bar is after exercising.
And that's really it as far as packaging. It's okay. It's not super sexy. The wrapper itself is very thin, and the print quality is either average, or just below. In that sense it feels like Vega opted to make the packaging a matter of cost rather than of importance. For that reason, and because aesthetically this bar doesn't do a whole lot for me, I'm giving them a 7/10 on packaging. Ok. That is it guys! Let's wrap up this Vega Sport Protein Bar Review.
Vega Sport Bar Review Summary
– The flavors are all pretty good, although the texture DOES definitely have a 'vegan-ey' aspect to it. The Crunchy Peanut Butter is the best flavor of the Vega Sport bar, and the mint chocolate is also surprisingly good
– Vega Sport Bars are somewhat more caloric than other bars, and also have a good bit of sugar at 16 grams per bar. The fact that they have more sugar than protein is a concern 
– The packaging of Vega Sport bars is cheap and not particularly impressive visually. This is consistent with most Vega products 
To conclude, given the higher price point of Vega Sport bars relative to other vegan sport products on the market, I would've had to be either BLOWN away with the flavors, or a little bit more impressed with the macros. Since that isn't the case, I'll give Vega Sport an 8.4/10 overall on this new Vegan protein bar. Good, but like all Vega Sport products, it seems to come up just a bit short of earning it's premium price point.*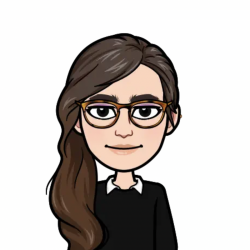 Latest posts by Allie Lewis
(see all)