Animal Cuts for Women? Is that a real thing? No. It's not. But in this Animal Cuts Review I'm going to tell you if this product is OK for WOMEN to take. How do I know? Because I'm a woman. And I've been taking it for just over three weeks. In this Animal Cuts review I'm going to answer all of your questions, including: How does Animal Cuts work for women? Is it an effective weight loss and fat burning aid? What's in it? Is Animal Cuts Safe? I know you are probably wondering these very same things as I was before I started. Luckily for you I am a human supplement guinea pig and am always happy to try these things and share my learnings with you. So that's exactly what I'm prepared to do for you right now. In this Animal Cuts review I'm going to start by talking benefits and performance. I know you want to know what the deal is with this fat burner and how it impacts the body. After that we are going to talk about the formula and what's in this product. Finally we will talk about the packaging, just for fun. The review will end with my final review summary and a score that will take the price point into account as well. If this is your first BPW review, prepare to be informed, entertained, and probably just a little bit terrified for my mental health. LOL. Let's get the Animal Cuts review under way! Woo!
The Animal Cuts product is one that quite honestly I had been avoiding for some time. I mean. Who really wants to associate themselves with an animal? Probably like. All of my ex boyfriends and everyone associated with them. But hey. I'm making better decisions now. Right? Hm. To be determined. Animal Cuts looks pretty intimidating, and we'll flush that out a little more in the packaging review section below. But needless to say the name, along with the black and red jar creates a product that is more than just a little bit masculine. So why did I buy some? Because one of our awesome readers emailed me and asked what I thought about it. My answer to her was nothing because I had never tried it. Soo. What do I always do when that happens? I drive my bored, unemployed ass to the vitamin store and grabbed some Animal Cuts to try. And so for the last two weeks I've been taking Animal Cuts and will tell you how I looked at the beginning compared to the end. Am I in better shape? Worse? The same? Did Animal Cuts work it's magic?
Does Animal Cuts work for Women? 
I'm going to give Animal Cuts 'Ripped & Peeled' Animal Training Packs an overall performance grade of 8.9 because I really did start to notice some changes coming over my body as my trial period went on. The most noticeable results came when I made super diligent efforts to eat my diet with very low carbohydrate intake. If you know me than you know I love carbs more than anything, so cutting them down is like, the hardest thing to do in the entire world for me. But I did it, and cutting down those carbs really helped me cut down as well. 
So what exactly happened with my body during this cutting phase? Well, for one, my glutes, abs, and upper back made some really, REALLY terrific progress. The glutes especially were nice to see that they didn't have any of the 'almost cellulite' that you always hate to see. But with Animal Cuts and some rigid dieting I was able to effectively get rid of all of that within just a couple weeks. 
I must say that I did have a bit of a setback towards the end of the two weeks because of course Thanksgiving came around, and we all ate like total pigs. And by 'we' I mean 'me'. You guys can probably at least SORT OF control yourselves around food. I can not. Not even a little bit. But hey. It's all part of the holidays right? Ugh. But. Yeah. I took a megadose of Animal Cuts the day after to try and compensate for the Thanksgiving binge. This didn't quite work out for me and I started feeling kind of sick. So I'd say if there was one side effect of Animal Cuts that I experienced it would be that you can't effectively overdose on it and expect a pleasant result. I felt super dizzy and nauseous. But. Just don't do what I did and you'll be fine. 
Overall the effects are solid. You will end up getting leaner. How much of this is actually leaner muscle definition versus simple dehydration? This I do not know. But I can say that my appearance was more aesthetic in many ways by the time my two week trial was up. I really think that men and women both probably will benefit from the product since there are no testosterone nor estrogen boosting ingredients in this one. Speaking of ingredients- let's have a look at what's actually in Animal Cuts.
Animal Cuts Formula Grade: 8.9
I'm giving the Animal Cuts fat burner another pretty admirable grade of 8 on the formula grade. There is no shortage of ingredients in here- this is certain. The thing that's hard to tell is if their is ENOUGH of each of the seemingly hundred ingredients in Animal Cuts to make it an effective product. The first complex that you should be aware of is the thermogenic complete. This is arguably the most 'noticed' combination of ingredients in any product. Here are the high profile ingredients in this section:
Caffeine

Kola Nut

Guarana

 

Yerba Mate

Raspberry Ketones

Coleus Forskohlii

Evodiamine
I think of all the ingredients in this 'thermogenic complex', the one that's really doing the heavy lifting here is the caffeine. The next complex is the metabolic complex. This 750 mg complex contains green tea extract, oolong tea extract, black tea extract, coffee bean extract, and white tea extract. I think they should call this the 'tea complex' because it has so many different kinds of tea in it. 
The next complex is called the thyroid complex- and it is for adrenal health and support. Included in this is L-Tyrosine, Olive Leaf Extract, and Salvia Officinalis. 
After that is the Diuretic complex, which is what pulls the water out of your muscles and gives that lean, 'dry' appearance that makes you think you are either super hungover or super ripped. Usually the former: 
Dandelion Root

Uva Ursi Leaf

Hydrangea Root

Buchu Leaf

Juniper Berry Fruit

Celery Seed

 
And the list actually keeps going on for quite some time. There are all sorts of nootropics and adaptogens that keep this product on the more complex side of almost anything you can take as far as sports supplements are concerned. Some highlighted ingredients are: 
DMAE (Dimethylaminoethanol)

Phenylethylamine (PEA)

Huperzine A

Ashwangandha,

 

Rhodiola,

 

Serinaid

Hoodia Gordonii
I think this is actually one of the more complete fat burning supplements that I've ever reviewed from a fat burning and overall energy/adrenal health point of view. What I can tell you from looking at this formula is that it's not for the beginner. It's an incredibly powerful weight loss diet supplement that you should really be prepared to experience. Hopefully this Animal Cuts Review is doing that for you. Let's talk about the packaging now.
Animal Cuts Packaging Review Grade: 9.0
You might be surprised at how high I'm grading Animal Cuts because the packaging is super super masculine, like I mentioned before. The red is almost a blood red that just reeks of potency and edginess. The big, bold 'Animal' logo is a striking complement to the red that amplifies the dramatically aggressive feel of the product. There's even a ghosted silhouette of an impossibly muscular dude. I mean. Even as a tomboy this is pushing the envelope of what I'm willing to put in my body. Quite frankly if I didn't have such extensive knowledge of these dietary supplements, I would be terrified to take these pills! Not to mention the 'packs' are a combination of pills that are equally as intimidating as the outer jar. It honestly feels kind of like you're taking a big handful of steroids when you take Animal Cuts. But that's kind of what Animal is going for, right? Who can blame them. I mean. I'm not really their target audience I don't think. So I can't really judge. 
Can Women Take Animal Cuts? 
I just want to answer this question directly before closing out the review because I know that's what my mystery email-er had asked. The summarized answer is, yes. Women can take Animal Cuts. What I would advise is taking a smaller dosage initially, ESPECIALLY if you are new to dietary supplements and fat loss supplements. This product is quite potent and by taking baby steps, you will learn how your body reacts to the various compounds within it. 
Animal Cuts Review Summary: 
Animal Cuts Performance Grade: 8.9
Animal Cuts Formula Grade: 8.9
Animal Cuts Packaging Review Grade: 9.0
Animal Cuts Packaging Value Grade: 9.0
I'm giving Animal Cuts an 'A' just like everyone else pretty much who's ever tried this product. The thing about Animal Cuts is that what you see is what you get. The Animal products are incredibly well-respected in the health and fitness community because of the years of experience that the brand has accumulated, which is reflected in the quality of the products. I basically can't speak highly enough about Animal Cuts, and would highly recommend it for women and men alike.*
 Animal Cuts Final Review Grade: 9.0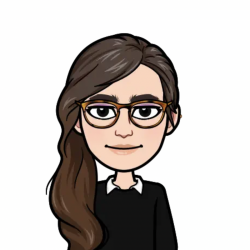 Latest posts by Allie Lewis
(see all)