Good morning and welcome to my Olympus Edge Labs Aphrodite Protein Review. In this in-depth protein powder review I'll discuss the pink and white-clad protein powder for women and tell you my overall thoughts on the product. I'll tell you about how the flavor ranks in my book, by comparing and contrasting each of this products three flavors. If you've already decided to give Aphrodite a shot, then at least I'll be able to help you choose the right flavor to get. After we talk about the taste, we'll go over the supplement facts and ingredients within this whey protein supplement. I'll tell you the things that I like, and the things that I don't like as much about Olympus Edge Aphrodite protein powder from a formulation standpoint. The final paragraph of the review will be spent discussing the packaging. Does this protein look good? Or will it be one of those supplements you keep locked away in your cupboard. At the VERY end of the review I'll tie all three of the different aspects together into one comprehensive Olympus Edge Aphrodite Review summary. So grab a cup of coffee. I know I will. And let's start the review.
Christmas time is coming and the goose is getting fat. And by goose I mean me. I am getting fat. I don't really know why I subject myself to this every Christmas. It's inevitable, I guess. When you have a Mommy who makes literally the best Christmas cookies in the entire world, it's quite difficult to NOT get fat. Actually it's impossible. But it was funny. As I had my Aphrodite protein powders out on the counter she was like 'Oh you have a chocolate protein powder, we should make cookies with it!'. And she proceed to make these crazy peanut butter chocolate cookies. But they had protein in them, so they were healthy, right? Lol. I don't think they were very healthy. But they tasted pretty darn good. Was it because of the Olympus Edge Aphrodite? Let me tell you how each of these three flavors taste. 
Olympus Edge Aphrodite Flavor Grade: 8.5
I'm giving this protein powder an 8.5 out of 10 overall because there are two flavors that are really pretty good, and then one that is really pretty bad, and it drags the overall grade down just a tad. Let me talk about each of the three from best-tasting to worst. 
Gourmet Chocolate: Surprise, surprise. The chocolate wins out in terms of taste for this protein powder. I was biased from the start since Mom used this one to make her crazily delicious cookies, but it's just a fact that this is the best tasting version of Aphrodite whey protein. Out of 10, I give Gourmet Chocolate a 9.3. Not too shabby at ALL. Of course I was kind of expecting at least one of these protein flavors to taste alright. Last week I actually reviewed the pre workout for women from Olympus Labs, and it was fantastic-tasting. I just wish it wasn't so expensive. But yeah, getting back to this chocolate flavor- it has a nice balance of bitter, sweet, and smooth. All three are essential for a successful chocolate flavor profile.

 

Vanilla Bean:

The vanilla is also quite tasty, but not QUITE as good as the Gourmet Chocolate. The vanilla is oddly not as sweet, and also not quite as much of a 'Vanilla Bean' in my opinion as it is a 'French' vanilla. Vanilla Bean, to me, has a more punchy, straightforward vanilla taste whereas a French vanilla sort of lingers on the palette for awhile and evolves from a mild, spiced flavor to a vanilla. And that's how I classify Olympus Edge Aphrodite's interpretation. It's definitely more of a french vanilla. But it's still tasty.

 

Strawberry: It's ironic because this is the reverse of what I found with those disgusting Beachbody P90X Protein Bars. The chocolate and more 'savory' flavors of those bars were truly awful, while the berry flavor was pretty tasty. With Olympus Edge Aphrodite Protein- it's the opposite. The Strawberry flavor of Aphrodite is absolutely, er, awful. I don't know if I got a bad batch, or what. But this was actually one of the worse flavors of protein powder that I've tried in the last few months. It was like…unbelievable sour. I know some pre workout supplements make their pre workout taste kind of bitter on purpose, but in a protein powder, it just doesn't make sense to me. Definitely go with Gourmet Chocolate if you're on the market for some Olympus Edge Aphrodite Protein. The flavor overall is average to above average. And I'm sure the Strawberry is decent but, again, I think I just got a bad batch.

 
Olympus Edge Aphrodite Formula Grade: 8.5
This protein product is incredibly basic so this won't take very long to go over the ingredients. Unlike some blended proteins, or some of the 'fat-burning' proteins, this is just a good old-fashioned whey protein supplement. The ingredients are very basic. Here is the full list of ingredients in Olympus Edge Aphrodite: 
Hydrolyzed Whey Protein Isolate

Vitamin Blend

Bevgrad

Natural Flavors

 

Xanthan Gum

Maltodextrim

 

Sucralose

Acesulfame Potassium

 
And that's all, folks! As I said- it's very very basic. The only unusual thing that you might not recognize is the 'Bevgrad' which is a horrible name for a special form of highly broken down flax seed. In addition to the whey protein, you also get a pretty significant vitamin complex in this protein powder. I personally am not a fan of the protein supplements that have all sorts of vitamins because my diet is so healthy and complete (semi-kidding). And I actually get some weird skin reactions when I get too many vitamins in my system. 
From a macro perspective, this product is also quite basic, but in a good whey. Lol. 'A good whey'. Get it? In each serving of Olympus Edge Aphrodite, you get a hefty 25 grams of protein, including 5.5 grams of BCAA's, all 10 of the essential amino acids, 110 calories, 100mg of sodium, and virtually no fat. Actually, before we wrap up the ingredients section, something else just caught my eye- and that is how Olympus Aphrodite has some theanine, green tea extract, and also some quercetin. There's not a great deal of any of the three in here, but it's still noteworthy. Let's wrap things up with the packaging review score. 
Olympus Edge Aphrodite Packaging Grade: 8.4
I have to give Aphrodite essentially the same exact score as the Artemis pre workout because, well, they look exactly the same. The product is plain white, and is covered from head to toe in a pink and silver and black label. I don't mind the the sort of 'blood' or 'floral' pattern along the edges of the product, but my complaints that I had with Artemis also carry over to Aphrodite. I think the 'wing' pattern that provides the backdrop to this product looks pretty horrid. It looks like a clipart graphic, first of all, and second of all it makes the information that goes in front of it very difficult to read. I think If I were to give Olympus Labs some words of praise on the Aphrodite label, it would be that the combination of colors and materials are very complementary. The shade of pink that they use is lovely, and the silver adds just the right amount of 'pop'. 
Olympus Edge Aphrodite Review Summary: 
Olympus Edge Aphrodite Flavor Grade: 8.5

Olympus Edge Aphrodite Formula Grade: 8.5

Olympus Edge Aphrodite Packaging Grade: 8.4

Olympus Edge Aphrodite Value Score: 8.8
At $40 for the 2 pounder of Aphrodite, this Olympus Edge product has better value than the first one I reviewed, which I found to be over-priced. To me, that puts the value in the high 'B' range, and bumps the product up from 'average' to just above. Are there better whey proteins out there? Sure. But Aphrodite is alright.*
Olympus Edge Aphrodite Final Review Score: 8.6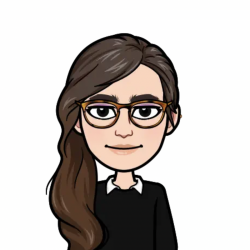 Latest posts by Allie Lewis
(see all)