My Skinnymint Teatox Review is going to be epic and might just be the highlight of your day today. Hi everyone and Merry Christmas week to all of you. My name is Allie and if you are unfamiliar with my reviews, I am the world's most fun supplement reviewer. I usually review pre workout, fat loss, and protein supplements, but today I'm embarking on my second teatox review. My first one was a bit of a departure from the norm, but I've had several fans complimenting my Matefit review. Now that I've tried Skinnymint, I'm really excited to compare and contrast the two different teatox products and tell you which one I had a better experience. In this Skinnymint review, I'll tell you what sort of effects and benefits (if any) I noticed. I'll also talk about all the ingredients in Skinnymint, and what my thoughts are around the formulation. Finally, I'll do a packaging review, and combine ALL elements of the review into one comprehensive Skinnymint review summary. So if you're here looking for a totally sarcastic, witty, but informative and helpful look at Skinnymint, you've found the right review. Let's get started.
Skinnymint has spectacular branding, and truly impressive Instagram clout. I really don't know how these tea companies have emerged in the last couple years to have literally hundreds of thousands of followers. The products, in my opinion so far, are really not that special. If you read my Matefit reviews, you know that, well, I just wasn't very impressed by the product. I felt that Matefit made me drop a little bit of water weight, but the 'detox' aspect of things is literally impossible to quantify. But these teatox companies know that. They know it very well. How can you tell if you're body has been 'detoxed'? That's what I was really paying close attention to during my 28 day Skinny Mint Teatox. I wanted to try and be in really close touch with my body so that I could notice and changes. So. After four weeks…did anything happen? Was I 'teatoxed'? 
Does Skinnymint Tea Work? 
This is the same question that I had going into my Matefit review. It's super hard to say if Skinnymint, or any of these detox teas 'works'. But let me take you through my top 3 benefits of Skinnymint, to hopefully give you a sense of the benefits of these detox teas. If you were expecting to see a longer list, I am sorry to disappoint you, but honestly there really were not any dramatic changes to my body from taking Skinnymint. But these three were pretty real: 
Energy Levels: I noticed this after the first week or so of doing the 28 day Skinnymint Teatox. Since you take the tea in the morning, you really do seem to 'wake up' faster. I have never really been a tea fan to be honest with you- I much prefer coffee. But Skinnymint does seem to give me a more focused, productive sort of energy that is extremely difficult to discuss. The other benefit that goes hand in hand with the energy is: 
Happy Feelings: I'm usually a pretty moody person. Either I'm happy, or I'm sad. My favorite result of Skinnymint was honestly that I found myself being more positive than negative. If you know me well, you know that more often than not, I end up being negative. And actually sitting here writing this review, I just got a wave of euphoria washing over me. I don't know if this is because of the Skinnymint tea, or if I'm just getting really excited for Christmas, Lol. But it could very well be a combination of both. If there's one benefit of Skinnymint that I've enjoyed most, it is easily this one. 
Sleep Quality: I think this is a benefit that I gained from the sleeping tea and I don't think that any of the benefits are more important than this one. Except the mood booster. That one is important. But I've been pleasantly surprised with how nicely this product has improved my quality of sleep. I've never taken a sleep supplement because I've never wanted to mess with my sleep patterns (I'm one of those people that NEEDS their 8 hours), but I figured I would use the Skinnymint PM tea anyways so that I could get the full benefits. It's also marketed as a 'night cleanse', not a sleep aid. So I don't think there was any worry of compromising my sleep. 
So those are the top three benefits of Skinnymint Teatox. I didn't really notice that my body was significantly 'detoxified'. I didn't notice that my body was any skinnier, either. I'm not upset though- I know how to lose weight if I need to. By taking a fat burner. But I still think that I might use tea (not Skinnymint) to see if I can get the same benefits that I outlined above without spending so much money on one of these 'teatox' programs, which, I still believe to be a little bit of a scam. 
Skinnymint Teatox Ingredients: 
Teatox teas are a combination of traditional teas, and then some other natural, herbal ingredients that are supposed to give you the 'detox' benefits. I don't really know how MUCH of those detox ingredients you get in each serving, so it's hard for me to judge how effective those parts of the formula actually are. But here is the list of ingredients in the Skinnymint Morning Boost:
Green Tea

Yerba Mate

Guarana Fruit

 

Nettle Leaves

Dandelion
And here are the ingredients in the Skinnymint Nighttime Cleanse: 
Ginger Root

Orange Leaves

Lemongrass

Senna Leaves

Peppermint (hey I guess this is the 'mint' part in 'Skinnymint' lol)

Licorice Root

Hawthorn Berries

Psyllium Husk
Looking over the ingredients in these teas, there isn't a whole lot going on that you don't find in any of the other 'detox teas'. Honestly these products are very, very similar, and in my experience so far, they behave much the same. That's why if I had to compare Skinnymint vs Matefit, I don't think there's too too much of a difference. Both products have yerba mate and tea and licorice root and dandelion. I believe the licorice root and dandelion are in ALL the teatox products because they make you pee, and I guess that is the detox part…but maybe I'm just being pessimistic. 
Skinnymint Teatox Packaging Grade: 9.0
If there's one thing Skinnymint has outperformed Matefit on, by leaps and bounds, it is the packaging and branding. I think Skinnymint is actually one of the best looking Teatox products, if not THE best, on the market. I like the color palette, the fonts, the fun little heart pattern, and the graphics on the 28 day Teatox packaging. It is feminine, and just conveys the feeling of 'healthy' and 'natural' in a way that Matefit does not. Matefit is really hideous compared to Skinnymint. Skinnymint does another cool thing that you might not have consciously put together but it's that the name 'mint' and the light green/teal colors match each other. Because mint is that color. It helps reinforce the brand in your mind when the colors make contextual sense with the name. It's a subtle thing, but another example of why this product design is a success. 
Skinnymint Teatox Review Summary
Skinnymint Teatox Value Score: 7.6
So here's the 'skinny' on 'Skinnymint'. The product gives a handful of subtle benefits, and it looks amazing. But at the end of the day, you can get all the benefits of tea for a FRACTION of the cost that you will spend on Skinnymint. I mean. Fifity Five dollars for the 28 days worth of tea is just ludicrous. 
Skinnymint Teatox Final Review Score: 7.8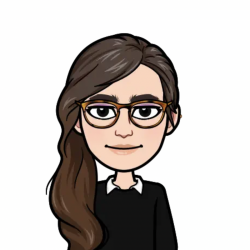 Latest posts by Allie Lewis
(see all)