Today I have finally gotten my act together and put pen to paper for one of my most exciting reviews of the year. That's right. The time has come to talk about the much anticipated ATHENA Intense pre workout. In this in-depth review, I'm going to tell you everything you ever wanted to know about Unico Nutrition's latest creation. I'll talk flavor. I'll talk performance (and does it EVER!), and of course I'll break down this supplement facts panel for you. I'll round things up with a critique of the label and packaging- and concluded with my value assessment and tie things off with a final score. So without further ado, let's get to it. Could ATHENA make it a 3-peat in this years BPW Top 10? Let's find out.
If you're a long-time reader of the blog, you know pre workouts are my speciality. After all, I've been churning out reviews of literally every pre workout under the sun for the past four years. I've evolved from reviewing just the women's specific ones to broadening my horizons to include not only pre workouts for women but for men as well. I've actually found several of the men's products work fine for women. But today I'm going to pay some attention to a company that has been doing women's specific pre's for a few years now. And they've done it exceptionally well. Unico Nutrition is one of those companies that you just can't help but root for. They're a small, US-based boutique supplement manufacturer. I've tried both versions of their ATHENA pre workout and have been blown away by each. The first version, which was actually called Toned, was a really unique blend of ingredients including green coffee, and raspberry ketone. The product was really unlike anything that I had ever tried before and I was honestly in love with that product. I didn't think it could get any better. And then I tried ATHENA 2.0 – which featured an overhauled formula, and a brand new look. This product served me so well that it took home last years BPW #1 Overall Rated Pre Workout for Women. With it's totally transparent formula, mind-bending focus, and sexy packaging- nothing was going to beat it out. Especially since it's 100% natural. But long story short, you can imagine my excitement when I found out that Unico had launched version 3.0 of ATHENA. Let me tell you ALL about how 'v3' performed for me!
Athena Intense Flavor Grade: 9.5
Oh. My. Gahh. That's actually what I said the first time I tried ATHENA Intense. Like. You don't even know how good this stuff is. The flavor that I had was the Strawberry Lemonade. First of all. You open the seal on the container and immediately you are confronted with the most delicious array of smells that you've ever smelt coming out of a supplement container. It's like being transported into a field of fresh strawberries with a warm swirl of tropical air moving all around you, and then Matt Damon comes out of nowhere and…whoa. Get it together, Allie LOL. But seriously. This flavor is absolutely fantastic. I mixed a scoop and a half into about 12 ounces of ICE cold water. The powder dissolved beautifully and without a trace of sediment. The first sip of ATHENA was such a pleasure. The strawberry is super fruity and has an actual authentic berry taste. It doesn't taste artificial at all which is nice. The lemonade part adds a nice fruity component and is in perfect harmony in contrast with the sweetness. It's a wonderfully balanced flavor that is just the perfect amount of sweet, tart, and utterly delicious. I savored each and every sip of ATHENA until it was gone, and it was time to get my workout started.
Athena Intense Performance Grade: 9.9
Athena Intense is getting the first EVER 9.9 in the performance department. That score is literally unheard of in the BPW realm. I'm a firm believer that perfection doesn't exist in the world, and that's why I'm hesitant to ever give anything over a 9.5. But I swear if there was pre workout perfection- this is it. I took Athena Intense on the hottest day of the year so far (last wednesday). It was like 95 degrees with serious humidity. My friend Kate wanted me to come do her absolutely ridiculous bodybuilder workout with her at noon. And of course she told me that at 10 am – right as I was finishing up my last drops of Athena Intense pre workout. 
You can see the issue here. The timing was not right. You are supposed to take your pre workout no more than 20 minutes before training. And I was prepared to do my workout at precisely 10:15. But I also didn't want to let me friend down. So I finished up my pre workout and said 'screw it'. I'm going to put this pre workout through the paces. I'm going to do my workout AND Kate's. It's going to be a battle. But I can do this. So I headed out for my 4 mile run. I don't need to tell you how uncomfortable a 4 mile run in 90 degree heat is, do I? Didn't think so. BUT HERE'S THE THING. I practically glided through it. Powered by some absolutely insane energy and endurance I was able to knock out my run in RECORD time, and felt so amazing the entire time. I don't know what they put in this stuff but if you are a runner, do yourself a favor and BUY Athena Intense right now. I don't think I've ever had an experience quite like the one that I had out there on the road that day. My music was so much more powerful. My stride was so measured and effortless. I don't know how else to explain it but I really was in 'Goddess-Mode'. 
And the craziest part isn't even the run. It's what happened in the gym afterwards. You would think that after an hour and fifteen minutes of time, the pre workout would wear off. But it did not at all. I met up with Kate still full of energy. I told her briefly about my amazing run and then I gave her a scoop of Athena Intense. I literally made her take some, and then we got right into the workout, which involved about 20 minutes of abdomen exercise (probably why her abs put mine to shame), and then we did her crazy squatting, lunging, wall sitting, kettle bell 'torture' workout as I like to call it. But I will tell you this. I've never had more fun in the gym. Just the way we both were able to get in the zone and attack every set with such energy was actually amazing. We went back and forth getting such a good sweat in. We were feeling it so much that we ended up cutting our rest intervals in half, and finished the workout in like half the time! I wish I could explain better the feeling that I had after the workout was over. I felt exhausted, but totally elated, with one of the best workout 'highs' that I've ever experienced. And I swear I even looked better after. Yes. I did. All my muscles just looked so tight and defined it was something that I've only experience post-workout a few times in my life. Athena literally rocks. Let's look at the supplement facts and see if we can sort out why this product is so effective at.. everything. 
Athena Intense Formula Grade: 9.4
The first thing that sticks out to me about this formula is that there is no proprietary blend. A lot of companies have started doing this, and I've appreciated that Unico has done this with all of their products that I've reviewed. This means that instead of putting all the ingredients in one huge 'proprietary blend', the ingredients are listed out, or 'itemized' if you will, so that you can see exactly what amount of each ingredient is in there. Here are the key ingredients in ATHENA Intense:
Caffeine: Of course this is an essential ingredient in any pre workout. It's included in a smart 150 mg dose so that one scoop packs a nice energy punch, but you can still double up in times of need without getting too over-stimmed.

Citrulline: I've become more and more a fan of citrulline the more I take it. I think this is one of the ingredients that gave me that really lean, muscular look that I love after a gym session. I think this is a great toning ingredient.

 

Beta-Alanine: 'Intense' uses a super expensive and patented version of beta-alanine called Carnosyn. I appreciate that they went above and beyond to get this stuff in here! Beta-alanine helps with endurance and has got to be a big reason why it's such a good performer for running.

 

Betaine: Betaine is one of the most popular ingredients because of the most recent studies that have been proving how effective it is at, well, everything. Strength, endurance, fat-loss, you name it. Betaine does it. This ingredient is a critical element to Athena in my opinion.

BCAA: I LOVE when pre workouts include BCAAs because I workout without eating anything beforehand. Since ATHENA includes a dosage of BCAA, I don't have to worry about my body catabolizing muscle for energy, since it is already available in the bloodstream after taking ATHENA.

 
Other key ingredients include taurine, NALC, Bioperine black pepper extract, and huperzine A. I can't tell you what all of them do exactly, but there is a saying that the whole is greater than the sum of the parts. Whatever it is about this group of aforementioned ingredients is- it's a truly special cocktail that they mixed up over at Unico. I can't speak highly enough about the formula. There's nothing in here that is extraneous. Nothing in here that is dangerous. It's just a brilliant example of supplement science. Let's get a little less 'science-y' and talk about my favorite topic. The packaging!
Athena Intense Packaging Grade: 9.8
Just when you think Unico can't raise the bar any higher, they go and give us this. ATHENA Intense has quite possibly the sweetest label design that I have EVER seen. First of all the color scheme is brilliant, and totally unique. It uses a deep midnight blue backdrop to frame the beautiful elements on the main label panel. I love how the word 'ATHENA' is broken up in a totally stylish three-lined layout. It looks so modern and just plain cool. The blotted wing graphics along with the letters are a super shiny holographic rose-pink color that fades into orange and yellow depending on how the light hits it. There's also a message if you look closely at the background near the top of the package it says: "Make this the best workout of your life". I think that's really cool- almost like how Lulu Lemon has those messages inside the shirts. I don't think my words can do this design justice. You've got to grab a tub for yourself and experience it firsthand. It truly is beautiful. 
Athena Intense Review Summary: 
When you talk into account the price, which is under $40 shipped- it's not hard to see why ATHENA is absolutely our next BPW Gold Crown Winner in 2015. This pre workout is simply unbeatable when it comes to performance. It's taste is completely delicious and refreshing. It's formula is transparent, unique, and cutting-edge. And on-top of that, it's the prettiest looking pre workout on the shelf. Roll that all together and you have the official BPW #1 Ranked Pre Workout for Women of 2015. Congrats, Unico. You've outdone yourself once again*
Athena Intense Performance Grade: 9.9

Athena Intense Formula Grade: 9.4

Athena Intense Packaging Grade: 9.8

Athena Intense Value Grade: 9.1

Athena Intense Final Score: 9.8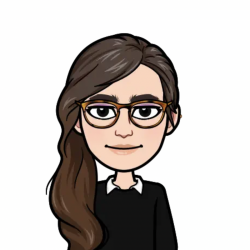 Latest posts by Allie Lewis
(see all)