Today I'm going to review NDS Amplify Smoothie- the Decadent Chocolate Flavor. In this review I'll tell you all about how this product worked out for me. I'll tell you how it tasted. I'll tell you all about the ingredients in it. I'll also tell you details about the formula itself that you probably didn't even know you that you wanted to know. We'll go over every ingredient in this protein supplement and cover off on what they do for you. The final criteria for judgment will be a value assessment where we'll take the price of Amplify into account to churn out our final value grade. Without any further ado, let's get this ball rolling- our official BPW review of NDS Amplify Smoothie. 
NDS Nutrition has quietly become one of my favorite supplement companies. With their super effective products like Cardio Cuts and Censor (both of which have been reviewed by us), NDS has become a legitimate contender in all of our 'Top Ten' categories in 2015. It only made sense to get our hands on some of their protein supplement and see if it could live up to the reputation that the other two products established. And I'm not alone. I've actually been hearing about NDS in the gym more and more often, particularly Cardio Cuts. This is a product that has enjoyed the success of word-of-mouth marketing for SURE. More than once I've overheard a treadmill conversation of folks talking about the Cardio Cuts pre workout. It definitely does deserve it's favorable reputation in my opinion. But in the super-saturated protein supplement arena, could Amplify possibly hold its own? I mean. We have products like Trutein with the most ridiculously delicious flavor imaginable. We have products like the Shredz Thermogenic protein that is one of the most smartly crafted formulas I've seen in a long time. And heck, we've even got Quest (yeah, the Quest bar guys) coming into the competition with their fantastic looking packaging and solid taste to back it up. Let's start off the judgement with an in-depth flavor exploration. 
NDS Amplify Smoothie Flavor Review: 8.8
It can be tough to score an above average grade with a flavor as basic as chocolate. Nothing against chocolate, but, let's be real- it's not the most exotic flavor of protein powder that I've tried. We can all blame Trutein for that. I think once you've had a banana cream pie flavored protein drink, it's tough for anything else to compare. Or should I have used the cinnamon roll one as the example? Or even the red velvet cake? Either way – it's almost impossible to get an A plus unless you've got something that tastes like an actual exotic dessert, the way those few do.
But NDS has actually done a fantastic job flavoring their Amplify protein powder. The chocolate is decidedly milk chocolate- you can just tell by the balance of sweet and creamy that they were going for something much smoother and sweeter so that it had a nice broad appeal. Sometimes if a chocolate taste is too 'dark' tasting it will be too bitter for some people. I actually love dark chocolate so I wouldn't have minded if they had gone ahead and went dark in here. But for a milk chocolate this is super good. Like I mentioned, it's sweet, but not overly so. If you want something that's borderline orgasmic, try and mix about a scoop and a half of Amplify Smoothie into a 1 – 1.5 cups of WHOLE milk. That's right. Whole milk. None of that skim crap. The whole milk is going to not only thicken the entire shake for you, but the natural sugars in the dairy will make it that much more satisfying of an experience for your sweet tooth. 
The last thing I'll touch on regarding the flavor is just how nicely this product mixes, and also also how consistent the flavor is from first sip to last. I can tell that this powder was mixed on a very high quality machine because everything is just so evenly distributed throughout that you really do get exceptional taste not only from your first sip to your last, but also during each sip the flavor is so even all the way through. There are no after-tastes or even before-tastes, which is something you sometimes get in other protein shakes. So far, my experience with NDS Amplify has been remarkable, and completely in line with what I found in their other products: sheer quality. Let's have a peek at the ingredients and see if this pattern holds true in the formulating department.
NDS Amplify Smoothie Formula Grade: 8.8
Once again, I'm going with my own 'go-to' grade from my days as a student- the classic B plus. Exert enough effort to get above average, but not enough to be uncomfortable. Holler if that was you too. LOL. But seriously. Amplify is a really nicely put together formula. Let's take a look at the macros: 
Calories Total: 110

Total Fat: 1.5 g

Sat Fat: 0.5 g

Sugars: 2 g

Protein: 20 g
These are actually super solid figures. I'm less of a sugar-Nazi than I used to be, so those 2 grams are not a deal breaker for me. The protein is sufficiently included at 20 grams- and if you are mixing it into some milk you should be able to get this number up close to 30, which is where I personally prefer to be for a protein shake. Not that I'm 'fat-phobic' anymore, but I guess if you're trying to lose a few pounds the low fat content is pretty attractive as well. 
The main ingredients in NDS Amplify Smoothie are Whey Protein Concentrate, Whey Protein Isolate, and Calcium Caseinate. So essentially it's a whey protein supplement. That's a good, high quality protein that digests very quickly to help repair muscles. Amplify is sweetened naturally with Sevia, Erythritol, and Cocoa Bean which gives it that really nice, authentic flavor. A nice addition to this product that sets it apart is the 'Hydro Greens' Blend- which is a smart combination of Coconut Water powder, Chia Seed Powder, Blue Green Algae, Wheat Grass, and Maca. The only reason I'm not making a huge deal about these add-ins (because they really are fantastic superfoods), is because they are dosed so sparsely that you don't get a very effective dosage of any of that stuff. The entire blend weights in at just a quarter of a gram- so think of an EIGHTH of ONE sugar packet. Essentially that's a sprinkling. But who can really blame them? That stuff is expensive! And that's why I gave them a B plus instead of an A. They did well, but didn't really go that far above and beyond to get the A. Let's finish up with a label and packaging evaluation. 
NDS Amplify Smoothie Packaging Review: 8.8
This might be the first time that I've ever awarded one product the same exact grade for all three protein review criteria. But this product DEFINITELY is getting exactly what it deserves with these scores. Everything about this protein drink screams 'B plus'. Including the label. It's quite nicely done. From the bold, highly legible product and brand names spelled out across the top of the label to the oversized chocolate smoothie graphic that adorns the right side of the package, this is clearly a job well done. The product highlights and benefits lie just below, calling out the product's value and enticing you to buy. My favorite element of this label is the background graphic. It's subtle, but gives a feel of circular motion- just like mixing a smoothie. I love designs that help reinforce everything about the product, which is how this background functions. NDS Amplify packaging is the perfect representation for this product- very good, but not great. 
NDS Amplify Smoothie Review Summary: 
NDS Amplify Smoothie Flavor Review: 8.8

NDS Amplify Smoothie Formula Grade: 8.8

NDS Amplify Smoothie Packaging Review: 8.8

NDS Amplify Smoothie Value Score: 8.5
Amplify gets a B plus that is just under it's favorite 8.8 out of ten that I gave it on all those criteria because it bears a price tag that is JUST a little on the high side in my opinion. For $55 you get 30 servings. You can find protein powders priced with cost per serving much closer to $1.50 if not lower. I think Amplify IS an above average protein supplement, but I just don't know if it's THAT close to the top shelf. All in all this is a good, solid protein supplement that you won't be disappointed with.
NDS Amplify Final Score: 8.7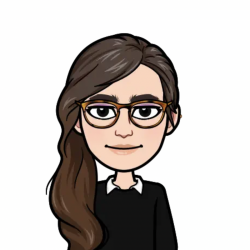 Latest posts by Allie Lewis
(see all)