This evening I would like to review Trim X3- a new fat loss product for women made by Betancourt Nutrition. Betancourt reviews have never found their way onto my blog until now, and I must say I'm pretty excited to share this fat burner review with you. I think tonight is the night that I finally spare you the exhausting details of talking about my hapless love life prior to getting down to business and flushing out every last detail about Trip X3 Complete. There's plenty that I have to say about this fat burner, and I hope you are excited as I am to discuss the product. The first thing we'll cover in this review is overall product effectiveness. I'm going to give you my three pros and three cons of taking Betancourt X3 Complete, and then summarize my thoughts on if it works or not. And by 'works', I mean if it does meet the three criteria that it promises. I'll also tell you if there are any side effects of the product. After that, we'll talk about the formula. Are there any harmful or dangerous ingredients in Trim X3? You have no idea. But I'm going to tell you. The final grading criteria in this review is the packaging grade. How does this product LOOK? This is important, don't laugh. You know you want to have the sexiest fat burner around. So we'll cover the packaging. I'll conclude, as always, with some final thoughts and reveal the final Trim X3 review score. Sound good? I think so too. Let's begin the official Betancourt Trim X3 Complete Review.
The first thing I want to talk about is the performance grade. But even before we do that you know I like to give you a brief overview of how I found the product in question. So. Betancourt has been around FOREVER. If you go into your local vitamin shop often, you have probably seen their black and red-clad packages sitting there on the shelves. But up until now, you've probably never seen a female-specific fat-loss product from Betancourt Nutrition. Once I saw someone post a picture of this product on Instagram, I was completely intrigued. The Pink and teal packaging of Trim X3 is very feminine looking, and I thought maybe 'Trim' was some new supplement company I had never heard of. But it's just good old Betancourt with some exciting new twists. So. Are these exciting new twists good? Let's jump into the performance.
Does Trim X3 Complete Work? 
That's the million-dollar question, right? Yes. Yes it is. Chances are if you've found my Trim X3 review, that is exactly the question that you want answered. And I'm going to answer it for you. In a nutshell, TRIM X3 WORKS. Now. The definition of 'works' can mean different things for different people. And I would be remiss if I didn't mention that this product is probably going to work differently for you than it did for me. And it will work different for me than the person in the coffee shop next to me. Everyone is different and is going to react in a unique way to these products. But for me, this product DID the following three things: 
Appetite Suppression: This is easily the number one thing that you will notice if you do decide to purchase Betancourt Trim X3 Complete. The dosage that I took was the full 3-capsule dosage. I took the product for two and a half weeks, every day, without fail. I took it 30 minutes prior to lunch, as prescribed. The tough thing about the directions is that you are supposed to take it before lunch. But the number of times I would eat it and then just never end up eating lunch, was numerous! I mean. You take these pills and immediately the thought of food just doesn't pass through your synapses. It's totally bizarre. I have experienced this sort of intense appetite suppression before, with the Rivalus Powder Burn product that I reviewed a few weeks ago. It's intense.
Definition of Body

: When it comes down to actual fat loss results, I think Trim X3 has indeed played a role in helping me slim down. Now. You should know that I can slim down very quickly and easily on my own without taking a fat loss product. I'm good, probably a little too good, at NOT eating. If I'm feeling overweight, I flat out do not eat. It's not very healthy, but I can definitely drop weight quickly. I think adding Trim X3 Complete to my diet helped me add probably 45% additional fat loss. I think you can probably expect this product to amplify your results similarly. But you still have to eat less calories than you are burning. (duh.).

 

Metabolic Booster

: The third thing that Trim X3 does is ramp up your metabolism in a really noticeable way. Um. You can't actually measure this, can you? Well, yeah you sort of can. I mean. Digestion is a pretty simple equation. Food comes in, food that is not digested is wasted. And, well, it comes out. I'm not saying that this stuff is like Pepto Bismal, but let's just say things run their course faster than usual. You all know what I'm talking about. I know, TMI. But let's move on to the formula review section.

 
Note: I did not notice ANY side effects of Betancourt Trim X3 Complete. 
Betancourt Trim X3 Complete Formula Grade: 8.4
This product is comprised of a really long list of fat loss ingredients that all contribute towards the effect of eating less, and burning fat. Thank you captain obvious. But let's look through these ingredients and talk about what is a good ingredient, and what is a bad ingredient. There are definitely a few of each in here. The full list looks a little something like this: 
Slendesta Potato Protein Extract

South African Hoodia Gordonii Extract

Caffeine

Capsimax (Capsicum Fruit Extract)

Black Pepper Extract

Advantra-Z Citrus Aurantium

Pure Energy Guarana Extract

Green Tea Extract

Yerba Mate Extract
Ok, so maybe there really aren't that many ingredients in here like I told you there were. I lied to you. I apologize. The good ingredients in my opinion, are the Advantra-Z, the Capsimax, and also the Yerba Mate. Green Tea is always an effective fat burner, too. I just don't know how much is actually in here. In terms of useless ingredients, there is very little research around Hoodia Gordonii and it's effectiveness on humans. I think tons of companies use this one now though, so maybe there is something they know that I don't. And I guess this product did kind of work for me, so perhaps it's not so bad. But those are my thoughts on the formula. How about packaging? 
Betancourt Trim X3 Complete Packaging Grade: 9.0
Wow. I'm actually going soft I think. I mean. Betancourt Nutrition has never been a company that blows anyone away on the packaging side of things. Their matte black and red products are about as generic as you can get. And that bull logo…what's going on with that? But I can poke fun all I want. The fact of the matter is that Trim X3 Complete is one fine-looking fat burner. It's simple and clean, but entirely feminine and unique at the same time. What I love most is how Betancourt uses a secondary package around the product to give you the sense that you're buying something really special and top-of-the-line. I honestly think that they could get away with charging way more for this fat burner. The product must have been reasonably expensive to product with the handful of branded ingredients that they use, plus the secondary packaging must have added some added cost. But then again Betancourt is pretty big-time. I'm sure they have pretty good pricing at this point. Getting back to the design- the fonts used for the feature name 'trim X3 Complete' are really smartly matched and feminine. I love the metallic pink that they used for 'trim' too. It's so pretty! It also draws your attention. The product benefits are also super well done. It looks basic but everything from the line-spacing to the font color to the font itself and using all capital letters- it just all works to me. The pink and teal side graphics don't blow me away with originality, but they do the job just fine of framing the important information. Overall this is a successful design. 
Betancourt Trim X3 Complete Review Summary
Betancourt Trim X3 Complete Performance Grade: 8.8

Betancourt Trim X3 Complete Formula Grade: 8.4

Betancourt Trim X3 Complete Packaging Grade: 9.0

Betancourt Trim X3 Complete Value Score: 9.3
To me, this women's fat burning product deserves a pretty high score. I experienced really positive effects from it, and think for the price, Trim X3 is pretty tough to beat. The formula isn't overly complex or brilliant, but I think it gets the job done. Nice work, Betancourt. Trim X3 Fat Burner is a good, clean, economical fat burner.*
Betancourt Trim X3 Complete Final Review Score: 8.5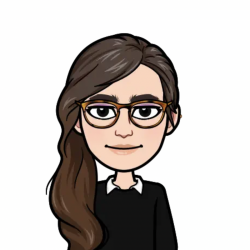 Latest posts by Allie Lewis
(see all)