Quite a few of you have been asking me to write a Bob's Red Mill Protein Powder Review here on the BPW Blog, and I'm so pumped to do JUST that for you. In this Bob's Red Mill Protein Review, we're going to do some very important things. The first thing we'll do is compare all four flavors. I want you guys to know exactly what you are getting into with Bob's Red Mill in terms of flavoring. There are three flavors and one 'unflavored' option, and I'll discuss the flavors of each. After we talk flavor, we'll go over the ingredients of Bob's Red Mill Protein Powder. Is Bob's Read Mill Protein Vegan? I'll answer that. Is it actually super healthy? How many calories per serving? We'll go over ALL of that. We'll close out with a packaging review and then summarize in a big old review summary. Let's get the mill churning and put Bob's latest creation under the microscope in this awesomely informative Bob's Red Mill Protein Review!
I'll be honest. I had NO idea that Bob's Red Mill made a protein powder. I have some experience with the brand, but only when I needed to buy some fancy steel-cut oats, or something more specialized like guar gum or some kind of gluten-free flour alternative.
When my brother's girlfriend told me that her new favorite gluten-free protein powder is actually Bob's Red Mill, I was really shocked and didn't really believe her! But then after doing a little bit of research I realized that this was not a fabrication but that Bob's Red Mill REALLy does in fact make a protein powder that is Vegan AND Gluten-Free. I immediately purchased one bag of each flavor of Bob's Red Mill protein powder and setup a little shake studio with my magic bullet blender, and a half gallon of Almond Breeze Almond Milk. 
I have been reviewing TONS of Vegan Protein Powders lately, and I am really excited to tell you guys how Bob's Red Mill Protein compares to the rest. Let me start by discussing the packaging and ingredients. 
Bob's Red Mill Packaging is Lovely. 
One of the things that has always made me a big fan of Bob's Red Mill as a brand overall is that the packaging and branding always just makes me confident that I can trust them. When I see that Bob's Red Mill logo, I just know I am getting a clean, high-quality product. 
The new Bob's Red Mill Protein Powder is a great new product in the Bob's Red Mill line-up because it has the same design features as the other Bob's Red Mill products that we have all come to trust. The Bob's Red Mill logo is aligned centrally on the top portion of the bag, while the bold variety of fonts proclaim to us all what the product is and what flavor it is. 
The Vanilla, for example, says 'Vanilla Protein Powder' proudly in the middle of the package. Various callouts give additional information about this protein powder. 'Nutritional Booster with Chia and Probiotics' is one of the callouts that caught my eye.
Another cool feature about the Bob's Red Mill Protein packaging is how each flavor has it's own distinctive color scheme. The vanilla has a blue theme, while the unflavored one is red. The chocolate one is, as you would expect, brown. There is also a chai flavor that is orange-ish. All of these are quite handsome and reflect the excellence in packaging that Bob's Red Mill has always had. 
My ONE complaint about this packaging is that sometimes these re-sealable bags are harder to seal compared to other protein powders that I'm used to, which will often be in jars with lids. But. This is probably cheaper and more eco-friendly for Bob's so I will give them a pass. Okay let's talk about the formulation and ingredients now. 
What Type of Protein is in Bob's Red Mill Protein? 
The ingredients list can tell you a whole lot about a vegan protein powder. In fact, I think this protein powder is very similar to many of the vegan proteins that I've tried, even though it might seem like that's not the case. Here is the list of ingredients in Bob's Red Mill protein powder: 
Pea protein powder, inulin (chicory root fiber), chia seed, natural vanilla flavor powder (sugar, cornstarch, vanilla oleoresin), natural vanilla flavor with other natural flavors, monk fruit extract, probiotic
NOTES: As you can see, the bulk of this protein powder, like SO many that I've reviewed recently, is pea protein. There are some really cool additions to Bob's Red Mill Protein that make it stand out to me though- among them being chia seed and probiotics. It's really pretty cool to have those superfoods in here. 
In terms of macros, I think Bob's Red Mill has created a VERY high protein blend. Let me show you the supplement facts and then we'll discuss them. 
Per 2 Scoop Serving: 
Calories 160
Total Fat 3g
Saturated Fat 0.5g
Trans Fat 0g
Cholesterol 0mg
Sodium 250mg
Total Carbohydrate 14g
Dietary Fiber 12g
Sugars 1g
Protein 20g
NOTES: I think the Bob's Red Mill Protein is just slightly more CALORIC than some other protein powders out there, and that appears to be coming from the marginally higher carbohydrate content in the product. Within the carbohydrate category you can see that it's actually carbs from FIBER that are responsible for the additional calorie count. So that's something to note. You will also find that once you try Bob's Red Mill Protein you DEFINITELY can feel that additional fiber in your system. I was full for like 3 hours after drinking the Bob's Red Mill Protein. But let's get into some of the actual drinking experience now. No, not THAT drinking experience. Lol. 
What is the Best Flavor of Bob's Red Mill Protein? 
As I mentioned to you in this Bob's Red Mill Protein Review intro, there are FOUR flavors of this protein. We have chocolate, vanilla, chai, and unflavored. I have tried all four extensively, and can tell you the differences between all four. The first one that I tried was the unflavored, because I REALLY wanted to get a sense of what the naked ingredients taste like. 
Unflavored: The unflavored version of Bob's Red Mill Protein powder has really a distinct, but not unpleasant flavor. I found that this flavor was soft on my palette. I was quite surprised that I wasn't choking this unflavored flavor down. You can definitely taste the pea protein, but honestly there wasn't a whole lot else going on to taste. It was mild. 
Vanilla: The vanilla flavor of Bob's Red Mill Protein was NOT my favorite. Sometimes these vanilla protein powders taste nothing like vanilla, and, well, I think Bob's Red Mill is a perfect example of that. While this flavor is SWEETER than the unflavored variety, I really did not get much of a vanilla flavor at all from it. I give it a mediocre score of 7/10. Let me talk about the chocolate flavor a little bit now. 
Chocolate: I did enjoy the chocolate flavor more than the vanilla flavor of Bob's Red Mill Protein. I think even in WATER this flavor was actually quite pleasant. I didn't get as much dark cocoa flavor out of it as I would have liked, but I definitely could taste the chocolate. I enjoyed the balance of sweetness to bitterness here. Some chocolate flavored powders can not say that, but this one can. 
Chai: The chai flavor of Bob's Red Mill protein missed the mark for me. I know folks LOVE chai spice flavors these days, but I must admit that I am not one of those people. I found this to be actually my least favorite flavor of Bob's Red Mill protein. It's as if the proportions of the spices were off, or something. I feel like all I could taste was the clove or the nutmeg, and not enough cinnamon. Whatever it was. Something was just off.
The best flavor of Bob's Red Mill Protein is without a doubt the chocolate. I truly enjoyed drinking that flavor above all of the other three. Surprisingly the unflavored option was my second favorite flavor of Bob's Red Mill protein. Overall, I will give Bob's Red Mill protein an 8.3/10 on the flavor because I did really enjoy the chocolate. The vanilla and chai flavors left something to be desired though. For that reason I'm giving them a low B grade.
Bob's Red Mill Protein Review Summary
– The thing that I do really enjoy about Bob's Red Mill protein powder is the formulation. It is a pea protein base with some healthy inclusions like chia and probiotic
– The Bob's Red Mill packaging is always consistent and brilliant. It reinforces my trust in the brand and puts a smile on my face every time I see it 
– The four Red Mill Protein flavors are discrepant in their taste. Meaning some are much better than the others. I actually prefer the chocolate and unflavored flavors to the vanilla and chai 
Final Score: 8.8/10
I am giving Bob's Red Mill a high B plus overall because I really like the formula, and I LOVE the price point. I think the vanilla and chai flavors are pedestrian, but it's non-the-less another winner in the Bob's Red Mill lineup.*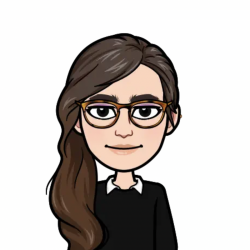 Latest posts by Allie Lewis
(see all)