Aloha Organic Plant-based protein reviews are super easy to find nowadays, but as of a few months ago I literally had no idea that Aloha even made a vegan protein powder! In this Aloha Organic Plant-based protein review, we're going to do a few things. Let me tell you. We're going to have a great time as well! In this article we'll chat about the Aloha protein flavors, the Aloha protein supplement and nutrition facts, and even the Aloha protein packaging. If that sounds great to you, then let's put on our hula skirts and bikinis and hit the beach because it's time to review another vegan protein, Aloha style!
I should've started my article with 'Aloha, and welcome to another magnificent vegan protein review, courtesy of me, Allie Lewis'. 
That would've been super fun and creative of me, right? Of course. But instead I wrote a terrible and generic intro. But I'm still getting warmed up so cut me some slack. Speaking of warmed up, is it absolutely freezing in anyone else' home state because I feel like I'm in the middle of December out here in Boston and it's literally the middle of April. Like. What. So crazy. I'm about to make a WARM Aloha Vegan Protein shake, for goodness sake! Lol. Okay. I'm warmed up enough to start talking about these shakes that you're so curious about. Why don't we start right in with the flavors. Namely- what flavors are AVAILABLE, and also which ranks as the BEST flavor of Aloha protein? I'll get that started right now. 
What's the Best flavor of Aloha protein Powder? 
The Aloha protein powder comes in four different flavors. I'll go over my notes on each flavor and then choose my winner. Er. I suppose that will be super obvious in this next recap of each, but let's just get it started. 
Vanilla: What better place to start than with the good old-fashioned vanilla protein powder. I thought this protein powder had some nice flavors, but not the best texture. The vanilla reminded me a little bit of the vanilla Ora Organic vanilla protein that I reviewed a few weeks ago. The sweetness level was pretty good. I don't think I tasted as much actual Madagascar Vanilla as I would have liked to, though.  
Chocolate: The chocolate flavor of Aloha Vegan protein powder is a little bit better-tasting than the vanilla flavor in my opinion. There was a nice balance of bitter and sweet flavors even though the texture in this Aloha protein flavor was also underwhelming. 
Banana: I usually don't get impressed by Banana flavored ANYTHING unless it's a banana. And Aloha protein was NOT about to change that mentality. I thought the flavors were actually super artificial-tasting. Combined with what I came to realize is the signature Aloha protein texture (AKA a bad texture), I was not a big fan of the Banana flavored Aloha protein. 
Mixed Berry: I won't lie. Just like my husband, I pre-judged this flavor the second I met it. I said 'WOW I bet that is going to taste good!'. Just kidding that would be a super weird thing to say. I didn't say that about the Aloha protein flavor. Just my soon-to-be husband. Lol. Oh my am I goofy today. No this flavor is actually okay. The Mixed Berry Aloha Organic Vegan protein flavor is just a little bit sweeter than some of the others, and it seems to have just slightly better, smoother texture. 
The best flavor of Aloha Organic Vegan Protein is the Mixed Berry. It tastes like it actually used raspberries, blackberries, and blueberries to give it some good taste. Almost all four flavors had poor texture EXCEPT the mixed berry, which figured into my decision majorly. As a whole however, Aloha Vegan Protein isn't going to blow you away. Okayed. Let's talk about the Aloha Vegan protein formula. 
What's in Aloha Protein? 
Similar to the Aloha protein bars that I reviewed quite some time ago, I think the Aloha vegan protein shake has a very respectable formulation. The ingredients are clean enough, and there really is alot to like about this formulation. Let me list it out for you and then I'll share my notes with you. 
Protein Blend* (Pea Protein*, Pumpkin Seed Protein*, Hemp Seed Protein*), Coconut Water Powder*, Coconut Cream*, Coconut Sugar*, Vanilla Bean*, Apple Juice Powder*, Madagascar Cinnamon*, Xanthan Gum, Pink Sea Salt, Sunflower Lecithin*, Monk Fruit Extract. * Organic Contains: Coconut
NOTES: The first thing I notice in this Aloha protein formula is that the main protein source is a pea protein. This makes sense since almost all of the protein powders I've reviewed recently have been using pea protein as their main source. The next thing i notice is this pumpkin seed protein. Several other vegan proteins seem to be using pumpkin seed protein to counter the pea protein. I think it's super interesting. This Aloha product also uses a good amount of coconut water and coconut cream to provide additional textures and flavors to their protein. A few natural flavoring ingredients such as Madagascar Cinnamon and apple juice powder give Aloha protein the right amount of flavor without compromising the 'cleanliness' of the product. 
Let me share the Aloha Vegan protein Macros as well. Here they are: 
Per Serving 
Calories 150
From Fat 40
Total Fat 4.5g
Saturated Fat 1.4g
Trans Fat 0g
Cholesterol 0mg
Sodium 190mg
Total Carbohydrate 10g
Dietary Fiber 3g
Sugars 4g
Protein 18g
NOTES: As for the macros, the Aloha Vegan protein powder comes with some pretty conventional statistics. The Fat content is just a touch higher than some other proteins in the category, mostly due to the coconut products in the Aloha protein. Sugars are also a tiny bit higher at 4 grams. Other than that, this protein powder seems to check out. The 18 grams of protein seems to be right in the wheelhouse as for total amount of protein. 
Ovreall I don't mind the Aloha protein formulation at all. I think there are some really good things going on in this blend, specifically in the fact that they steer totally clear of all artificial sweeteners and things like that. I give them an 8.5/10 on the formula. Let's close this review out by discussing the Aloha Protein packaging. 
Aloha Protein Packaging is Lovely. 
Aloha protein is one of those products that strikes a handsome balance between sharp, modern aesthetic, and the comforting graphical elements of a Hawaiian landscape. The jar itself is also a striking combination of tin and paper and card stock. The printing is sharp and reflects the quality found in the Aloha product. I think the Aloha brand does a very nice job with their branding and their protein is a wonderful showcase of their skills. One critique I do have that concerns me is that the large 'Aloha' wrap-around graphic is not totally legible from the front-facing view, AKA when you are looking at it straight-on. I suppose that doesn't matter since the Aloha logo is also echoed at the top of the label, but it still holds that graphically it might not be a very efficient way to layout the label by having that word 'Aloha' being so massive. I do love how each unique Aloha flavor has a unique flavor graphic and color scheme. That is something that the best brands do and it's neat that Aloha chose to do the same. I give them a 9/10 on the Aloha packaging. Okay. Let's summarize now. 
Aloha Protein Review Summary- Here's What we Know: 
– The packaging is brilliant, although the enormous 'Aloha' graphic might not be the best use of space
– The Aloha flavors are all rather tasty, with the Mixed Berry being my favorite
– Aloha protein is mostly a PEA PROTEIN product supplemented with what I assume are smaller amounts of pumpkin and hemp protein sources 
Final Score: 8.9/10 
Aloha Protein boasts a sound formulation, excellent packaging, and a variety of tasty flavors. At the price point below $30, I think Aloha is a very real contender for Best Vegan Protein of the Year 2018.*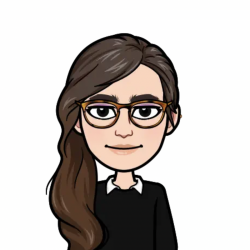 Latest posts by Allie Lewis
(see all)