Finally posting up my BSN Syntha 6 Protein Review for you guys. This is a review that has been a LONG time coming, so thanks for patience as I really have taken forever getting around to posting this one. I was actually just waiting for my last two flavors for grading to come in so that I could bring the total to FOUR different flavors of Syntha 6 for me to grade. So, better late than never! If you are new to my protein reviews here on the blog- here is what you can expect. First and foremost, you can expect that my review will be totally informal and easy to read. I can't stand reviews that are completely devoid of any life or personality. I'm a real fit chick and these are my real thoughts- and I think you'll enjoy hearing them. I start each protein review with a brief company overview so that you know a little about each marque before we get into the details of the particular product. After we do that, we'll dive into the product. With proteins, we start with a flavor grading, and then move on to the formulation, and then finally the packaging. I'll tie everything together at the end in a comprehensive Syntha Six Protein Review Summary, which will conclude with the final score being awarded. Let's begin.
BSN is monstrous company. They've recently introduced a 'CLEAN Series' that I've been meaning to try for awhile now, it just hasn't fit the budget (ahem, BSN send me some!). I tried out some of their Hyper Shred fat burner a (very long) while ago and it ended up taking fourth in our Top Ten Fat Burner list in 2013. So I was happy that I am lucky enough to get some of the regular Syntha-6 from a friend of mine who works at Nutrishop. BSN is a big brand with tons of products, and tons of flavors, which is great. I love that I can try all different flavors of the same product. But that also makes it way harder to pick one! But that's what I'm going to try and help you do now. Chances are you already know you want to buy Syntha 6 (you could check out my best protein list here if you aren't committed yet), and want help choosing your flavor. So let me do my best to help you do just that. Let's start breaking down these four Syntha 6 flavors: 
What is the Best Flavor of 
BSN Syntha 6 Protein
?
The best flavor of BSN Syntha 6 protein is, in my opinion, the banana. You can't go wrong with this fruity and delicious-tasting protein powder. I haven't tried ALL Syntha 6 flavors, but from what I gather, I have tried the four best flavors of Syntha 6 Protein and can tell you that you won't be disappointed with the banana. But let me break down all four of the flavors that I tried so that you can get a sense for each one of them. 
BANANA: Like I said- this is the best flavor of Syntha 6. I mixed up one heaping scoop into my shaker with a bit of lukewarm water (I was OUT of almond milk and my shaker is broken unfortunately). Even with this less than optimal setup for protein mixology, my shake came out wonderfully. The protein was deliciously creamy, had true banana taste, and virtually zero artificial sweetener taste. It's superb. 
CHOCOLATE CAKE BATTER: This flavor of BSN Syntha 6 is quite good as well. You might read that flavor and say 'oh that's just a fancy name for plain old chocolate'. And that's what I said too! But we would (and are) both wrong. This flavor has some extra flavor that actually makes it taste like a sort of cake batter. I'm literally in love with this flavor and have been making a super-tasty sort of protein pudding with it (just blend two scoops with some naked egg white and some ice cubes for like 3 minutes on high). 
CINNAMON BUN: Several companies are making cinnamon roll protein these days, and as expected, BSN was able to come up with their own take on this flavor that is highly drinkable and distinctive. It has much more of a sharp cinnamon taste than some of the others I've tried- almost like that one bite near the center of the cinnamon roll where you get a big burst of cinnamon spice in the back of your mouth. I personally love that feeling so I like this flavor a ton. 
STRAWBERRY MILKSHAKE: This flavor is my fourth favorite flavor of Syntha 6, but it's quite good. I like how the berry flavor takes a backseat to the vanilla/creaminess of the flavor as a whole. I'm not usually too fond of Strawberry Milkshake-flavored proteins, but this interpretation is highly enjoyable. I would recommend it to someone who prefers fruity flavors to the more savory/dessert ones. 
BSN Syntha 6 Protein Formula Grade: 8.3
BSN has done a nice job not just with the flavor development, but the formulation has some pros and cons. As you would expect from a big company like BSN, their Syntha 6 protein uses really high quality protein sources, which helps you get great results from it in terms of muscle recovery and development, AND in my opinion this is a big part of why the taste is so good. it's tough to mask the flavor of low-quality protein sources. On the flip-side there are some considerations regarding the nutrition facts and ingredients that I should point out. Here are the supplement facts, which are something you should definitely consider before buying: 
Calories: 190 
From Fat: 50
Tota Fat: 6g
Sat Fat: 2g
Sodium: 160mg
Sugar: 3g
Fiber: 5g
Protein: 22g
There are few noteworthy things to point out here. First of all, these shakes are nearly 200 calories. That's almost double what you would get from one of your standard whey protein shakes (I think the last one I reviewed was 120 calories). The second thing, and it's not a HUGE deal, but still worth mentioning, is that there is some saturated fat. Some folks really try to keep saturated fat to a bare minimum, in which case 2g can actually be a large amount. The final thing to note is that there are 3g of sugar. Again, not a big hit of the sweet stuff, but not insignificant. 
In terms of ingredients- Syntha 6 is a big blended protein. There is a variety of fast and slow-digesting proteins ranging from Whey Protein Isolate to Egg Albumen. Adding to the calories is the sunflower oil powder, along with polydextrose and corn syrup solids. These aren't deal-breakers for me, since they help make the product taste amazing, but then again this isn't exactly 'health food' quality stuff. In other words, you can find a cleaner protein for sure. 
BSN Syntha 6 Protein Packaging Score: 8.5
I like BSN's packaging. I don't love it, but I do like it. They have very consistent branding, and at this point I would call their signature transparent red jars an 'iconic' look within the sports nutrition industry. I like that they use a limited array of colors on their jars, along with a nice touch of flair, which is provided by a sort of rainbow holographic foil. It's handsome. The BSN 'honeycomb' logo is front and center, centrally located along with a bold 'SYNTHA-6' product title, in the signature BSN font. I like the subtle subtitle beneath the main SYNTHA-6 title, which states the product is an 'ultra-premium lean muscle protein powder'. Hard to argue with their description. Other elements of the package include 3 callouts arranged in a 'staircase' fashion, which convey the amount of protein per serving, along with the Essential Amino Acid content, and the fact that it's a source of fiber. If there was something I would like to see BSN improve on, it would have to be that they do a relatively poor job of flavor graphics. It's a little bit of a shame because they have really wonderful tasting proteins- show me that visually! That's what I would say to their designers. But overall they kill it with their packaging. I give them a solid B plus on the design. 
BSN Syntha 6 Protein Review Summary
BSN Syntha 6 Protein Flavor Grade: 8.7

BSN Syntha 6 Protein Formula Grade: 8.3

BSN Syntha 6 Protein Packaging Score: 8.5

BSN Syntha 6 Protein Value Grade: 9.0
For the price, it's hard to find better value for a serious athlete's protein than Syntha 6. I call it a serious athlete's protein because it IS a little more caloric and heavy duty than some others- which is why it's not really MY go-to protein. But I do love the flavors and the packaging and the price, so it's a keeper in my opinion.*
BSN Syntha 6 Protein Final Review Score: 8.9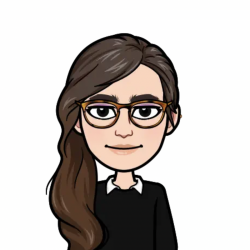 Latest posts by Allie Lewis
(see all)