Hello, hi, hey welcome to my latest pre workout review! In this article I'm going to review Reaction Nutrition's Recor 'Pre Action' Pre Workout. I'll try and keep things as light and entertaining as possible while still giving you a tremendous feel for the product. If there's one thing I've become quite good at, it's making sure I inform YOU on every aspect of these pre workout energy boosters. I personally love pre workouts more than any other sports nutrition supplement, so these reviews are actually an outlet for me to express myself and hopefully help you out a little bit in doing so. Here are the four grading criteria for the pre workout reviews: Performance, Taste, Formula, Packaging. I write a little bit about each of those four elements of the pre workout, and then I'll tie the entire review together at the end with the official Pre Action Review summary. That will include a final score as well. So get buckled up and ready, where about to hit this recor pre workout review HARD!
Recor Nutrition is an offshoot brand under the monstrous Reaction Nutrition umbrella. I say monstrous even though the truth is I've never really heard of this company until very recently when one of my fans asked me if I had ever tried their Pre Action pre workout. I initially thought that this product was the same thing as the Amino Cuts product because they are so similar in appearance. But this is not the same product at all. This is a very different product. I actually decided to go all out with this review because I actually needed a new pre workout, and it's nice to have extra pre workout laying around. Yep. I bought three tubs of Recor Pre Acton. And now I can compare all three flavors for you. So…
What's the Best Flavor of Recor Pre Action Pre Workout? 
The best flavor is without a doubt the Sky Blast. I set up a little pre workout sampling bar and we were all able to try all three flavors of pre workout. I think by the time we all went to go do our workout we had each had about four servings of this pre workout, s maybe that skewed how I rate it on performance, lol. But let me first talk about the flavors separately.
Sky Burst stole my heart from the first sip because it's literally a burst of flavor rushing into your mouth. I've never eaten all flavors of Starburst at one time, but I imagine that sort of overwhelming amalgamation of taste is what this flavor of pre workout would be most comparable to. Also just kidding, I HAVE eaten every flavor of Starburst at once. It's delicious. Like Sky Burst flavored Pre Action Pre Workout. Recor crushed it with this one. 10/10. 
Glacier Blue is the flavor that I tried first and if you're old like me, you will know EXACTLY the product that I'm going to compare the flavor to. That product is the 'Glacier Blast' Gatorade flavor from their frost series about twenty years ago. Yeah, I know you remember those! This pre workout sent me on a trip down memory lane, that's for sure. Right away from her first sip, my BFF was also like 'OMG it's blue Gatorade!'. That being the case, you know I have to give this flavor an 8.5/10. It's sweet and tangy and good. 
Orange Xplosion: This was my least favorite flavor of Recor Pre Action, but even this one was drinkable. I just probably won't choose it over the Sky Burst or the Blue Gatorade, I mean Glacier Blast Lol. This flavor is more of a 'tang' flavor than a straight up orange juice. I think that's for good reason. It has a little more 'punch' that makes you want to drink it even more. Full disclosure though, I gave this pre workout away to one of my fitties because she was in love with the taste. I give it a 7/10 on this flavor.
Recor 'Pre Action' Pre Workout Performance Grade: 8.9
Like I said, my fitties and I each took about four servings of Pre Action Pre Workout (and lived) so I don't know how much that sort of 'mega dose' influenced how I felt during the workout, but it certainly might have. My fitties and I took our pre workout at my pre workout bar, and proceeded to head over to SoulCycle for the 11 AM class. Everything was super high-energy and packed, which is always fun. We got right into class with intervals and super high intensity cycles that brought my heart rate straight to the roof. I could feel the beta alanine tingles making my skin crawl (in a good way), while the caffeine was still coursing through synapses in my brain, urging me to go faster, longer, and harder. During the halfway point, I could still feel the Recor Pre Action pre workout working it's magic in terms of endurance. I found that I had to focus less to get the same amount of output from my legs. My friend Sarah said the same thing after we finished. She was like 'yeah I was pushing myself all out and wasn't getting tired at all until the very end'. I think this pre workout really shines in the endurance section. Alex also said that she felt super focused and had tunnel vision focusing on the lights and music almost to the point where she wasn't pedaling as rapidly as she should have. I always think it's interesting how these pre workouts impact different personalities and bodies differently. But overall I liked the effects of Pre Action. Although I will say I don't think it will be as strong dosed at 1 scoop. You need 2-3.  
Recor 'Pre Action' Pre Workout Formula Grade: 8.7
There are very few pre workouts recently that I've reviewed positively in the past few weeks, but I would consider this one 'positive'. It's definitely more on the 'basic' side of things as far as pre workouts go. What I think I like best about it, is that it's a little bit on the smaller side, but without using a proprietary blend. In the era of the 'big scoop' pre workout, it's sort of refreshing to NOT have to chug down a half-cup worth of fruity powder before embarking on your workout. Recor have built a nicely rounded pre workout formula without going to the moon and back with every ingredient under the sun (weird sentence, Allie). Here are the pre workout ingredients: 
Vitamin B3

Beta-Alanine

Creatine MagnaPower

L-Arginine Pyroglutamate

 

L-Lysine HCI

Cyclic Dextrin, L-Leucine, L-Citrulline, L-Tyrosine, L-Carnitine L-Tartatrate

Choline Bitartrate

 

Caffeine Anhydrous

 

Hordenine HCI

Huperzine A
I lumped all the endurance ingredients (mostly aminos) into the same line there because they are the only part of the formula that is lumped into what you could call a proprietary blend. That just means you don't know how much exactly of the Tyrosine, Carnitine, etc., is in there. But that's fine. 
Some other notes: 
The focus that Alex was talking about probably came from the Huperzine A, a nootropic that is doses very high at 200 mcg.

 

There is a patented form of creatine in this pre workout. I always try to call it out when there is creatine because that means you may retain some water. But this form of creatine usually 'pees out' pretty quickly. (TMI?) Lol.

 

There are artificial colors and sweeteners in this pre workout. Not a huge deal to me, but some people freak out.

 
Recor 'Pre Action' Pre Workout Packaging Grade: 8.4
Like I said earlier, this product reminds me SO much of Allmax Nutrition's CUTS pre workout that I reviewed on the blog about a month ago. That product also leveraged a white jar with the same sort of orange and red graphical scheme. I like how the product name 'PRE' and then 'Action' are prominent and bold. You know right from the start what you are getting into. This design language is very angular, and has an overall look of seriousness and excitement. I LOVE the flavor callouts at the top- especially the Sky Burst one- and I don't just say that because that was my favorite flavor. It's super cool. It has all the different colors in the letters. This packaging doesn't blow you away initially, but I think it has really grown on me in a way. I like the contrast. I like the overall layout and structure. Even though there is a ton of information on here, at no point does it feel cluttered or overdone. It's quite nice. 
Recor 'Pre Action' Pre Workout Review Summary
Recor 'Pre Action' Pre Workout Flavor Grade: 8.8

Recor 'Pre Action' Pre Workout Formula Grade: 8.7

Recor 'Pre Action' Pre Workout Peroformance Grade: 8.9

Recor 'Pre Action' Pre Workout Packaging Grade: 8.8

Recor 'Pre Action' Pre Workout Value Score: 8.7
For $45 you get 40 servings. Or if you are taking four scoops at a time like we did, like $4 per serving. Lol. But No. Don't do what we did. You'll probably pass out (also like we did). I like this pre workout for that price- I really do. It looks good, performs good, and tastes good. And it's a non-proprietary blend. What more do you want?*
Recor 'Pre Action' Pre Workout Final Score: 8.9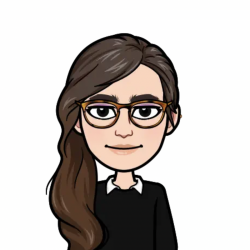 Latest posts by Allie Lewis
(see all)