Buff Bake reviews are always positive, and in my own review today, I'm going to tell you why. Buff Bake makes speciality high-protein nut butters that I have actually become quite fond of. This company has secured a special place in my heart with their wonderful products. This will be my second nut butter review, and I daresay that this will not be the last either. I feel like so many companies are starting to go after the high-protein snack segment of the market, and making these protein butters. Don't get me wrong, I love my quest bars as much as the next girl. But sometimes you just want something a little different, right? I feel like you can only eat so many bars before they all start to kind of taste the same. But the thing with nut butters is that you can just dip the spoon in and indulge at your convenience. It's a girl's best friend. I've said it a hundred times. In this Buff Bake review I'm going to do a few things. First and foremost I'm going to tell you what my favorite Buff Bake flavor is. I've had the pleasure of trying four of flavors of Buff Bake's high protein nut butters and I'll tell you which one is the best. After that, I'll talk a little bit about the nutrition facts and help you discover is Buff Bake healthy. As with all Fit Life Allie reviews, I'll conclude with some fun by going over my opinion of the label and packaging. A final review summary will follow, in conjunction with my closing thoughts. Sound good? I thought so too. So let's start spreading the love- welcome to my Buff Bake reviews!
Buff Bake. First of all. What name. I took some time to do my homework for this review, and found that Buff Bake is the brainchild of two cousins- Ashley and Brittany. These two lovely ladies are responsible for bringing us my beloved Buff Bake nut butters. After a brief experiment making high protein muffins, which they (adorably) called 'Buffins', they started making the now famous Buff Bake nut butters. And boy am I glad they did! The nut butters are packed with protein, fiber, and above all else: flavor. I'm both envious and admiring of what these two young ladies have created. It's literally my dream to start a company someday, and from the branding to the product- Buff Bake just strikes a chord with me. There is something about it that is so organic and real feeling. You will see what I mean when you buy some for yourself. So. Which flavor should you buy? 
What is the best Buff Bake Flavor? 
If you read my D's Naturals Fluffbutter review, you know it was going to be very difficult to top the maple vanilla taste that they achieved with their vegan, high-protein fluffbutter. But guess what? I think Buff Bake has come pretty darn close, if not hit the mark. The best flavor of Buff Bake is the white chocolate peanut butter. Hands down. You might hear some say the Red Velvet is tops, but I'm here to say that they are wrong. I know. Imagine ANYTHING red velvet NOT being numero uno? But that's the truth. Let me describe these flavors for you:
White Chocolate Peanut Butter: This flavor blew me away and I think I can eat the entire jar of this flavor in one sitting. There is something truly magical about White Chocolate flavored Buff Bake that you honestly need to experience for your yourself because I can tell words will not do it justice. This is the sweetest flavor of Buff Bake in my opinion, which is probably contributing to why I like it the best. The white chocolate flavor is secondary to the overall nutty sweetness of this Buff Bake yummy-ness. In fact, I would actually argue that this nut butter tastes very faintly of white chocolate. White chocolate, like actual white chocolate, is not even one of my favorite sweets. But the White Chocolate Buff Bake DOESN'T taste like real white chocolate. It's it's own creation altogether. It is just like a sweet, natural, nutty, amazing explosion of taste that can't be put into words (clearly).

 

Chocolate Chip Peanut Butter: For longtime readers of my reviews this probably comes as a true shock. Allie Lewis. You call yourself a chocolate peanut butter fan?! And yet you rank the Chocolate Chip peanut butter below a white chocolate? You ought to be ashamed of yourself, young lady! Don't worry. I AM ashamed. But I'm NOT sorry. Because the white chocolate actually is better than this Buff Bake interpretation of the classic chocolate peanut butter. And unlike the white chocolate, I think I CAN actually describe how this one tastes. This flavor tastes, quite simply, like dark, dark chocolate. Don't get me wrong I love this flavor of Buff Bake too. I put it on a slice of toast with some banana for the ULTIMATE post-workout indulgence. This one is very, very chocolate-y. So for you cocoa lovers out there, you will really really like it. It's delicious, but for me to rank it above the white chocolate I would have preferred it to be more milk chocolate than dark chocolate in terms of the taste. But really, it is delicious as-is.

 

Red Velvet Peanut Spread: This is easily the most controversial of the four top Buff Bake flavors. You have some fans who swear by the Buff Bake Red Velvet flavor, and then some who frankly do not like it very much. I personally really enjoy it. The tastes are not entirely 'cake-like', but then again, did you really expect it to be? The thing about Buff Bake is they take tremendous pride in making the products ACTUALLY healthy. Could they have filled up their nut butters with all sorts of artificial flavors and ingredients? Sure. And would it have tasted pretty darn near actual red velvet cake? Maybe. But I appreciate that they erred on the side of 'healthy' and made it the way that they did. To be 100% honest, outside of the red color, and the sweet flavor, there isn't a ton of actual 'red velvet' taste to be found in here. And for those of us with super talented taste-buds, you can actually really detect the beet flavor used for coloring. But I still really enjoy this flavor, especially in smoothies.

 

Snickerdoodle Buff Bake: My fourth and final flavor review is of the Snickerdoodle flavored almond butter. Buff Bake must sell the crap out of this flavor because not only is it the sexiest name, but quite possibly the prettiest of the bunch when it comes to the packaging as well. With the Snickerdoodle flavor, you can really taste more of the chia and the flax, while at the same time getting much more of a 'raw' taste that you usually do get from almond butters versus peanut butters. I still really enjoy this flavor, but to a lesser extent than the peanut Buff Bake spreads. Snickerdoodle has some really powerful cinnamon notes, and also enough sweetness to balance it all out. If you like almond butter, you will LOVE Snickerdoodle Buff Bake.

 
Buff Bake Ingredients and Formula Grade: 9.8
I'm going to take a hot second to praise Buff Bake for their ingredients and formulating. While I loved D's Naturals Almond Butter, I actually feel better about eating Buff Bake. Here's why. They use only the healthiest ingredients. They use organic coconut palm sugar to sweeten. They use virgin coconut oil. They use no artificial ingredients, whereas D's Naturals uses the Xylitol (which actually made my stomach feel pretty lousy). That's the biggest difference if you want to know which is better D's Natural vs. Buff Bake. I have to give the nod to Buff Bake because 
No artificial ingredients

They use whey instead of pea or brown rice

There are no preservatives
I think if it really came down to which one tastes better, I MIGHT lean more towards D's Naturals Almond Fluffbutter. But if you ask me which one I buy regularly, and eat almost every day, the answer is Buff Bake 100%. I have a great deal of loyalty to Buff Bake and am super excited to try their newest flavor which is a Pumpkin Spice! This flavor is bound to be on point. A final thought on Buff Bake versus D's Naturals is that Buff Bake has a whole line-up of fun nut butters that you can try whereas D's Naturals has just two. I love having a whole cabinet full of Buff Bake and rotating them in and out of my diet depending on my mood. It's so awesome.
Buff Bake Labeling and Packaging Grade: 9.5
Another thing that I can't EVEN put into words my affection for is the Buff Bake packaging. I mean. Just look at these gorgeous nut butters! There is something so incredibly sexy about a good looking set of nut butters. Go ahead and check out the line up of Buff Bake jars on their website or Instagram and tell me those aren't some of the best looking nut butters around? Yeah. You can't. Because the special final ingredient in the Buff Bake equation is a touch of amazing packaging. The best looking one is the chocolate chip peanut butter, followed closely by the Snickerdoodle. Let's just look at the chocolate chip Buff Bake, for example. The usage of color on this one in particular is absolutely unbelievable. The dark brown matches the exact shade of the nut butter almost PERFECTLY, while my favorite color, baby blue with a touch of green, provides the most beautiful contrast to the dark brown and light brown. The peanut graphics are very pretty and give you the sense of earthiness and healthiness that makes opening your Buff Bake that much more special. There is something, well, just special about holding a jar of Buff Bake and opening up that lid for your first spoonful. There's excitement, adoration, anticipation, and just pure LOVE. I love Buff Bake!
Buff Bake High Protein Nut Butters Review Summary: 
Buff Bake Ingredients and Flavor Grade: 9.6

Buff Bake Ingredients and Formula Grade: 9.8

Buff Bake Labeling and Packaging Grade: 9.5

Buff Bake Value Grade: 9.8
At about $10 per jar, Buff Bake is a tremendous value. It is in line with the other nut butters on the market price-wise, which makes me give it a high value score. When you take the 10,000 foot view of Buff Bake- here is what you see: A super tasty, super healthy, super sexy-looking, fairly-priced high-protein nut butter. If THAT all sounds good to you, than I think you should stop what you're doing and go order some Buff Bake nut butters right now. Tell them Allie sent you. Thanks for reading my Buff Bake reviews!*
Buff Bake Protein Nut Butters Final Score Grade: 9.5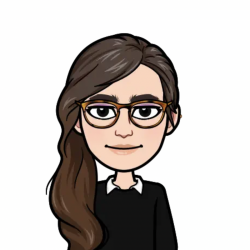 Latest posts by Allie Lewis
(see all)