Hello and welcome to my Inspired Nutraceuticals Ember or 3MB3R Platinum Heat Reserve Supplement Review. In this review I'm going to tell you all about if Ember is a worthwhile supplement to add to your stash. My fat burners typically follow a very strict protocol- so in case you are unfamiliar with my blog let me give you the brief overview of how this works. The first thing that I'll do in this inspired Nutraceuticals review is tell you what's going on in my life. This is something I like to do in my reviews to get me 'warmed up' and ready to tell you all about the fat burner or pre workout in question. Once we finally get to talking about the product itself, we're going to have tons of fun discussing 3MB3R, or Ember, or whatever you want to call it! Ugh. Why must they confuse us with these product names by putting numbers mixed in with letters? It's crazy. But yes. We will begin by discussing the performance results and potential of this fat burning thermogenic powder. The brand claims that this is the most 'well-rounded thermogenic powder ever made' and I was excited to see if they were right. I'll tell you if the product works, and then move into another critically important category of analysis which is the formula and ingredients section. This is where I let you know what's actually in here, and if it's a well thought-out fat burner. I'll close things up with an overview of the label and package design because let's face it- looks are important. At the very conclusion of the review we will award a final score to Ember fat burner. So. Shall we get started? I think so. Here it is folks- the BPW Official review of Inspired Nutraceuticals 3MB3R Ember Fat Burner.
Ugh so this is one of those mornings when I'm feeling a little bit lost and confused but at the same time strangely motivated and ready to do something big. I have energy where I shouldn't considering I only slept for four hours last night. But that's the strange part that I've noticed about getting into my late 20's. I don't think I need quite as much sleep anymore. Then again I haven't been training quite as hard so I wonder if that plays into things. But anyways. I woke up in a weird mood and I almost wonder if there is something about coming OFF of Ember Fat Burner that is making me feel this way mentally. I've been taking the product for the last two weeks and have had a relatively successful run with it as you'll read in the performance review. But super quick let me tell you how I found out about the brand.
I found Inspired Nutraceuticals (wow, spell that a few times in a row) as I find almost all my products to review- on Instagram. This company has a super super strong Instagram game to the tune of almost 5k followers. The photography and really the aesthetic of the company overall is quite strong. The branding, which I like for the most part, does look a little bit like a LinkedIn logo. And by a little bit I mean it, er, IS the LinkedIn logo. This is sort of questionable but they are so strong is every other area of their design that I can cut them a break. But. Yeah. I found them on Insta and knew that I would have to try their thermogenic and do a review on it! So that's what I've been taking for the last two weeks. I bet you're curious: Does Inspired Nutraceuticals Ember work?
Inspired Nutraceuticals Ember Performance Grade: 9.2
What I really like about 3mber is that it's a powdered blend. I'm a big fan of the powdered fat burners which are super popular these days. I've actually really liked Oxyshred from EHP Labs, and Metabolic Spike by XP2– which are also powdered fat burning / thermogenic drinks. What I've noticed from 3mb3r might be even more significant than the other two in terms of results. Well, actually I don't know. I KNOW I really really liked Oxyshred. I haven't taken it in awhile though. But getting back to Ember. I was basically taking this product twice a day- one scoop first thing in the morning to get me fired up for work, and then a second scoop as a pre workout. I found that this product has the following benefits: 
My favorite benefit of the 3mber fat burner thermogenic is actually not fat burning but rather the Pre Workout Energy that it provides me. I would actually put this up against alot of the recent pre workouts that I've reviewed and it would blow them out of the water in terms of energy and focus. I mean. This stuff is world's better than Musclesport Rhino- and that's specifically a pre workout! When I took Ember 20 minutes prior to my workouts I had more energy, better endurance, and overall better quality workouts. It's almost worth buying for this fact alone.
The second most noticeable 3MB3R benefit for me was appetite suppression. At the end of the day, fat loss is all about calories in versus calories out. And while alot of these products are built as thermogenics, meaning they raise the metabolism, the more efficient way to make a fat burner effective is to just make you eat less. And that's what Inspired Nutraceuticals Ember does. I would take 3mb3r and literally go for hours without eating. I really noticed this in the mornings when I would take a scoop of 3mb3r upon waking. I found that sometimes I just wouldn't eat until like 3 in the afternoon- which is crazy. Talk about intermittent fasting!
The last ting that I love about 3mb3r thermogenic is the taste. I know this isn't as important to some folks but to me taste is king. The 'Maui Wowie' flavor (awesome name by the way!) is tangy and sweet and is actually an amazing way to start the day. I found myself wanting to drink a third scoop of 3MB3R during the afternoon just because I wanted something to drink other than water!
Those are my top three favorite things about 3MBER. If you are wondering, 'well, did it help you burn fat?', then my answer would probably be, well, 'maybe'. I didn't exactly TRY to drop weight while I was taking Inspired Nutraceuticals Ember Thermogenic Platinum Heat Reserve. If I WAS trying to lose weight while taking it, I'm sure I could have. But it wasn't really my primary goals during the last two weeks as I've been training for crossfit pretty intensely. But I do want to tell you about the formula in 3mb3r now- because It's pretty great.
Inspired Nutraceutical 3MB3R fat burner Formula Grade: 9.7
This is honestly one of the more comprehensive and, to be quite honest, brilliant, formulas that I've seen in a long time. I've reviewed some pretty crazy formulas- from Hypercor's infamous 'ktichen sink' diet pills to 'BikiniBod's' overall health boosting fat burner– there is quite a spectrum in Ember fat burner when it comes to formulation. But what I like about this one is that it's super diverse. You've got a big hit of L-Carnitine L-Tartrate, which might be my favorite ingredient in the industry. Everything from fat burning to mental focus is elevated with LCLT. 3MBER also features KSM-66 Branded Ashwagandha Extract, which might be my SECOND favorite ingredient right now. This stuff works miracles for recovery and has fat burning qualities as well. Garcinia I've never been a huge fan of just because I'm not convinced of it's benefits. But the real magic is in the thermo blend. You have some great stuff in there. Choline Bitartrate and theanine for that focused energy, along with noopept. The energy comes from caffeine anhydrous, dicaffeine malate, synephrine, higenamine, and alpha yohimbe. As a whole this is honestly the most well-formulated powdered fat burner I've ever tried. Hands down. It's that good.
Inspired Nutraceutical Ember Labeling Grade: 9.0
Anothe high mark goes to Ember on the labeling and packaging. I really like the light color scheme on this product for a few reasons. First of all not many companies can pull off the 'white' tub and make it looks sexy. Inspired Nutraceuticals somehow has done just that. The product looks great. The label is very minimalist. The background is subtle enough to be a true 'background' but at the same time achieving it's effect of adding a layer of complexity and flair. The product name, while still an ill-choice to use numbers mixed in with letters, is handsomely laid out on the top half of the label. Ember uses subtle gradients of orange, yellow, and red to connect the purpose of the product to the design. The whole thing just feels very rich and legitimate. I still don't like their 'linkedin' logo, but, hey. Every design has a flaw of some kind, right? But. Yeah. I really can't praise Inspired Nutraceuticals highly enough on the way they style not just Ember, but all their products. I'm looking forward to reviewing more of their stuff.
Inspired Nutraceuticals Ember Fat Burner Review Summary:
Inspired Nutraceuticals Ember Performance Grade: 9.2

Inspired Nutraceutical 3MB3R fat burner Formula Grade: 9.7

Inspired Nutraceutical Ember Labeling Grade: 9.0

Inspired Nutraceuticals Ember Value Grade: 8.8
At $65 per tub- Inspired charges quite a premium for Ember Platinum Heat Reserve fat burner. But you DO get 40 scoops per tub. And as I pointed out- this formula is totally, hands-down, phenomenal. They spared no expense and cut zero corners to make the ultimate energizing fat loss powder. Well done, Inspired. I'm awarding a final score of 'A' to Ember in this review along with the endorsement that you should absolutely give it a try. Thanks for reading my Inspired Nutraceuticals 3MB3R Review.*
Inspired Nutraceuticals Ember Final Review Score: 9.2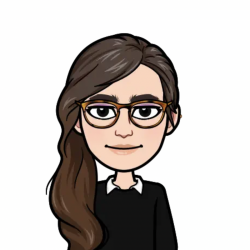 Latest posts by Allie Lewis
(see all)