Black Magic Supps BZRK Reviews are a bit fewer and further between than some other brands that I've come across, but as we head into yet another annual best pre workout for women ranking season, I'm glad that i've had the chance to add another pre workout review into the mix. In this Black Magic Supps BZRK pre workout review I'll go over all four flavors that the company offers, and let you know which flavor is best. Then, I'll go in depth on the formula.. What is in it? What do the ingredients do? I'll finally share an overview of my experience taking the product itself. I will let you know if this new pre workout actually works. I'll conclude with a packaging evaluation before we wrap up the BZRK pre workout review. If that sounds alright to you- why don't we dive in.
I hadn't REALLY heard of Black Magic Supps until one of my readers asked if I had heard of BZRK pre workout. I thought maybe I had, but turns out that I had not! Black Magic sort of reminds me of two new 'hipster' supplement brands that I've seen recently- one is MyoBlox, and the other is Inspired Nutra. And come to think of it there's  also a new gaming supplement brand called Sneak that is sort of in this 'new age' nutrition category. But Black Magic had me most intrigued of all of these. With their interesting branding, and fun-sounding flavors, I opted for the pre workout first. So why don't we dive into BZRK starting with the ingredients first. 
What is in the BZRK pre workout? 
BZRK by Black Magic Supps has a pretty unique ingredient profile built around a handful of tried-and-true ingredients. You start off with a big hit of citrulline malate at 7 full grams. Follow that up with a high dose of Beta Alanine (surprisingly NOT as carnosyn though, but rather 'BetaO' which is orotic acid plus beta alanine). 
The formula is rounded out with betaine anhydrous, and a glycerol ingredient for pumps. 
The energy is provided by a 1.65g blend of popular energy ingredients such as tyrosine, caffeine, higenamine, and huperzine. The BZRK pre workout sort of scares me from an energy perspective because that is a LOT of high-impact stimulants. 
Here is the full ingredient list for your perusal: 
Citrulline Malate 7g
BetaO (Beta Alanine, Orotic Acid) 3.2g
GlycerPump 2.5g
Betaine Anhydrous 2.5g
Energy Matrix 1.67g
(Tyrosine, Caffeine Anhydrous, N-Isopropylnorsynephrine, Kola Nut Extract, N-Methyl Tyramine, Higenamine HCI, NeuroFactor (Coffee Arabica, Huperzine A)
Overall I really do like this BZRK formula because it is simple, and to the point. I think it's too stim-heavy for most people but then again, it IS the BZRK pre workout! Let's talk about how the product actually works now. 
Does BZRK Pre Workout 'Work'? 
Um. Yeah. You can bet your bottom-dollar it does. I took a scoop of BZRK before leg day today and holy CRAP does this stuff hit hard. I originally was going to just take one half scoop but I figured what the heck, why not just go with a full scoop to get the full experience.
I was glad I did. Within about five minutes of getting to the gym I was rocking and rolling on Black Magic BZRK Pre Workout. The product kicked my butt into gear as I dove right into some heavy split squats. I paired them with shoulder presses and felt legit like a goddess. My warm up squat sets felt like I was lifting air, and my shoulder presses were going up super easy even with 25 lb dumbbells. I had to increase my weights AND reps on both because I was just feeling so unstoppable. 
My working sets for squats went very well. I felt strong, focused, and energized. Maybe more than I have with any other pre workout I've tried this year. The focus was astonishing and I couldn't believe how dialed in I was. Laura (my training partner on that day) was trying to get my attention one time to see if I wanted to move on because I had done like 4 extra sets beyond what we had planned. 
Looking back on that workout, I'm not even sure if BZRK pre workout is legal because I felt superhuman. Which leads me to one thing you should definitely keep in mind if you go with this BZRK pre workout, which is the comedown…
BZRK Pre Workout Side Effects
So. They say that for every action there is an equal and opposite reaction. For me, the reaction to my absolutely insane dialed in energy and focus was a pretty remarkable come-down. I have been avoiding intense stimulants as of late because of the fact that my brains seems to just not do well with the after-effect of heavy stimulant-usage (probably due to my many years of abusing pre workout), but, yeah. If you are sensitive to stimulants, the BZRK pre workout could very well be too much to handle for you as well. It feels GREAT during the workout but be prepared to feel a bit melancholy and even 'down' afterwards. But. Maybe this side effect is unique to me who knows. Let's lighten up the mood here and go over some BZRK pre workout flavors now- 
What is the Best Flavor of BZRK Pre Workout? 
There are some really good options when it comes to the BZRK pre workout flavors. The product comes in four unique flavors, and luckily for you, I have tried them all. Let's take a look at each and I'll describe them for you before picking a winner: 
Mango Sunrise: This flavor is pretty straightforward- it's sweet, tangy, and very mango-y. I'm not a huge mango gal but I was enjoying this flavor! It reminds me of those fateful college Spring break trips to the Bahamas where we would sip on tropical rum-infused beverages. 
Crystal Blue: This flavor was SUPER good. It is hard to explain exactly what flavor it actually tastes like but I think it is some kind of blue raspberry or blue razz / cotton candy? It is absolutely incredibly tasty. 
Lemon Razz Icy: I also really loved this flavor of BZRK pre workout. It is a pretty straight-forward raspberry lemonade, but with maybe a little bit more lemon that I am used to.. it is super tasty. 
Peach Rings: This BZRK flavor is a very close second to the Crystal Blue. It has some sweet, some sour, but for the most part is completely tasty. I love the fact that this peach ring flavor is so fruity. It really does taste like the candy! 
So. What is the BEST BZRK pre workout flavor? Well, even though the peach ring comes in a close second, I have to say that the Crystal Blue is the best BZRK pre workout flavor. It is bold, but has the perfect balance of sweetness and tart. I really enjoy it. And as a whole, this Black Magic BZRK pre workout seems to have great flavor overall. All four flavors were yummy. Let's talk really quick about the packaging and wrap this review up! 
BZRK Pre Workout Packaging is Super Interesting…
The BZRK pre workout has some really unique branding that I don't often see in pre workouts. Featuring a clean, white aesthetic, BZRK sports a hand-sketched puma logo, with the brand moniker 'Less Luck, More Skill'. Whatever that means…
The BZRK logo looks like it is shaking, or 'glitching' out of focus. The product title 'psychoactive waves' and 'supernatural pre workout' describe fairly accurately what this pre workout product does. The flavor graphic sits along the bottom edge of the product, while the rest of the main product label area remains white and clear. 
While most of the copy-writing decisions on the label continue to evade my grasp as far as meaning (a polite way of saying that some of the text on here makes no sense), I do appreciate the uniqueness of this product's branding. It is clean, minimalist, and different. I will give them a very respectable 8.5/10 on branding.
Black Magic BZRK Pre Workout Review Summary
– BZRK is a stimulant-heavy pre workout product that amplifies pre workout energy levels. It contains many popular energizing ingredients along with many popular strength & endurance ingredients
– BZRK comes in four flavors: Mango Sunrise, Blue Crystal, Peach Rings, and Lemon Razz Icy. I found the Blue Crystal flavor to be the best BZRK pre workout flavor
– BZRK has clean, minimalist branding with some quirky logo and copy elements 
– BZRK works extremely well for increasing focus and energy during high-intensity workouts
– BZRK may have a side effect of low energy/mood following usage
The bottom line for me is that BZRK is a very effective pre workout energy and focus booster. I am not sure if it is a good long-term product because of how extreme the stimulant ingredients are, but for a once-in-a-while booster, it is a very competitive new product in the crowded pre workout space.*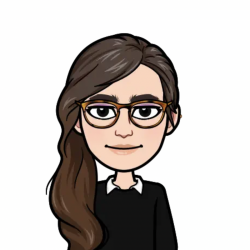 Latest posts by Allie Lewis
(see all)