Just CBD reviews are not that hard to find these days as it seems every influencer and instagrammer under the sun is providing a personal testimonial every single day. But having tried dozens of these CBD products now, and having a relatively good understanding of how CBD works, I can give you some really good insight into whether or not Just CBD works and how it stacks up against some of the other CBD products out there. In this Just CBD review, I'll focus mainly on three areas- the first is whether it works or not, and what the benefits are. Secondly, we'll go over the ingredients and product quality. And last but not least we'll cover any relevant Just CBD side effects. If that sounds good to you, let's saddle up and get the review started.
Just CBD came on my IG feed several times last week, and then ironically one of my readers reached out and asked if I had ever tried the product. I knew that it was time to get my hands on some Just CBD and share a mini-trial with you guys. I opted for the Just CBD gummies because those are easy and snackable and, well, why not. Right? I have been using CBD oils more commonly than the gummies, and as you know from my recent CBD reviews (Onyx & Rose, Ignite CBD, Herbstrong CBD, etc) and have had some mixed results. 
The Ignite CBD was pretty good for my anxiety but I was having some issues with consistency. So I was hoping that these Just CBD gummies will have a positive effect from day-to-day. Without much further ado, why don't I jump right into some of the meat of the review and tell you if these gummies actually DID perform, or 'work', for me. 
Does Just CBD 'Work'? 
I've been taking Just CBD for about two weeks now. The product taste okay, althought let's face it we are't out here poppin' CBD gummies for a snack. Like most CBD products, they definitely have that little bit of, er, 'weedy-ness' that I get as an after-taste with all the CBD products that I've tried. But. They are sweet and easy to get down. I was more concerned with the results so let me list out my thoughts in a bulleted list here. What are the benefits of Just CBD: 
Less anxious: I gravitate towards CBD because even though I haven't had the most consistent results, I HAVE noticed a reduction in anxiousness when taking CBD products. Just CBD gummies have definitely made me less anxious and more at-ease. I would say they are about as effective as the others, and with similar consistency. So they perform about in line with Ignite or Herbstrong. But. Here's what the difference is: 
No 'CBD Hangover': Maybe I am imagining it (but probably not), but with some of these CBD products I tend to feel sort of 'spent' or almost as if my brain has been worked too hard after taking CBD. It sounds counter-intuitive but one of the main CBD side effects for me has been that sort of 'spent' feeling…maybe I am just misunderstanding that feeling and maybe that feeling is a good thing, but I don't think so. The point is that I like how Just CBD gummies don't seem to be having that effect on me. So they seem to be able to reduce anxiety without that sort of spent feeling. 
Relaxed But No Haze: Some of the CBD products that I've tried do make me woozy even after taking them. I covered off on that 'hung over' feeling but if you have tried many CBD products you can kind of tell which of them have the actual THC in them. Having taken Just CBD for a few weeks now I have not had any of that sort of woozy or 'high' feeling. Not to say that I haven't felt 'good' because I totally have…just again haven't had the foggy THC feeling. So that's great. 
Overall I have been a really big fan of Just CBD from trying it for the last few weeks but I think I should cover off on the handful of things that I have not been a huge fan of with Just CBD- yep I am talking about the side effects. 
Are There Any Just CBD Side Effects? 
Just CBD has been super effective for me but almost every product has some sort of side effect that isn't desirable. With Just CBD, thankfully the side effects are super minimal. Here are the only three Just CBD side effects that I found: 
Slight Stomach discomfort: On a few occasions I felt like Just CBD was making my tummy feel just a touch off. Not bad or sharp but almost like when I drink too much stevia. Just a bit off. 
Minor dry mouth: I have had this happen with a couple CBD products (if I recall correctly, the Rosebud CBD made me super dry), but yeah it's not a huge deal. Just a little bit of dry-mouth noted. 
Textural Consistency: A few of the gummies in my jar seemed to be just a little bit dried-out or I guess just a bit stale? Hard to put a finger on it exactly but those Just CBD gummies were a little less pleasurable than the others that I've tried. 
Overall that's a pretty manageable list of side effects. Nothing here is a deal-breaker. And because of the way it did work for me I think Just CBD is actually a big winner in my book. 
Just CBD Ingredients: 
Just CBD contains 750ml of CBD and after talking to the Just CBD representative on their social media, I was told that they manufacture to the highest standards using domestic materials (which not every CBD company uses!). They said that their CBD is extremely terpene rich and full-spectrum. So you will get all the benefits of each strain within the Just CBD product. 
Just CBD Review Summary 
– Just CBD is a popular CBD product that many popular Instagram Influencers are promoting
– I took Just CBD for two weeks and noticed that it did help a great deal with my anxiety and it did seem to make me more relaxed and at ease without the wooziness of other CBD products
– Just CBD has some minor side effects to note including slight stomach discomfort, dry-mouth, and some stale individual gummies in my jar 
– Just CBD uses American-sourced CBD material which gives me some good peace of mind that the ingredients are safe and of high quality
Just CBD stacks up rather nicely against the other CBD products that I've tried. Given that it helps reduce my anxiety and does not have any really bad side effects, I would probably put Just CBD at, or near, the top of my list.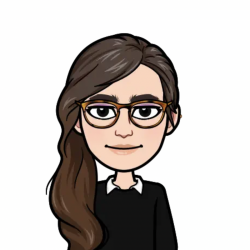 Latest posts by Allie Lewis
(see all)