Ritual vitamins reviews are all over the internet. From major news outlets to some of the popular Instagram channels that I love, it seems the little yellow beadlet-filled Ritual vitamins are set to take over the world. I obviously had to grab a bottle and share a complete Ritual multi-vitamin review for you guys. In this Ritual vitamin review I'll explain what happened since I started taking them three weeks ago. I'll go over the Ritual vitamin benefits, the formula, any side effects, and of course the branding to give you a total picture of this cool new vitamin company. Let's jump right in and get this Ritual review started.
Ritual is a vitamin company. Not a supplement company full blown- but a vitamin company. They have just two products, and they specialize in them. They basically claim to make a darn good vitamin. A really good vitamin that contains only the nutrients that you actually need, as oppose to those 'kitchen sink' vitamins that make you pee yellow and are overly complicated. Let me start by saying that I love the simplicity that Ritual brings to vitamins. It is just ONE product, and only the essentials that most people are deficient in. They also have a prenatal product, but for the purposes of this review I want to focus on the Ritual women's multi-vitamin. First off- let's have a look at the ingredients. 
What's in Ritual Multi-Vitamin? 
The Ritual Vitamin Ingredients are what really stood out to me on their website, and are the reason that I decided to try their vitamins in the first place. They are very transparent about WHERE they source their vitamins- let me list them all out and include the places they are from- it's pretty cool! 
Ritual Vitamin Ingredients:
Vitamin K2 from Norway
Vitamin D3 from UK
Iron from Utah
Boron from Illinois
Vitamin E from Argentina
Folate from Italy
Omega-3 from Canada
Vitamin B12 from Connecticut 
Magnesium from Utah
NOTES: See? It's actually super cool to actually know where your vitamins are coming from. It doesn't necessarily mean anything to me – the heck if I know if B vitamins are any better from Connecticut than from Saskatoon! Lol. But. It is cool marketing if nothing else. It helps build up trust- which is important! I want to trust my vitamin company, and Ritual has my trust. So far. 
So the ingredients are great. Let's get into some of the good stuff.. does Ritual actually make you feel any different? Do Ritual vitamins work? 
Do Ritual Vitamins Work? 
That's actually a really tricky question, right? How does a vitamin 'work', per se? I want to approach it from a unique approach here.. let's start with, what does Ritual SAY that their women's essential multi-vitamin does? Here is what Ritual states about the benefits of their vitamin: 
What does Ritual Multi Do? 
Fill in Nutrient Gaps (helps energy, immunity, skin) 
Blood and Organ Health (like your heart) 
Bone Integrity 
Healthy Aging 
So- those are really pretty simple claims, right? Well. Not simple, but rather straight-forward at least? I think some vitamins claim to do EVERYTHING whereas Ritual is saying – "Here are the few things that our vitamin does." 
While simple, that list is no small feat. In fact, healthy aging, energy levels, bone health, and immunity are probably the things at the top of MOST peoples list when it comes to why you should take a vitamin. Let me start to go through and share with you how I personally have felt since starting my Ritual Vitamin…
I Have Been Taking Ritual for 3 Weeks. Here is What I Notice so Far: 
Ritual says that within a few weeks, but most likely in a few months, you will start to notice energy and mood starting to actually feel different. I honestly think that I started to see some tiny bits of benefits within just a few days.
I noticed the following SMALL benefits within week 1 of starting Ritual Vitamins: 
Sleep Quality (more rested upon waking) 
Skin Clarity (less breakouts)
Better Energy 
So I'm not sure if there was a little bit of placebo since I was using a new vitamin (crazy what the brain can do for the body, right?) but I do think Ritual was definitely helping me in some ways. It was really during week 2 that I felt like Ritual was totally helping me with energy levels because during week 2 on the Ritual Multi-Vitamin I noticed the following: 
Better, more calm mood
Sleep markedly better
Skin still quite good
Breathing Easier 
I'm sure the breathing thing is in my head, but something about Ritual seemed to be making my respiratory system less 'clogged' or 'congested' as I often feel. It is a super welcome benefit of the Ritual vitamins even though they don't necessarily tout that as a main benefit of their women's multi-vitamin. 
By week 3, I kept feeling all of these same benefits of Ritual, plus for the bonus on top I have not been sick at all, and my energy has definitely been improved. Even without coffee. Well.. I have about a half cup per day in the morning. And. Yeah. I think Ritual actually really works for me. But as with most supplements their are usually side effects…
Ritual Side Effects
I know this sounds crazy but I think Ritual vitamins, if anything gave me very very slightly bad breath when taken on an empty stomach. After doing a little bit more homework I think it's because of the omega-3s. But again, that only happened when I took Ritual on an empty stomach. But. I'm definitely going to grab a second jar and see if I can build on these Ritual results because there were not really any other Ritual side effects that I noticed. 
Let's close out the review by praising the Ritual branding for a hot second. 
Ritual Branding is Hot. 
Yep. Like Scott Eastwood. Like Chris Pine. Like Chris Pratt. Ritual is all of those good-looking creatures in vitamin form. Lol. I'm losing my mind. Only I could compare I vitamin to a Hollywood hunk. But it's true. Ritual is so clean and simple and effective. I love their simplicity in color palette, in typography, in the SPACE they give to tell their story clearly. On their website. It's just a lovely branding job through and through. Even the darn pill itself is cute. I can't even! Ritual has definitely stolen my heart from a branding perspective. And well. As you can tell Ritual has made me a believer in many ways. But. Let's summarize: 
Ritual Vitamin Review Summary 
– Ritual is a vitamin company that makes high quality multi and prenatal vitamins (mostly for women) 
– Ritual uses premium forms of vitamins, sourced from all over the world. They are very transparent about where their vitamins come from 
– Ritual multi-vitamin focuses on filling in nutrient deficiencies and provides benefits from organ and bone health to anti-aging 
– The ritual branding and product packaging are simply brilliant. Simple, minimalist, and gorgeous 
For one dollar a day, I can't recommend Ritual highly enough. Their product is absolutely exceptional. I know. Vitamins are not necessarily exciting. But this is actually the Chris Pratt of vitamins. They're hot and you need to get your hands on some.*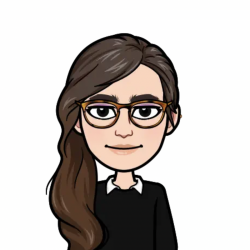 Latest posts by Allie Lewis
(see all)