I haven't found too many Cellucor C4 Carbonated reviews so I figured I would put down my thoughts on the latest C4 carbonated creations. In this C4 on-the-go review I'll tell you all about the flavors, the formulation, and of course tell you what I think of the packaging. As a bonus I'm going to cover BOTH versions of Cellucor RTD's (ready-to-drink). They actually have both an 'original' AND 'ultimate' version available. So we'll discuss both. If that sounds good to you let's crack the top open and fizz our way to the bottom of the can. With the can being the verdict on these Cellucor canned pre workouts. Ready? Let's go!
Cellucor is still the undeniable kind of the pre workout world in my opinion. After all, C4 pre workout is really the product that 'started it all' for many of us would-be pre workout junkies. But as Cellucor has noticed, their pre workout fans slowly became more spoiled and more aware of what was taking up time and effort. And scooping powdered into a water bottle just becomes so clunky of a process sometimes. Thus, the advent of monster energy and Bang Energy and all of these canned alternatives to our old messy pre workout routine. A few years ago Cellucor released an 'on-the-go' version, but this small bottle's contents were syrupy, and just not quite as good as it could have been. Fast forward to today where we have 30 different flavors of BANG, which has become the industry leader in ready-to-drink pre workout energy. Cellucor has obviously taken notice and now we have a growing menu of Cellucor fizzy C4 in cans. Who would've though. But. Anyways. I know you didn't come here for a history lesson and to read my ramblings. I HAVE tasted each of the six flavors of C4 on-the-go (4 flavors of original, 2 of Ultimate) and I'm going to tell you ALL about them. Let's dive right into my flavor grades. 
What is the Best flavor of Cellucor C4 On-the-Go? 
The best flavor of the On-The-Go C4 flavor is very hard to pick because, as you know, Cellucor really REALLY knows how to flavor the heck out of these things. Let me go over each flavor first and describe how I tasted them. Then I'll share my winners. That's right I'm going to keep you waiting! 
C4 Original Flavors: 
Strawberry Watermelon Ice: This flavor was my FIRST exposure to C4 sparkling on the go. And I was pretty impressed. Make that VERY impressed. This flavor is so sweet and fruity and just so drinkable. You can't put it down. I think it is more strawberry than watermelon, but it's 100% delicious. Tough first act to follow…
Frozen Bombsicle: And then Cellucor DID follow it with flying colors. Three of them to be precise- the red, white, and blue colors of a rocket pop. I fell in love with this Cellucor on-the-go flavor from the second I tried it. It is literally insanely good. Sweet, has tons of blue raspberry and cherry flavors with that lemon to slap you at the end. Just a fantastic achievement. 
Twisted Limeade: The limeade flavor was surprisingly good an that's coming from someone who doesn't always love lime flavored things. But this one is more sweet than tart, and is just well-crafted. 
Tropical Blast: This was probably my third favorite flavor of the C4 Original on-the-go, but it STILL gets like a 9/10 on overall flavor. It has big notes of pineapple, mango, and maybe even some citrus. It's quite tasty. 
C4 Ultimate Flavors: 
Arctic Snow Cone: So this flavor is similar to the C4 Original Bombsicle flavor but has a little more of a blue raspberry flavor and just a touch more of a lemon taste to me. I don't like it quite as much as the Bombsicle flavor but it is VERY very good. 
Tropical Blast: This is a shared flavor between the Original and Ultimate formulaIt is consistent, and very good in both formulas. 
C4 on-the-go Carbonated Formula Deep Dive
So. I think we both knew the flavors were going to check out. Cellucor has been nailing it with flavor ever since I was in high school. But now we do need to dig a little deeper and look at what is IN each on. I'll go over the formulas and then how each made ME feel in the gym. 
C4 Original on-the-go Formula: 
The Cellucor products, which they often get ripped for, do use proprietary blends so we don't know exactly what ratios are being used here, but this is the list of active ingredients in each can of C4:
Vitamin B3 150%
Vitamin B6 25%
Vitamin B12 583%
Citurlline Malate 
Beta-Alanine
Betaine Anhydrous 
N-Acetyl-L-Tyrosine
Caffeine Anhydrous 
HOW IT MADE ME FEEL: So this formula is actually very similar to what you get in an actual tub of C4 powder, and I really did feel about the same. I think the energy does actually hit me a little bit faster than when I am mixing up the powder, but oddly enough I do think that the overall energy is STRONGER from the regular powder. I did feel awesome in the gym both days I took it though. And since I was doing my flavor evaluations I ended up drinking like a can and a half each time haha. So imagine 1.5 scoop equivalent if I was doing the powder. Let's look at Ultimate. 
C4 Ultimate Formula:
(Note other than the energy blend, the C4 Ultimate formula is actually not entirely a proprietary blend. I will list the ingredient quantities that we are given) 
Citrulline Malate 6g
Carnosyn Beta Alanine 3.2g
Betapower Betaine 1.5g
Arginine AKG 1g
Taurine 1g
Energy Blend (Caffeine, Alpha GPC, Zembrine, N-Acetyl L-Tyrosine, Rauwolfia Vomitoria Extract, Zembrin, Huperzine A from toothed clubmoss extract)
HOW IT MADE ME FEEL: The C4 Ultimate formula is such a monster that for me, at 120 pounds, I really have a hard time handling it. The stimulants sometimes make me feel a bit light-headed, although I will say for most of the time I feel like superwoman- capable of literally ANYTHING. So I would recommend this product for those days when you really need a kick in the but for day-in, day-out usage this one is too strong for me.
C4 on-the-go vs. Bang: 
So I KNOW I'm going to have a hundred of you guys tweeting me or DM'ing me about whether I liked the C4 on-the-go better than VPX Bang energy, and actually I think I really do prefer C4 Original to the Bang product, and here's why: 
No Creatine: I've never liked that BANG contains Creatine, which does always make me feel a little watery and bloated 
Less Caffeine: I believe a can of BANG contains over 300 mg whereas the C4 Original has only 200. I'm a caffeine junky just like you, but sometimes Bang is just too much for my poorer adrenal glands and I end up feeling just like mentally drained because of the Bang. 
Flavors: BANG tastes insanely good I'll be the first one to admit that. But one sip of Frozen Bombsicle and I knew Cellucor had blown Bang out of the water on flavor. 
Keep in mind I'm saying the C4 Original is superior to VPX BANG. I think I would prefer Bang to the C4 Ultimate on-the-go. Just for all the reasons I said above. I think the Ultimate is just too much. 
C4 on-the-go Packaging is Perfectly Done. 
Both the Original and Ultimate cans are beautiful, clean representations of their canned counterparts that inspired them. I think the Original can is so striking with it's yellow and black 'warning' theme that has always been so iconic in the sports nutrition world. 
The C4 Ultimate can also does it's powdered can justice by sharing the same refined, yet muscular optics. I like that the Ultimate is stronger than the Original yet has a more subtle design. It's like it's SO strong that it doesn't need graphics to speak for it. Maybe I'm reading too much into it (well hey it's my job to read deep into these things haha!) but I do really enjoy the way the Ultimate can looks. 
I probably don't have to go into TOO much detail on the other things that make C4 packaging great. They have mastered the sporty, 'kick-butt' fonts. The copy is all perfectly suited to the product. The names of the flavors are creative and whip-smart. Just. All of it. Cellucor is king at this stuff. 10/10 on packaging. 
Cellucor C4 Carbonated Review Summary 
-The flavors are literally all good. Nothing more needs to be said. My personal favorite would have to be the Rocket Bombsicle (yellow C4 Original on-the-go) 
-The formulations are stout enough for anyone to benefit from, however the Ultimate might be just a bit TOO strong for some (like me)
-The packaging is perfect. It's not artwork, but it's completely functional and so effortlessly on-brand 
I think Cellucor C4 Carbonated on-the-go is a great example of product engineering at it's absolute best. From the flavors, to the packaging, these C4 Energy drinks are the REAL deal. If I were Bang, I would be afraid. Very afraid.*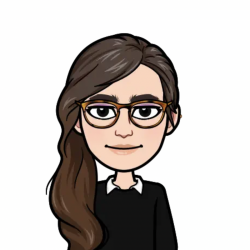 Latest posts by Allie Lewis
(see all)