You guys wanted PEScience Select Protein Bar Reviews and that is exactly what I'm going to give you in this review. I have reviewed both flavors and will tell you my thoughts on both. I'll also tell you about how uncomfortable this plane is because holy moly my bottom is killing me and we are only one hour in. It's crazy. And. What else. Oh. PEScience Select Protein Bars. We'll go over the macros, nutritional info, and every single thing you could ever want to know about these bars. I'll conclude with a review summary that will let you guys know my final score as well. So let's dive on in. You have 'Select'ed the finest reviewer in all the land for this one and I won't disappoint you in yet another fantastic protein bar review.
I don't know about you, but it feels a little bit like PEScience has been trending down. Less and less I see Amanda Bucci popping up in my feed to share her thoughts on the latest PEScience product. And you guys know from reading my last PEScience Review, which was on their Vegan Select protein, that I think PEScience products have even started to become a little, well, lacking in the quality department. I don't know. I just sense that maybe things aren't going very well for the folks at PEScience. Anyways. Let's talk about these bars now.
What is the Best Flavor of PEScience Select Protein Bars? 
Great question, and I have the answer. You know what's weird? A company with what SHOULD be tons and tons of resources only coming out with two flavors. That is very curious to me. You know what else is curious? That they picked two sort of specialized flavors in white chocolate raspberry and chocolate peanut butter. Like. What? No chocolate brownie or chocolate fudge? And to go with a berry themed flavor right off the bat is super strange. But. Let me tell you how each of these two PEScience Select Protein Bars taste before choosing my personal victor. 
Chocolate Peanut Butter: This flavor had a great texture, which is the first thing I look for in any protein bar. The texture was fabulous and then the initial flavors were mild, but pleasant. I think the chocolate flavor was a little 'watered down' tasting, and the peanut butter was lacking in depth of flavor as well. You guys hear me talking about depth all the time with flavor and the over-arching theme for me regarding the PEScience bars is that they just don't whack me in the face, flavor-wise. The chocolate peanut butter barely has chocolate notes at all. It's very odd. That being said, it DOES have excellent soft-baked texture. It's a LITTLE chewy, but overall I do think the texture is fantastic. 
White Chocolate Raspberry: Again, I am really surprised that PEScience came out with this flavor so early in their product's life cycle. This white chocolate raspberry flavor actually has better overall flavor in my opinion than the chocolate peanut butter, but still isn't as bold in flavor as a Quest Bar or even a PowerCrunch bar in my opinion. This texture was also really good though. Another small critique is that I wanted this PESelect Bar to have more tartness to bring out the raspberry more. But. Those are my thoughts on this one. Good but not perfect. 
The best flavor of the PEScience Select Bar is the white chocolate raspberry mostly because it actually did have noticeable flavor to go with really good texture. The chocolate peanut butter was sweet, but just sort of bland texture-wise and so I am going to go with white chocolate as my official flavor recommendation in this PEScience Select bar review. Let's talk about the bar macros now. 
What are the macros in the PEScience Bar? 
I'm going to share both the PES Select Bar macros and the ingredients for you so that you know where this bar fits into your diet and also how it compares to some of the others that you've tried. I'll give you the facts and then share my two-cents in the notes section as always. We'll start with macros: 
Per Bar: 
Calories 210
Total Fat 7g
Sat Fat 2.5g
Cholesterol 10mg
Sodium 150mg
Total Carb 26g
Dietary Fiber 12g
Sugars 2g
Sugar Alcohol 9g
Protein 19g
NOTES: A few things jump out at me from a macros perspective. The first is not calories or protein (those are very standard at 19g and 210 respectively), but rather the sugar ALCOHOL. Yes. These are very sugar alcoholic bars. Lol. Sounds weird to say, doesn't it? Alcoholic bars. But it's true.  A whopping 9 grams of sugar alcohol are in each PEScience Select Protein bar. The other thing that stood out to me is the 12 grams of fiber that are approaching Quest bar fiber levels. (I believe Quest hassss, brb googling… come on plane WiFi… 15 grams. So. Quest is the fiber king and these are right there with them. If you find yourself needing a potty within fifteen minutes of eating these bars, you will know why. Lol. That's a lot of fiber. Speaking of potties. Sugar alcohol can be rough on the stomach. I know sometimes mine will feel a little wonky, and I did experience a little bit of that after eating these PEScience bars. Let's look at the full ingredients list now. 
PEScience Select Protein Bar Ingredients:
Protein blend (calcium caseinate, partially hydrolyzed whey protein isolate, milk protein isolate, casein protein), chicory fiber, soluble corn fiber, glycerin, cashew butter, coating (maltitol, palm kernel oil, whey protein concentrate, soy lecithin, salt, natural flavor), isomalto-oligosaccharides from tapioca starch, whey protein crisps (whey protein isolate, whey protein concentrate, tapioca starch, calcium carbonate, sunflower lecithin), sunflower oil, dried raspberries, natural flavors, sea salt, sucralose.
NOTES: So you can notice a few things from this list. The first is that obviously your proteins are coming from dairy here. That is not very surprising. Most of these protein bars are dairy based and PEScience is using a combination of whey, milk, and casein. The other thing that, well, kind of startles me is that coating, which is the outer layer of the bar. You see the first ingredient is sugar alcohol. I don't love that especially since it is listed first, meaning it's being used in the highest quantities. Just doesn't rub me the right way. But. Hey none of us think PEScience makes the cleanest products out there. They just make down-the-middle bodybuilding products usually continuing lots of artificial ingredients. Let's talk packaging now. 
PEScience Protein Bar Packaging is SO boring.
I think the PEScience packaging is often underrated, and so you know in some of my other PEScience reviews I've praised them. But I am not going to do that in this review. These bars just look SO boring. Like. So boring. White wrappers with very basic text and graphics make the PES Select Protein bars the type of bar you glaze right over in the store. Actually I think this is a more simplifies design for PEScience and it reminds me a little bit of the Oh Yeah One Bars because they do seem to be quite refined, design-wise. If I had to share one compliment on these bars' wrappers it would be the large flavor graphic, which does give your taste buds something to anticipate as you unwrap your bars. But. Yeah overall I'm not blown away by these bars. Let's close up this review now. 
PEScience Select Review Summary
-The packaging is simple, maybe a little TOO simple for my taste
-The PEScience nutrition facts and ingredients are exactly what you would expect from a large bodybuilding brand / supplement company. Dairy-based with lots of artificial sweetener 
-The flavors are good, but not great. The texture is really good but the flavors themselves are a little bit too subtle. They need to be bolder 
I will give these bars a 7.5/10 overall because when I was a kid I was taught that a 75 was completely average. Not a total disappointment, unless you have any kind of ambition at all. These bars are worth trying, but not seeking.*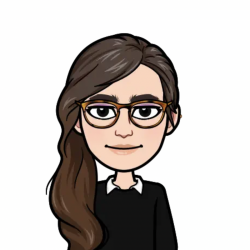 Latest posts by Allie Lewis
(see all)