You won't find many Care of Plant Protein reviews as good as this one. Actually, scratch that, you won't find any Care of Plant Protein reviews that are even CLOSE to as good as this one! That's because I am the self-proclaimed queen of the vegan protein review, and I am going to do a freaking awesome job with this one. In this Care Of Plant Protein review, I'm going to review all three flavors, talk about the ingredients, and then analyze the packaging to give you a full 360-degree portrait of what this plant protein is all about. If you are thinking of giving Care of Plant Protein a try- make SURE you give this review a close read first. Let the games begin!
'Take Care' is probably my favorite Drake song of all time, so it only makes sense that I finally got my hands on some of the Care Of products. These products look dope as heck and I was so happy to get my hands on two full jars of this stuff. As with all my vegan protein reviews, I will spend a great amount of time on taste- because as you know if you've tried many of these things, it can be very hard to get the taste right. So let me start with that. 
Does Care of Plant Protein Taste Good? 
Okay so I've tried the chocolate and vanilla flavors of Care Of protein, and I can tell you right off the bat that these proteins are RIGHT smack dab in the middle of plant proteins from a taste perspective. They are neither delicious nor disgusting. If they were a mayor, they would be the mayor of average-ville. Lol. Oh my I'm losing my mind. Sigh. But seriously. I was racking my brain trying to figure out how to describe these flavors…and the truth is that they just are so average.
The texture is neither chalky nor smooth. 
The taste is neither bold nor bland. 
It is not sweet but it is not sour. 
It is not salty but it's not flat. 
I know you're thinking 'well that sounds like it's nicely balanced!' and, well, yeah I guess you are right. I think that given that packaging (which we'll get to in a bit) and the fact that I just had the best vegan protein shake of my life last week (full review on that one here) that it just made things hard for Care Of.. that whole 'tough act to follow' thing. But. Yeah these flavors aren't that bad. Let me describe them for you: 
Chocolate: The chocolate Care/Of flavor while I was watching the Bachelor so I was sort of hot and bothered.. and I just wanted a rose. Someone get me a rose already. I don't want a protein shake I want a ring and a rose. LOL. But yeah I had some chocolate Care Of protein while watching TV and I was sipping on it thinking that yes this flavor is average but maybe I need to lower my standards (I think that often as I contemplate my life LOL). This flavor is a super straight-forward chocolate vegan protein. It has okay sweetness, okay chocolate flavor, and okay salt level. I personally think it's a little bland. I like bigger, more potent flavors though. Maybe the vanilla will be more powerful… 
Vanilla: The vanilla flavor is also VERY subtle. I had to double check that I hadn't accidentally mistaken the vanilla flavor for the unflavored. But nope I didn't. The vanilla is way more bland than the vanilla so I think more of the pea protein flavor comes through, and not in a good way. Many will probably describe this flavor as more 'earthy' than the others. I was not a huge fan but only because I've reviewed many of these vegan products at this point. I'm hard to impress. 
What's the Best Flavor of Care Of Protein? 
While still somewhat underwhelming/bland, the chocolate Care Of protein is the better of the two. I would go with this one every time because it masks the earthy-ness of the plant protein flavors. Let's talk about the ingredients a little bit now. 
What's In Care of Plant Protein? 
The ingredients are always important with these products because some of them will use only a few cheap ingredients, and slap a label on it and call it a day, while others will really put a lot of thought and effort and create premium products. I assumed that Care Of's formulation, like the taste, would end up being in the middle of the road.. but let me list out the ingredients and macros and then we'll analyze each. You might be surprised at what you find here..  
Care of Plant Protein Macros (Per serving):  
Calories 140
Total Fat 3g
Saturated Fat 1g
Sodium 290mg
Total Carbohydrate 14g
Totat Sugars 4g
incl. 3g added sugars 
Dietary Fiber <1g
Protein 18g
NOTES: So this is a pretty standard macro profile for vegan proteins. The calories are in check at 140, and everything looks pretty normal. Carbs are higher in vegan proteins than in dairy proteins because the raw materials are naturally containing carbs. But I don't have any issues with these macros. 3g of added sugars some folks will complain about but I'm chill with it. Let's look at ingredients: 
Care Of Protein Ingredients: 
Organic Plant Protein Blend (Organic Pea Protein, Organic Pumpkin Seed Protein, Organic Hemp Protein), Organic Vanilla Powder, Organic Acacia, Natural Vanilla Flavor with other Natual Flavors, Organic Coconut Water Powder, Organic Coconut Sugar, Medium Chain Triglyceride Oil (MCT Oil), Organic Isomalto-oligosaccharide (Prebiotic Fiber), Organic Guar Gum, Organic Tapioca Maltodextrin, Organic Cinnamon, Organic Luo Han Guo Extract (Monk Fruit), Enzyme Complex (Amylase (from aspergillus oryzae), Protease (from bacillus licheniformis ), Lactase (from aspergillus oryzae), Lipase (from rhizopus oryzae), Cellulase (from trichoderma longibrachiatum)), Himalayan Pink Salt.
NOTES: I sort of like this formula. I really do. There are some highlights in here that include the added digestive enzymes so that your stomach doesn't get upset.. and then I like how Care Of also included some MCT OIl to give the product the added benefits of those healthy fats. I feel like my brain thinks more clearly after drinking some MCT so that is a great added benefit of the Care Of Plant Protein. 
I will give Care of a solid 8/10 on formula. I like that they chose to use organic certified plant proteins, and I also like that they use all-natural flavors and sweeteners. Good stuff all around. Let's move on to packaging now! 
Care of Plant Protein Packaging is Fabulous. 
Fabulous was a great rapper, wasn't he? Y'all can't deny it was my jam back in the day…LOL we have such a rap them going in this Care of Plant Protein review…I love it! But yeah this protein has a great look to it. I like the Care Of branding overall because it just seems super natural and healthy whereas so many of these nutritional brands look terrible. I love the muted colors and the simple, organic shapes. It seems to hearken back to a simpler time. Or something. I don't know the psychology behind it, but there is something about the Care Of Plant Protein jar that makes me smile on the inside. I also love how they print your name on the label. I don't know how that witch-craftery works but I am a fan! Okay. Let's wrap up this Care/Of review and get on with our lives.
Care of Plant Protein Review Summary
– Care of Plant Protein is a blended protein powder featuring organic proteins, MCTs, and digestive enzymes. It has 140 calories per serving and 18g of protein per serving
– Care of Plant Protein comes in three flavors- chocolate, vanilla, and unflavored. The chocolate flavor is the best in my opinion, though all flavors were somewhat bland to me
– Care of Plant Protein has cute packaging and comes with your name personalized on the front panel 
The bottom-line? Care/Of Plant Protein has some really nice things going for it. I love the formulation. I love the packaging. At $28 the price point is very accessible.. the only downside for me was that the flavors were just sort of 'meh'. But overall I still think this is a nice product. And who knows, maybe you'll like the flavor more than me.*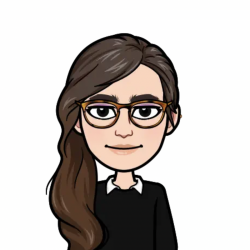 Latest posts by Allie Lewis
(see all)