Ignite CBD reviews are literally all over the internet so I'm sure by now you've heard about this brand of CBD. But, I still wanted to finally get my hands on some Ignite CBD and share my own thoughts. In this Ignite review, I'm going to test the two most popular Ignite tinctures against one another and compare them. I'll try to keep it pretty quick-hitting but you know sometimes I like to give you the most detail as possible so that you really have a good understanding of how these CBD products work. So I'll probably do that. I tested both the Ignite Lucid and the Ignite Recharge drops. In this Ignite CBD review I'll be comparing the Ignite Lucid vs. Recharge and let you know which one I like better. Let's get started.
Ignite CBD is literally all over my Instagram feed these days. It always seems to be the most attractive people on my feed using it too, which is strange. Sometimes I feel like CBD is just the latest fad to roll through.. but after all I have used a good amount of them this year. I tried the Recess CBD drink recently and sort of enjoyed that.. I've tried Herbstrong CBD, which I did not really enjoy.. and then I also tried Onyx and Rose which seemed to work a little bit better for me. I don't know about you but sometimes it seems like there is no rhyme or reason as to when these CBD products work or don't work for calming my anxiety down. But. After seeing Ignite CBD on my Insta for the bajillionth time, I finally took the plunge. 
Ignite CBD offers THREE different types of their CBD product, available in both oil droplets and vape pens. Vapes creep me out TBH, so I opted for the oil droplets as usual. Here are the three different types of CBD that Ignite offers: 
Recharge

: The rep I talked to said that this is their most popular Ignite CBD product. It is specifically formulated to NOT make you drowsy but to keep you alert and refreshed and energized. 

Lucid

: This one was the second best-seller according to the Ignite rep, and is supposed to keep you level and clear-headed and focused as opposed to… 

Calm

: This is the CBD product that gives the classic effects of being drowsy and sort of tired and relaxed. 
Given my needs for CBD, I opted to try the Recharge and the Lucid. You guys know I am so dang exhausted with these kids that I don't need help falling asleep at night. I really just needed help with the mid-day and morning anxiety that I feel. The lucid product seemed like it might be the best Ignite product for me but let me tell you how I felt while taking it…
What Does Ignite Lucid Feel Like? 
I feel like the best way to describe if the Ignite CBD products work is to just tell you how I actually FEEL when I take it. 
I got the Ignite Lucid CBD oil drops in the blood orange flavor and took the 33mg dosage just once in the late morning after breakfast. I found that the lucid product actually tastes really good first of all, and then, well, here's how I felt: 
Clear, sharp, not necessarily 'different'. You guys know me and I am VERY in tune with my body. I have been that way after my years of testing out pre workout products (my first love). But yeah with Lucid, I didn't really have that hazy, foggy, sort of mushy feeling that I had with Herbstrong. I'm trying to compare Ignite vs Rosebud here and I honestly think that Ignite Lucid is more subtle. Which is surprising to me because I know Ignite is Dan Bilzerian's company and I always thought that he would make a super hardcore product.. but maybe recharge would provide me with more dramatic results: 
What Does Ignite Recharge Feel Like? 
I got a jar of the Tropical Fruit Recharge oil and took it for a few days, again at the same time after breakfast. Something to note real quick is that most people recommend taking the same CBD for several weeks before you can truly get a read on whether it is working for anxiety or not, but I have too much A.D.D for that LOL. But you can totally feel the difference between Ignite Lucid and Recharge right off the bat. 
Ignite Recharge feels more or less like a very weak cup of Bulletproof coffee, combined with just the smallest hit of relaxation vibes. You really do sort of get that feeling of upper and downer together. Brings me back to my college days of drinking red bull-vodkas. LOL. Don't judge me I know you've been there too. 
But yeah. This Recharge is sort of fun! Because of how my brain works I really don't NEED that extra boost in energy the way some people do and sometimes that feeling of boosted energy actually does TRIGGER my anxiety so for me I actually do prefer the Ignite Lucid vs the Ignite Recharge. 
Ignite Lucid vs. Recharge- Which is Better? 
So for me, the Lucid is better because I don't really enjoy the feeling of additional energy coming from an external source. I do love a good pre workout once in a blue moon, but for CBD I really am taking it to keep me calm and as long as it's not putting me dead to sleep I am a fan. I prefer the Ignite Lucid product because it did seem to calm me down a little bit without knocking me out. Recharge was okay too – if you like a little burst of energy you may prefer that one instead. These are just my own opinions. 
Does Ignite CBD Work? 
So I know you guys know it's really hard to tell if a CBD product 'works' without taking it for an extended period of time. That being said, after taking Ignite (either Lucid or Recharge) for the last 10 or so days, I feel like I do have a pretty good sense of what it does and whether or not it 'works' for me or not. Lucid does seem to taper my anxiety while the Recharge does less for anxiousness and does provide some energy. As I always say with CBD- they do 'work' for some things but they are not the holy grail of healing every affliction you have. So it's good to keep a realistic attitude when trying any CBD product. 
Is Ignite CBD Worth the Cost? 
The elephant in the room with all CBD products is the dramatic cost associated with them. At $65 / jar for the 1000mg jar, Ignite isn't even close to being as expensive as some others I have tried. In fact Rosebud CBD, which is still probably my favorite CBD brand, is nearly TWICE as expensive as Ignite. So Ignite is actually a pretty good value relatively speaking. But still. $65 is a lot to spend on a tiny little jar of oil. I get it. 
Ignite CBD Review Summary
– Ignite is Dan Bilzerian's CBD oil and vape company. He relies heavily on influencer marketing and sells three different functional CBD lines: 'Recharge', 'Lucid', and 'Calm' 
– Ignite Lucid provides a very subtle effect that is not particularly noticeable. It works marginally for reducing anxiousness and physical ailments 
– Ignite Recharge provides an energizing feeling with less noticeable impact on anxiousness or physical pain. I equate it to a small cup of coffee
– Ignite CBD is reasonably priced relative to current CBD market prices
Overall I think Ignite is a straightforward CBD brand. I personally am on team Lucid if I had to pick Ignite Lucid vs Recharge. It just worked better for me. At this realistic price point Ignite CBD is not a bad option if you are just getting into CBD.*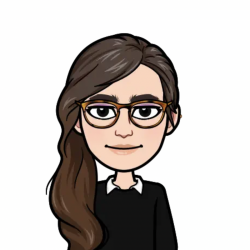 Latest posts by Allie Lewis
(see all)